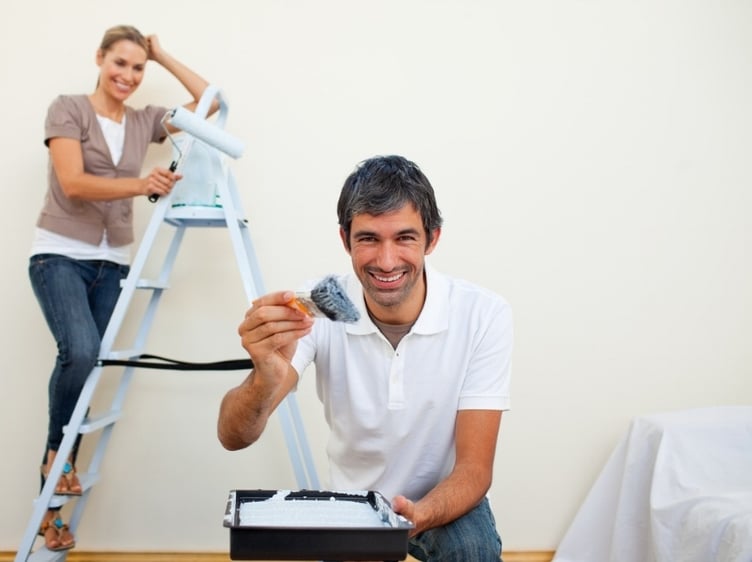 Take the extra work out of your painting project with four hacks to make your paint job easier.
Spot On™ Kit.

Forget about wasting your time painting test colors on your walls. The Spot On™ kit has paint swatch decals that go straight onto your wall. It saves you time and the mess of painting. The decals are large enough to give you a true feel for the hue so you can try before you buy gallons of paint.
Break out the Swiffer.
Prep your walls for paint with a Swiffer. Sound crazy? The Swiffer easily lets you reach the tops of your walls and makes cleaning them simple and quick.
Rubber band your paint can.
Keep drips and excess paint from creating a mess with a rubber band. Stretch a rubber band over the top of your paint can and leave it there to wipe extra paint off.

This will keep your paint can clean, making cleaning up and sealing the can easy.
The W Method.
Get a smooth and even finish by painting in a W or zigzag pattern. This method will allow you to spread out the paint and the W up and down pattern will make for an even finish.
These simple hacks will save you time and make your painting project a breeze, so you can move onto the next home improvement project on your list.