Trends are popping up all over, but the one home trend that isn't going anywhere is red home accents.
Adding a bold red doesn't have to be scary. Check out these 5 ways to add a pop of red to your home.
1. Red, red doors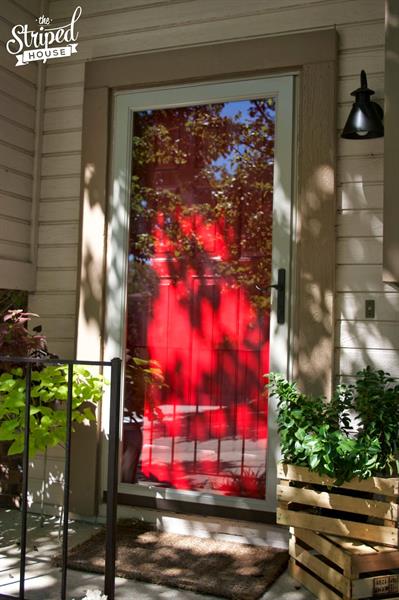 Photo via The Striped House
When it comes to adding a pop of red, your front door is the perfect place to make a bold statement, but don't forget about the garage! Adding a coordinating pop of red to your garage door and front door creates a bold and unique look with extra style and sophistication. If you're not ready to commit to a red front door, a red storm door is a great option.
2. Cheery Red Chairs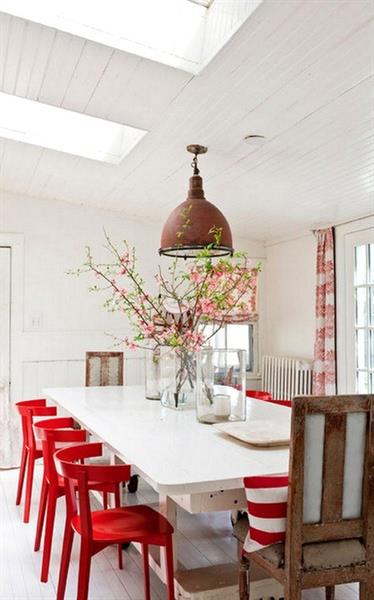 Photos via Centsational Girl
Create an unexpected point of interest and conversation piece to your kitchen with some cheery red chairs. A few coats of paint is all you need to take your kitchen from boring to bold with this simple DIY project.
3. A Soft Twist on a Classic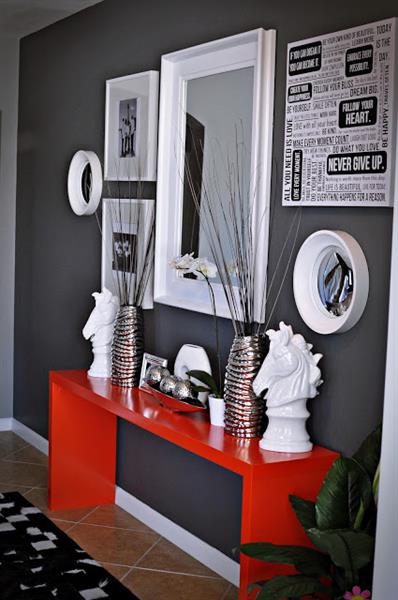 Photo via Live, Laugh, Decorate
Black and white with a pop of red has been a classic way to add pops of red. Take this classic style a bit softer with soft grays instead of black for a move inviting look.
4. Two-tone Cabinets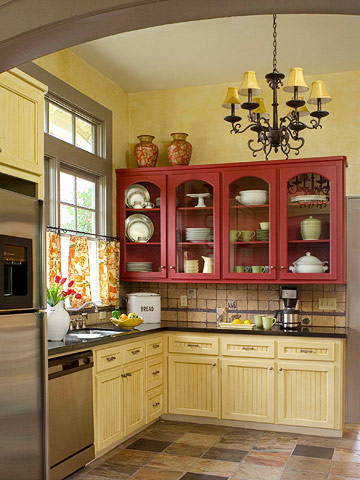 Photo via BHG
Create a café style look in your kitchen with two-tone color cabinets. Adding a red tone to part of the cabinets creates a pop of color to showcase your gorgeous dishware.
5. Unexpected Pops of Red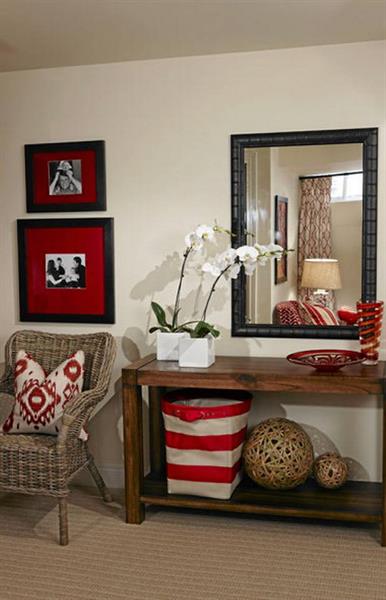 Photo via The Globe and Mail
Storage and picture frame mats are two things that traditionally don't stand out. Use red mats to make black and white photos pop! Adding storage with red patterns keeps storage elements interesting and lets your organization hacks appear to be more stylish.