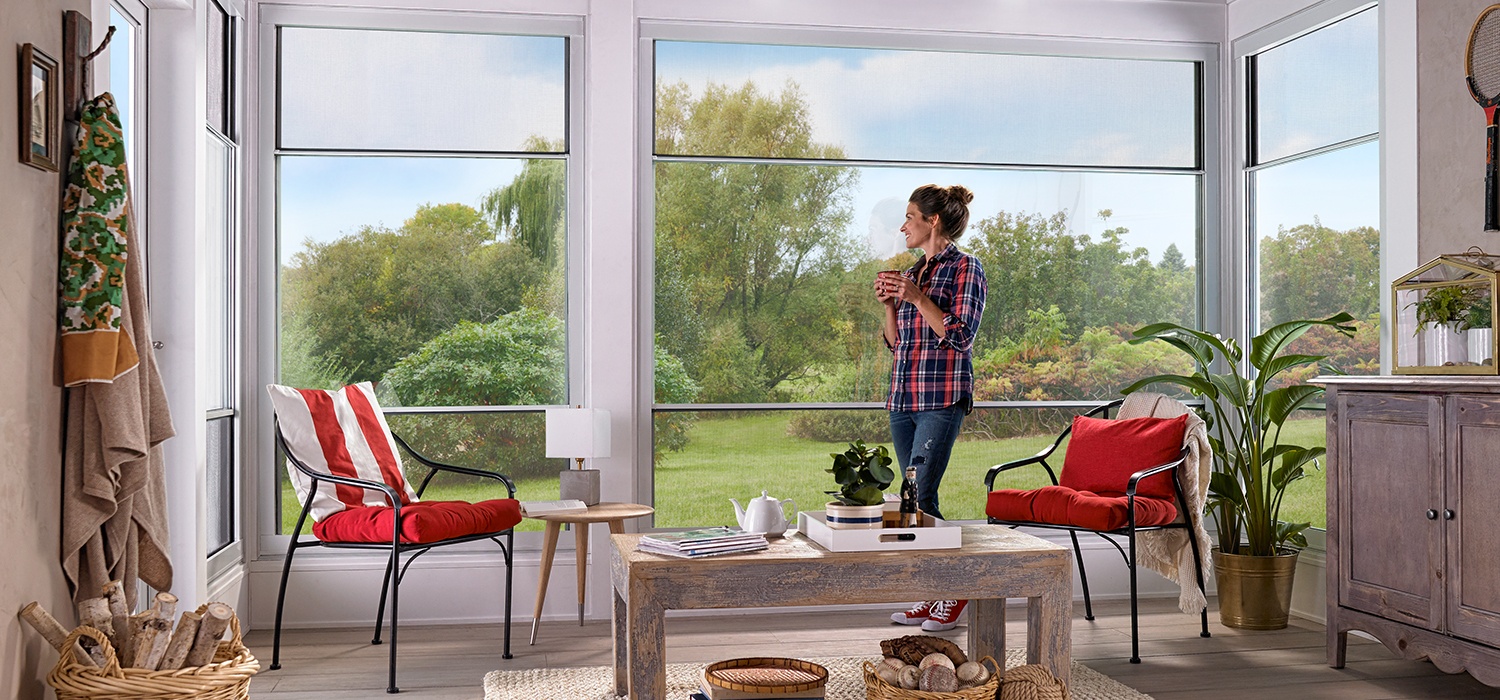 Shawn Knapp of Shawn's Custom Homes is among the first to embrace Scenix porch windows as a new and innovative porch enclosure option. Within the first few months the product became available, Knapp has half a dozen projects either completed or in the queue for the extra-large, custom-sized retractable screen porch windows.
"From what I've seen so far, Scenix is a real game changer for porch and patio living," commented Knapp. "There just hasn't been a good option for an enclosed porch that is versatile, affordable and comfortable for a good part of the year. In this part of the country, the mosquitoes prevent many families from enjoying the prime evening hours."
According to Knapp, there is clearly a growing demand for enclosed porch structures and many homeowners are seeking something different than a traditional screen porch. In addition, many are seeking expert advice on more unique or personalized home construction and outdoor living areas rank high on the list.
A recent National Association of Home Builders study validates the trend by stating that over 65% of homes built in 2016, included a porch.
"As a builder, I'm pleased to be able to add Scenix into my portfolio of options," added Knapp. "It's a product I believe in and it's an ideal solution for homeowners who want to enjoy their backyard views and add a versatile space for entertaining while increasing their property value."
---
ABOUT SHAWN'S CUSTOM HOMES, INC
When you decide to build the home of your dreams, you need a team you can trust. The professionals at Shawn's Custom Homes, Inc work hard to supply the highest quality of home building and renovation services to clients to help them create the home they have always wanted.
Feeling inspired? Plot your porch and learn how to expand your outdoor living with Scenix porch windows by LARSON.