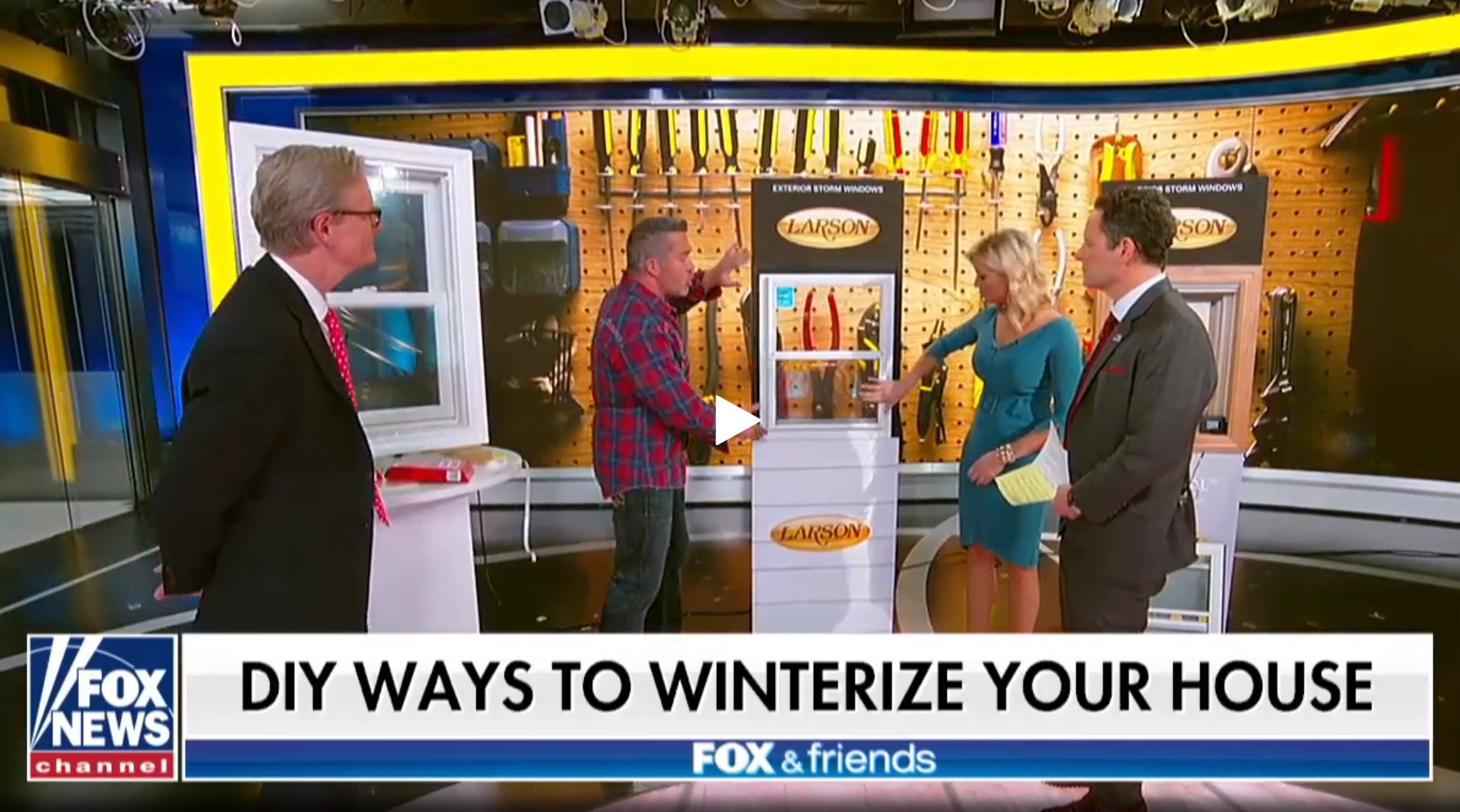 Easy ways to stay warm and save on your heating expenses this winter!
For windows that don't live up to expectations, LARSON ComfortSEAL Interior Windows are a great solution. They install over existing windows, look great and block outside noise and drafts to create that comfortable, quiet living space everyone desires.
---
It's cold outside! Skip Bedell shows you how to make sure that the heat stays inside.
Introducing comfortSEAL, the first interior window made of high performance glass that installs easily over existing windows for up to 50% sound, 75% energy improvement. Whether the prime window is new or old, drafts, noise and extreme temperatures can keep homeowners or guests from enjoying the space.
Like adding an extra layer of clothing for protection, our extra window will give that additional barrier needed from the outside elements. ComfortSEAL interior windows by LARSON are made of high performance Low-E glass offering the best comfort, energy efficiency and noise reduction on the market. Low-E glass options are ENERGY STAR® approved in north and north central climate zones.
Our windows are thoughtfully designed to meet the needs of residential or lite commercial buildings while enhancing the look of the room. Slim styles and architectural designs add to the aesthetics. Installation is easy with only a few screws. The bulb weather stripping compresses against the jamb to form a tight seal all around the window.
Only LARSON has been in the business of making your door and window openings better with storm products for over 65 years. It is what we do best.
Skip Bedell is a licensed home-improvement contractor, brand expert, and television personality. He is the co-host of Spike's hit TV show, Catch A Contractor, and you can see him regularly on FOX News Network's FOX & Friends, giving home-improvement tips and product advice.