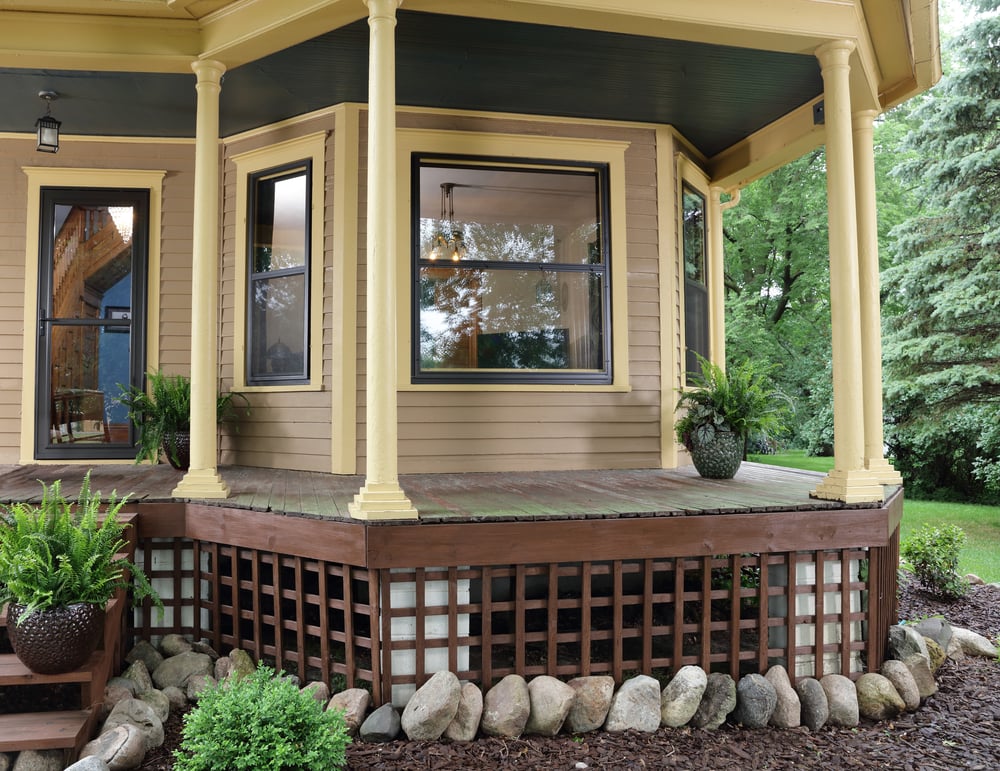 A modern Low-E storm window uses high performance weather stripping to create a tight seal and a layer of insulating airspace between itself and your existing window. They can be installed to either the interior or exterior of your primary window. Low-E storm windows also come with a transparent low-emissivity (low-E) coating that acts as a heat mirror, which keeps the heat outside in the summertime and inside in the wintertime.
Benefits of Low-E Storm Windows
Save on Heating and Cooling Bills
Installing Low-E storm windows is one of the most cost effective solutions recommended by the Department of Energy with a potential savings (as a percentage of utility bills) of 12% to 33%* annually on heating and cooling bills.
*www.energy.gov
Less Expensive than Window Replacement
Low-E storm windows are a smart investment. Studies have shown that you can achieve similar energy-saving performance to ENERGY STAR® certified replacement windows for as low as 25% of the cost.
Improve Home Comfort
Air leakage accounts for 25-40% of the energy used for home heating and cooling. Low-E storm windows add an energy-saving layer to reduce drafts, keep out unwanted elements and ensure your home is more comfortable.
Keep Out Unwanted Noise
Low-E storm windows improve interior comfort by reducing exterior noise, so you can enjoy a quiet, comfortable home. The dead air space created when you add a Low-E storm window over your existing window traps the noise of traffic, lawn mowers or loud neighbors, reducing noise by up to 50%.
Sleek & Modern Design
The durable, high-quality finish and low profile design gives them virtually the same visual appearance as new replacement windows. Whether you have single/double hung windows, sliders or fixed panels, Low-E storm windows will mimic your existing window in both look and function.
Versatile and Durable
Low-E storm windows can be installed once and left up year-round. Products are available to match the operation of many types of primary windows, even large picture windows. In addition, each window comes with a limited lifetime guarantee.
A Window for Every Need
Choose either interior or exterior storm windows to achieve your goals. With dimensions to fit any window and the option to tailor fit custom windows, there's a window for every homeowner's needs.
Compare Interior/Exterior Low-E Storm Windows [PDF]
Easy to Install
Many people install Low-E storm windows without help from contractors, which provides home-owners with even more cost-effective solutions.