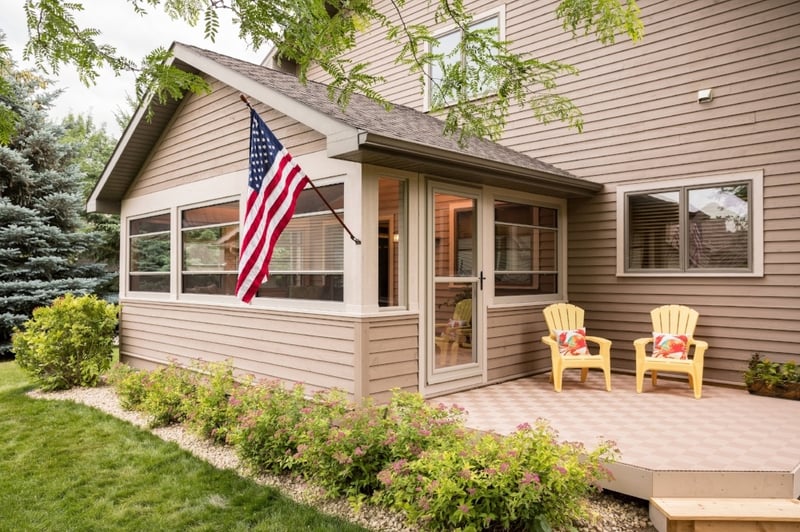 "America was built on courage, on imagination and an unbeatable determination to do the job at hand." - Harry Truman

Your home says a lot about what you value. That's why LARSON Storm Doors are built to protect what matters most.
As we pause to celebrate Independence Day and our country's salute to freedom, be assured that your LARSON doors and windows are proudly made in the United States.
Did you know that LARSON storm doors, storm windows, and Scenix porch windows with retractable screens are all manufactured in the United States? More than 65 years ago, Oscar Larson founded Larson Manufacturing through his entrepreneurial mindset and desire to produce a better product in the heartland of the United States.
LARSON Manufacturing has grown from a one-man shop into the largest manufacturer of storm doors and storm windows in the United States.
Proudly Manufacturing in the USA
Our factories and customer care call center are, and have always been, based in America. LARSON has manufacturing plants in Brookings, SD; Lake Mills, IA; and Mocksville, NC, with 8 distribution centers across the United States.
The dedication and loyalty of our employees directly impacts the success of the company and the quality of our products. Our people strive to live out the company vision, mission, and values, making a difference in the lives of our communities, each other, and our customers.
Let us all salute the spirit of America. Happy 4th of July!