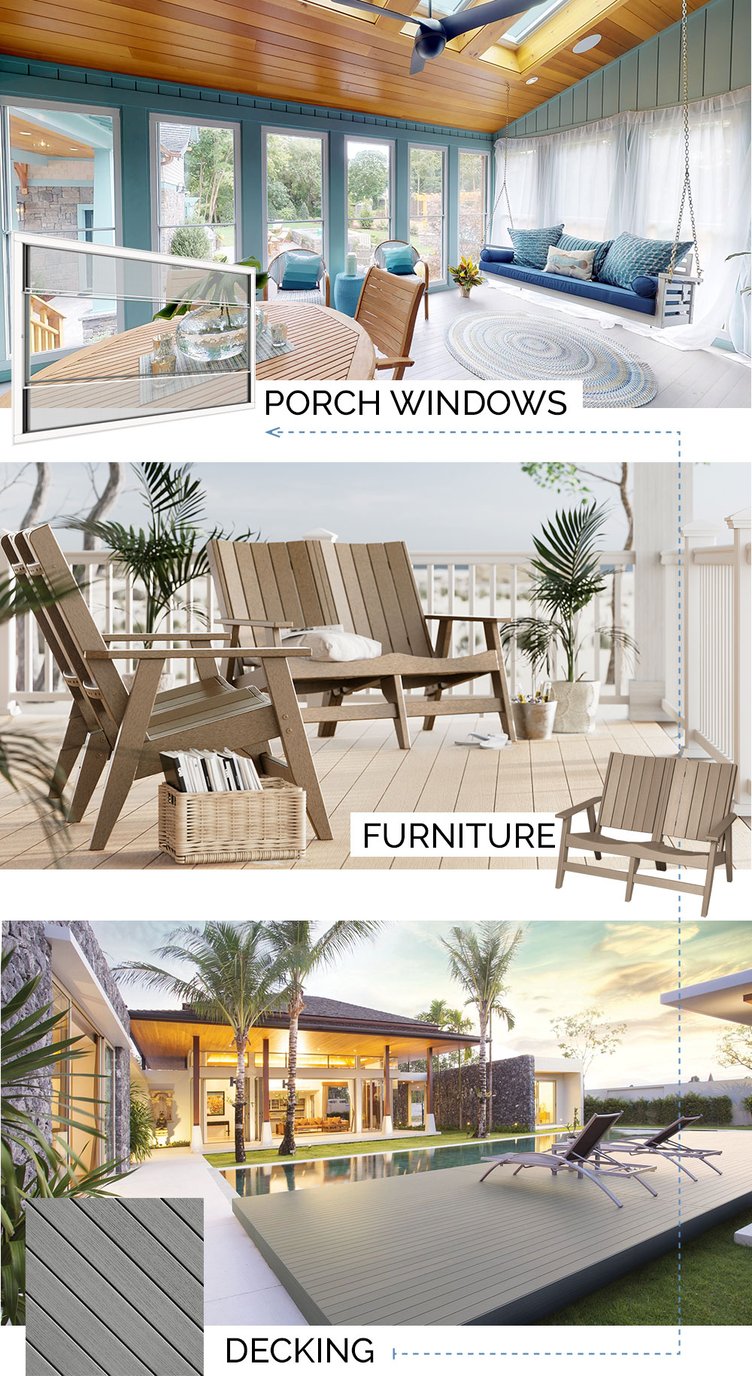 Scenix® porch windows with retractable screens allow fresh air and light to permeate your porch. But before you frame your porch walls, choose decking trusted by industry professionals.
When planning your Scenix porch, it is important to consider the overall design. Choose decking, lighting, fans, furniture, and décor that work together to create a cohesive oasis.
Learn more about Fiberon
Fiberon offers the widest selection of deck boards in colors and finishes to suit any style at price points that fit any budget.* Choose from rich solid tones or multi-chromatic colors, single-sided or reversible boards. So whether you want a sky's-the-limit outdoor living space or simply an attractive, low-maintenance alternative to wood, the right choice is Fiberon.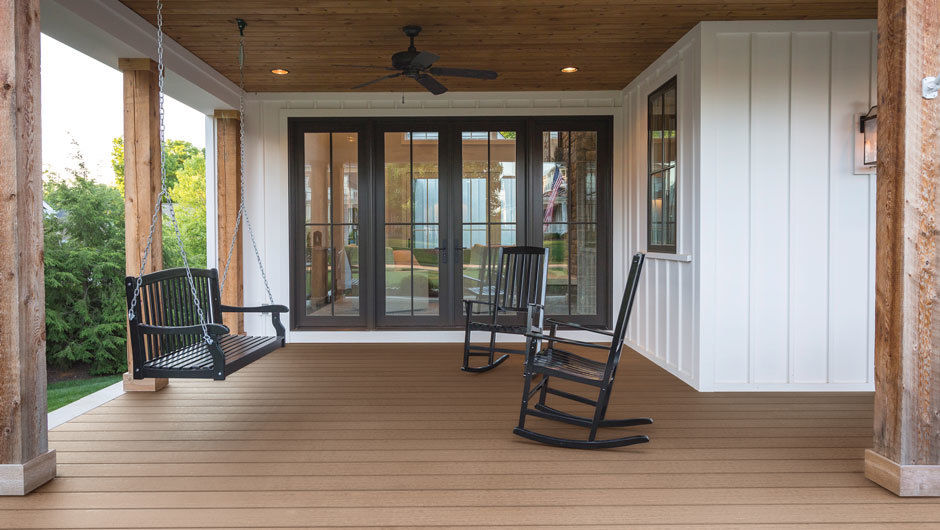 ---
Furnish Your Scenix Porch with Fiberon Furniture by Breezesta
Connect with the outdoors with beautiful, durable furnishings. From traditional to contemporary, neutral to bold, Fiberon furniture styles and colors make it easy to create a comfortable outdoor oasis that reflects your personality and style.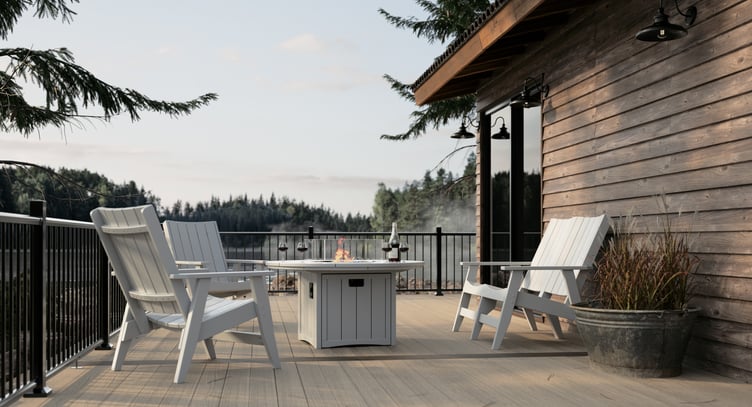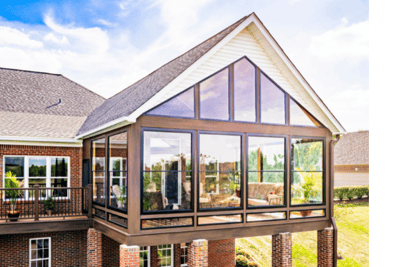 Style your Scenix porch with the Chill Collection. The Chill Collection is where laziness finds respectability. The pieces in this collection give off retro, hip, and relaxing vibes. Mix and match sofa, loveseat, and deep seating.
Add the fire pit & ice table to the room to set the ultimate mood. This table can be a gas fire pit that emits a small flame or switched out and can be used as an ice tray for any summer party. At the perfect height to match the Adirondack chairs, this addition will be one you will not regret.
The Chill Collection also has a coffee table and two different options for side tables. One of the side tables has a beverage holder located in the middle to keep all your drinks cool throughout the year.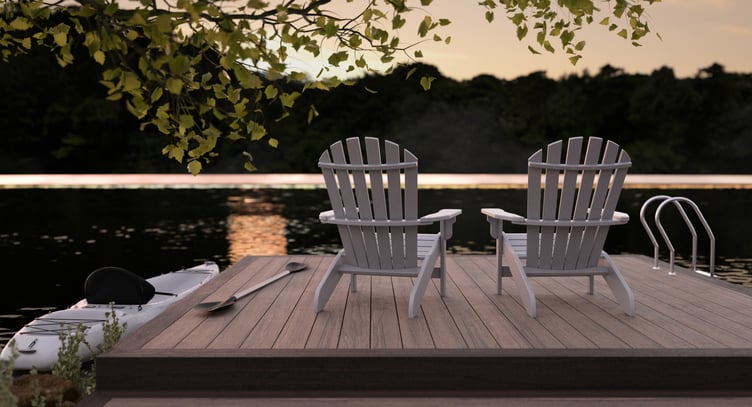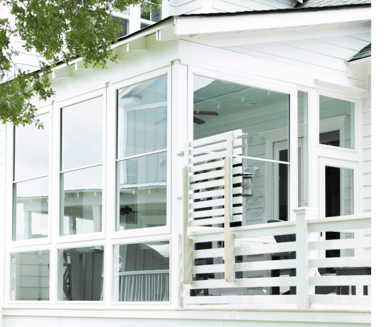 The Coastal Collection turns your porch into the perfect enclosed beach scene. The backs and seats for this collection are all contoured for ultimate comfort. From bar height chairs to rocking chairs, this collection has it all.
The Coastal Collection puts comfort first with multiple footrest options, cushions, and different glider chairs.
Your Scenix porch will be a relaxing oasis when you choose to furnish it with the Coastal collection from Fiberon Furniture by Breezesta.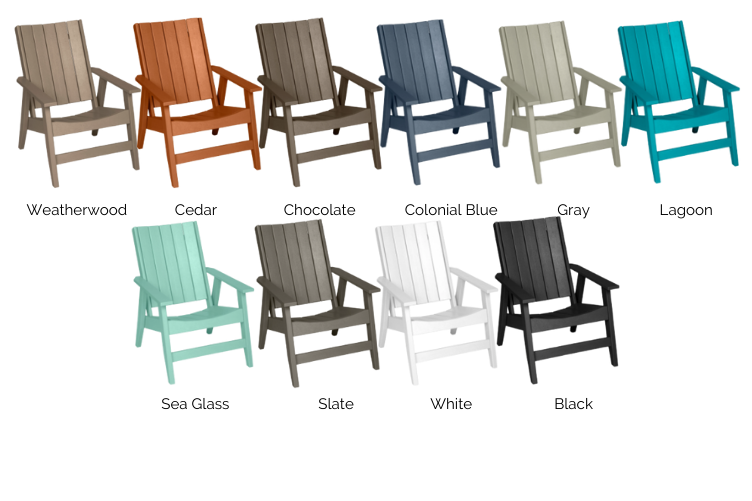 *Fiberon and LARSON are part of Fortune Brands Home & Security, Inc., an industry-leading home and security products company. Learn more at FBHS.com.