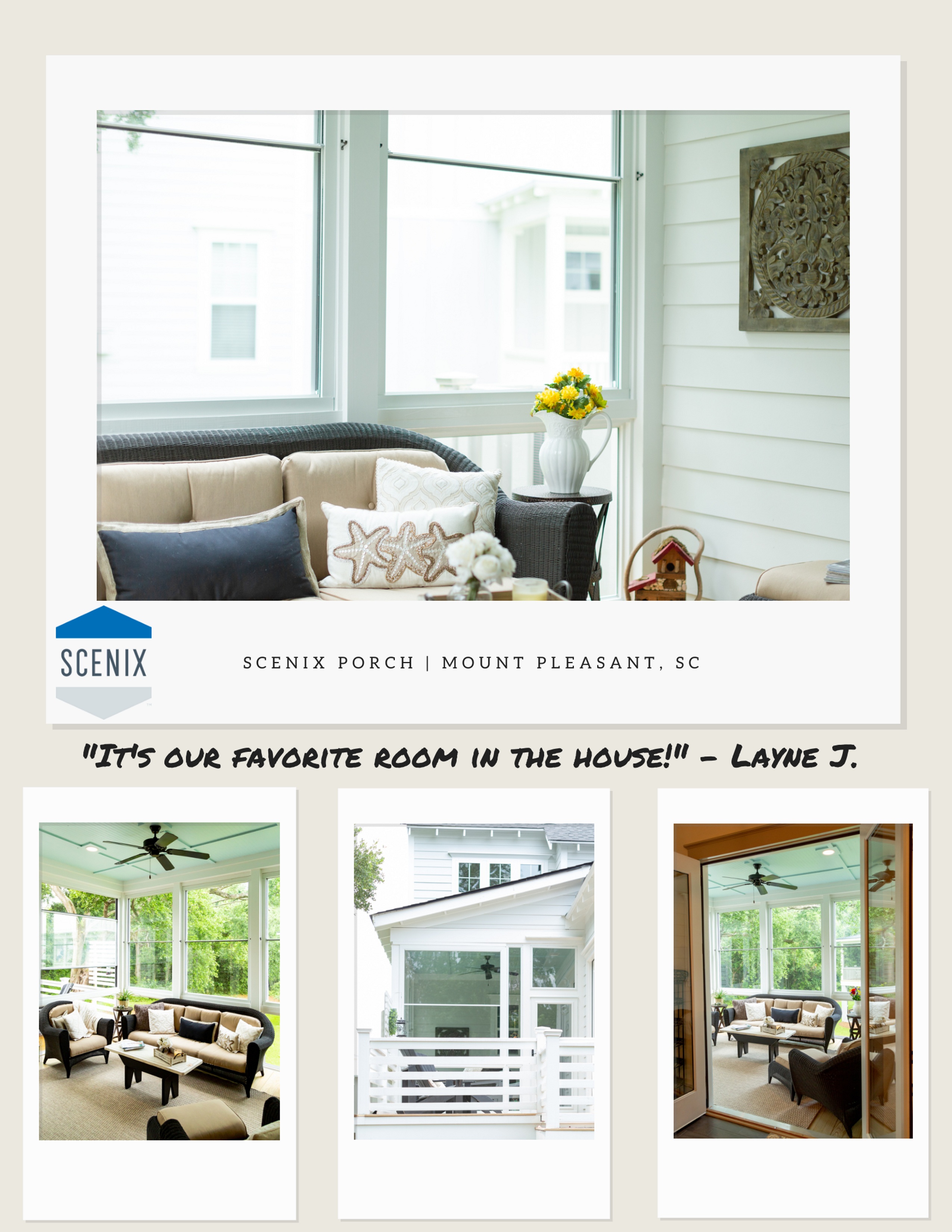 We are swooning over this gorgeous Scenix porch.
From the haint blue ceiling to the locally-grown fresh flower arrangements, this porch complements a gorgeous home in the heart of the South.
Only a few short months ago, this porch was screened in. The homeowner had a hard time keeping her porch and outdoor furniture free of pollen and dust and had no way to control the porch's ventilation.
After learning more about Scenix porch windows and determining they were a good fit for her needs, the homeowner began planning and measuring with the help of a local contractor.
After construction wrapped up, the homeowner added her signature style to the mix. The effortlessly chic styling blends textures and neutrals making this porch feel simple, yet sophisticated, allowing the views of nature to be the true centerpiece of the room.
Scenix porch windows feature gliding tempered glass panels that are up to six feet in width and eight feet in height, providing clear, panoramic views of the local scenery. Simply slide away the glass and have access to retractable screens, which not only let in fresh air but also keep insects out.
The porch is complete with a storm door with Retractable Screen Away design that converts the storm door to a screen door instantly by discreetly hiding the screen in a cassette at the top of the door.
Transom windows allow for floor to ceiling light below and around the porch windows and storm door.
Feeling inspired? Plot your porch and learn how to expand your outdoor living with Scenix porch windows by LARSON.