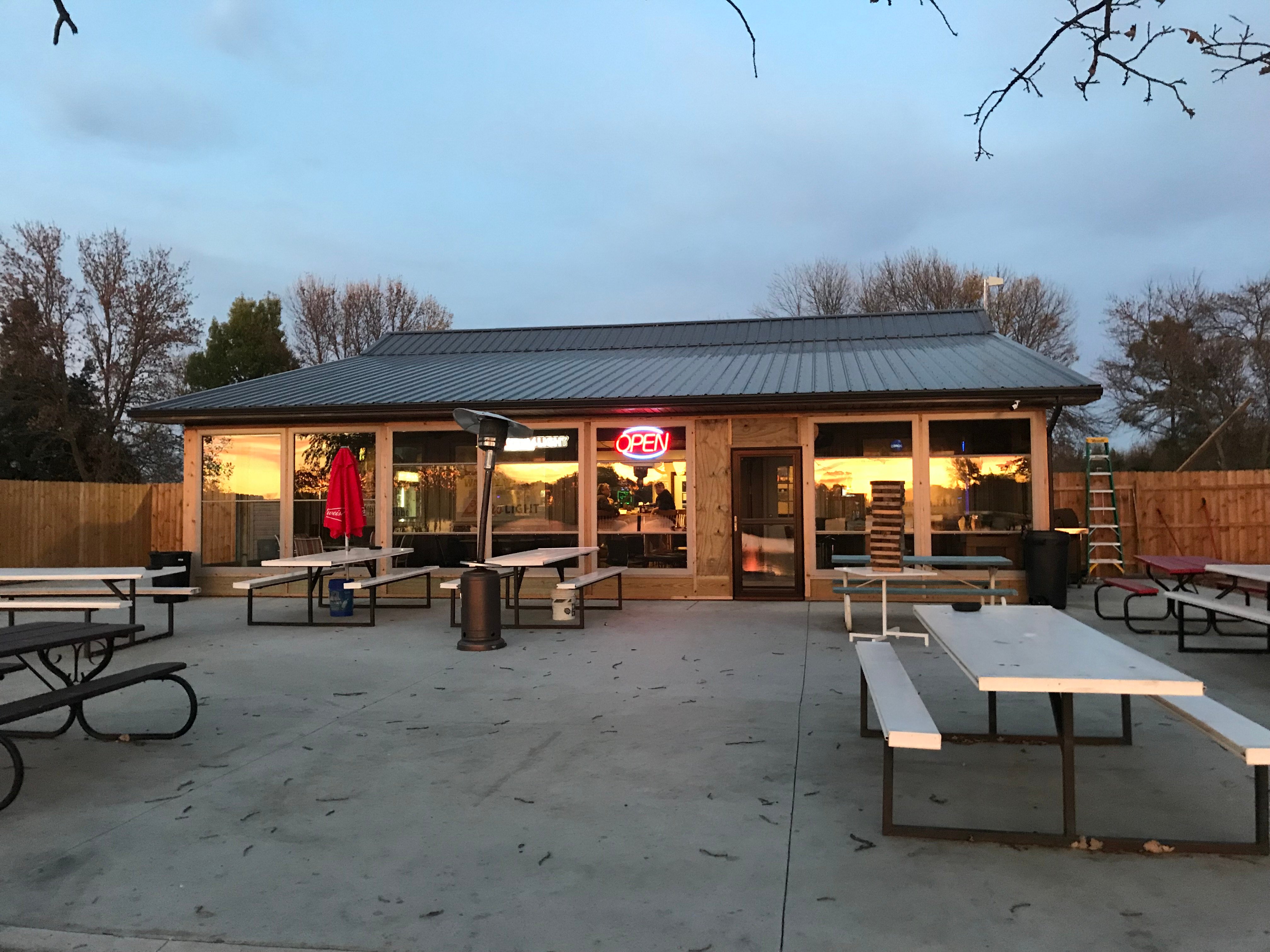 After burning to the ground, the 62-year old Wagon Wheel bar and resort on Oakwood Lakes, is back... and now, even better than before!
The Wagon Wheel Bar and Resort was a total loss. Initially, the owners weren't sure they would reopen. However, thanks to a partnership with new co-owner and local builder, Shawn Knapp, the business reopened.
Featuring a beautiful cabin-like construction, the owners and clientele were pleased with the new, cozy bar and resort. Attracting seasonal and year-round patrons, the pub is a popular hangout known for its amazing lakefront view, good food and local camaraderie.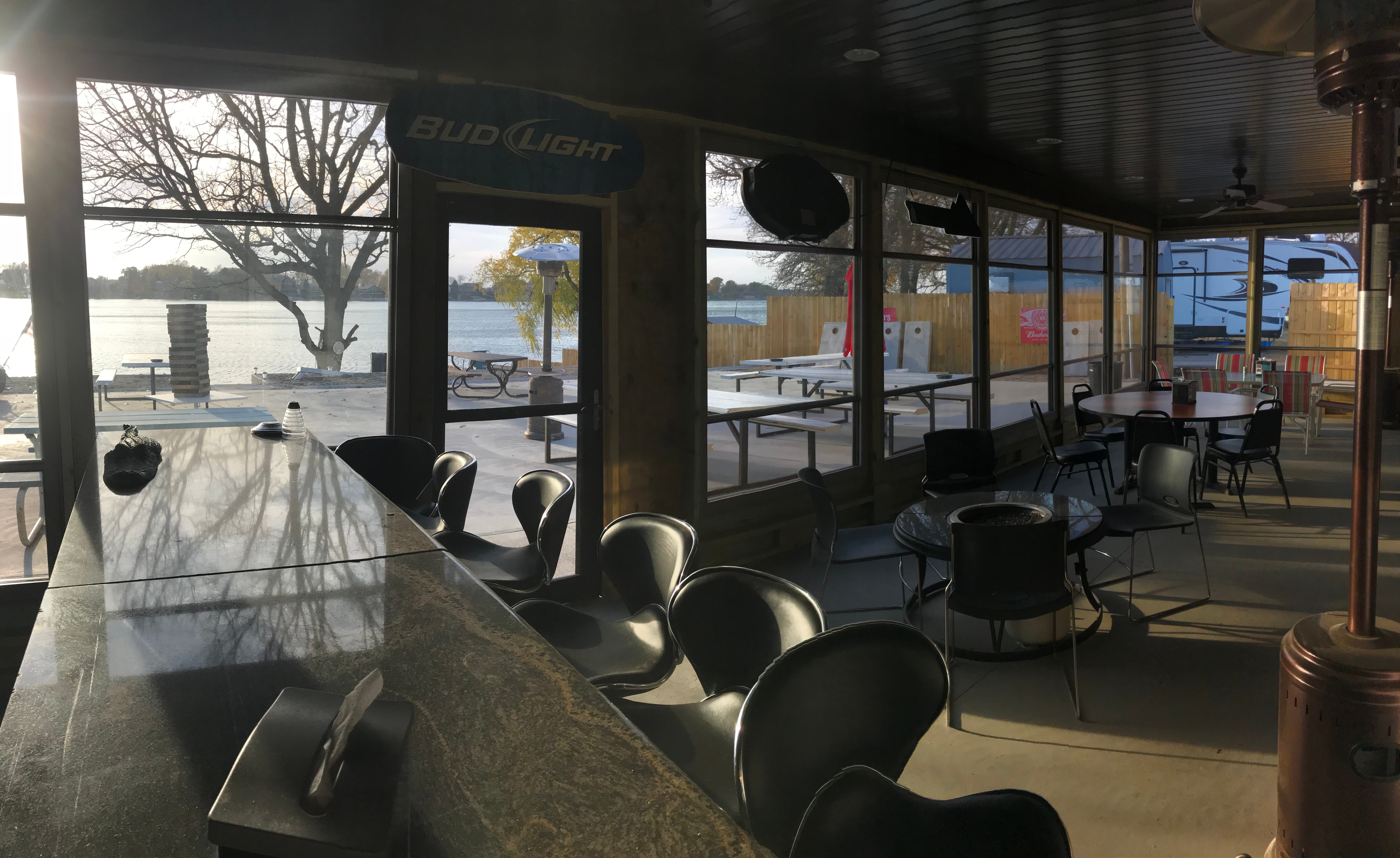 An enclosed patio area faced the lakefront - complete with sandy beach and sand volleyball court. The screened-in porch was a hit in the summer but as the weather started to change, Knapp was plotting a way to take full advantage of this space.
Knapp learned from his building products dealer that there was a new kind of porch window on the market – something more advanced than traditional screens or vinyl glazing. After seeing a demo of Scenix – the porch window innovation from LARSON, Knapp was sold!
"It was the perfect solution for our dilemma," commented Knapp. "We needed more space and we wanted to milk the opportunity to savor more sunsets and enjoy our beautiful view."
Knapp decided to move forward with Scenix for the Wagon Wheel's patio area with the largest available SCENIX windows – 6' x 8' in size. Their plan included a total of nine custom-sized porch windows and a storm door, entirely enclosing the 12' x 40' back patio area.
"There's no way we could've added this kind of space as simply and affordably as we did with the Scenix windows," added Knapp. "This is hands down highest quality three-season room product I've ever seen. We have a porch enclosure that can stand up to the weather, expand our lakefront view and, best of all, our customers can spend more time on the porch!"
ABOUT SHAWN'S CUSTOM HOMES, INC IN BROOKINGS, SD
When you decide to build the home of your dreams, you need a team you can trust. The professionals at Shawn's Custom Homes, Inc work hard to supply the highest quality of home building and renovation services to clients to help them create the home they have always wanted.
Feeling inspired? Plot your porch and learn how to expand your outdoor living with Scenix porch windows by LARSON.