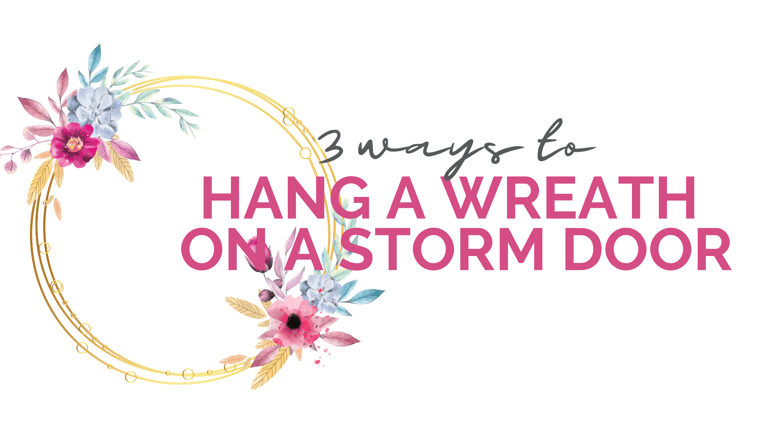 Storm doors protect your home from the elements and add to your home's curb appeal. Go a step further and add a wreath to your entrance to dress your door for every season and holiday. Discover different ways to hang a wreath on your glass storm door.
First things first. Decide to hang your wreath on the prime door or the storm door. If your wreath is thin enough to fit between your prime door and your storm door, hang the wreath on your prime door with a wreath hanger. This will keep the wreath protected from outdoor elements. If it's too tight of a fit we recommend hanging the wreath on your storm door.
We stopped at our local hardware store and picked up several inexpensive options that we will describe in more detail. (Please note, LARSON is not endorsing any specific brand.)
WREATH HANGING OPTIONS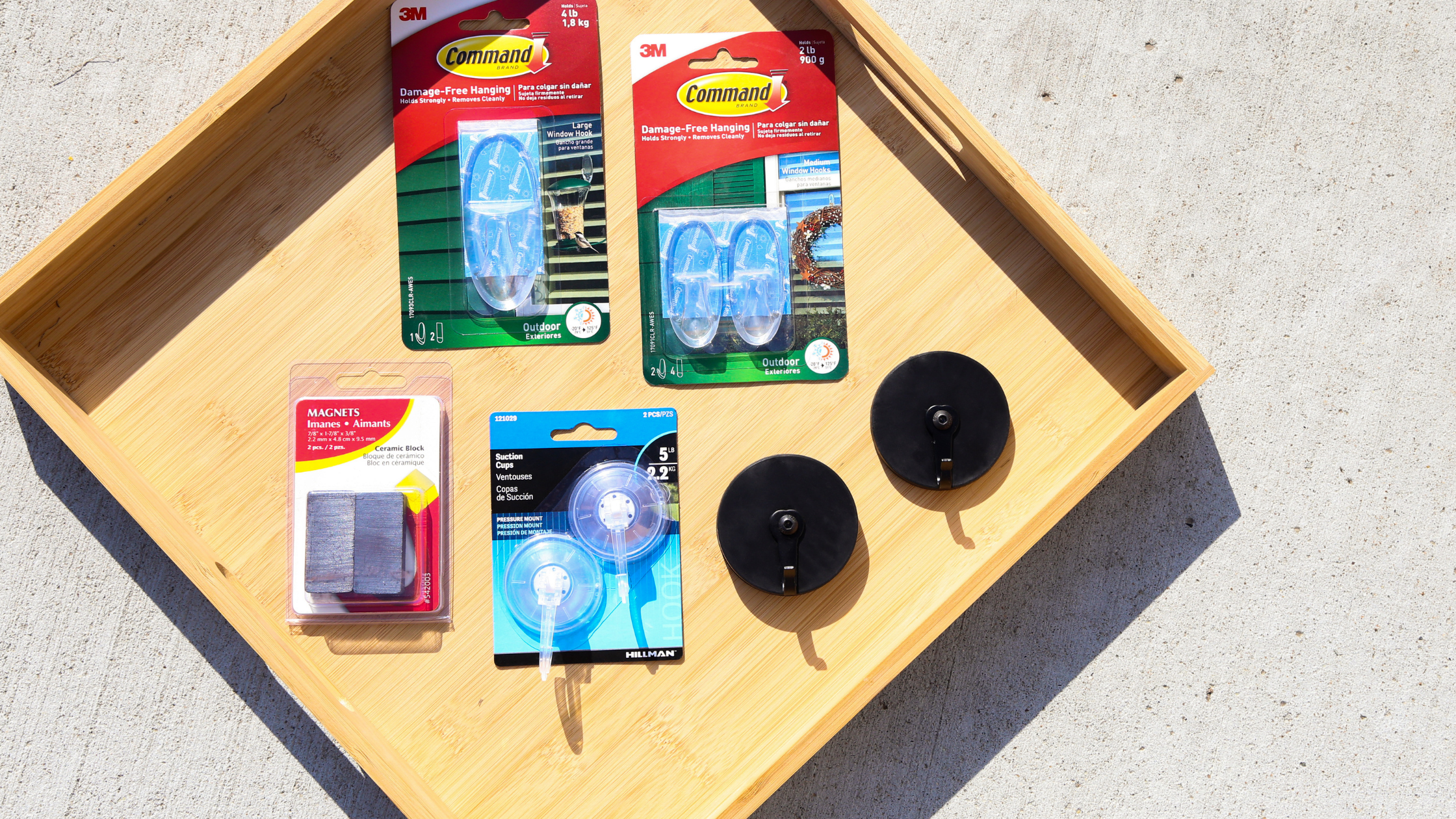 Suction Cup Hook
Suction cup hooks work great for hanging light weight wreaths on your storm door. Make sure your storm door glass is clean and dry before you put the suction cup on. For a secure fit, clean the suction cup with warm, soapy water before placing on your glass. Wind and weather can loosen the suction cup; make sure to check it often.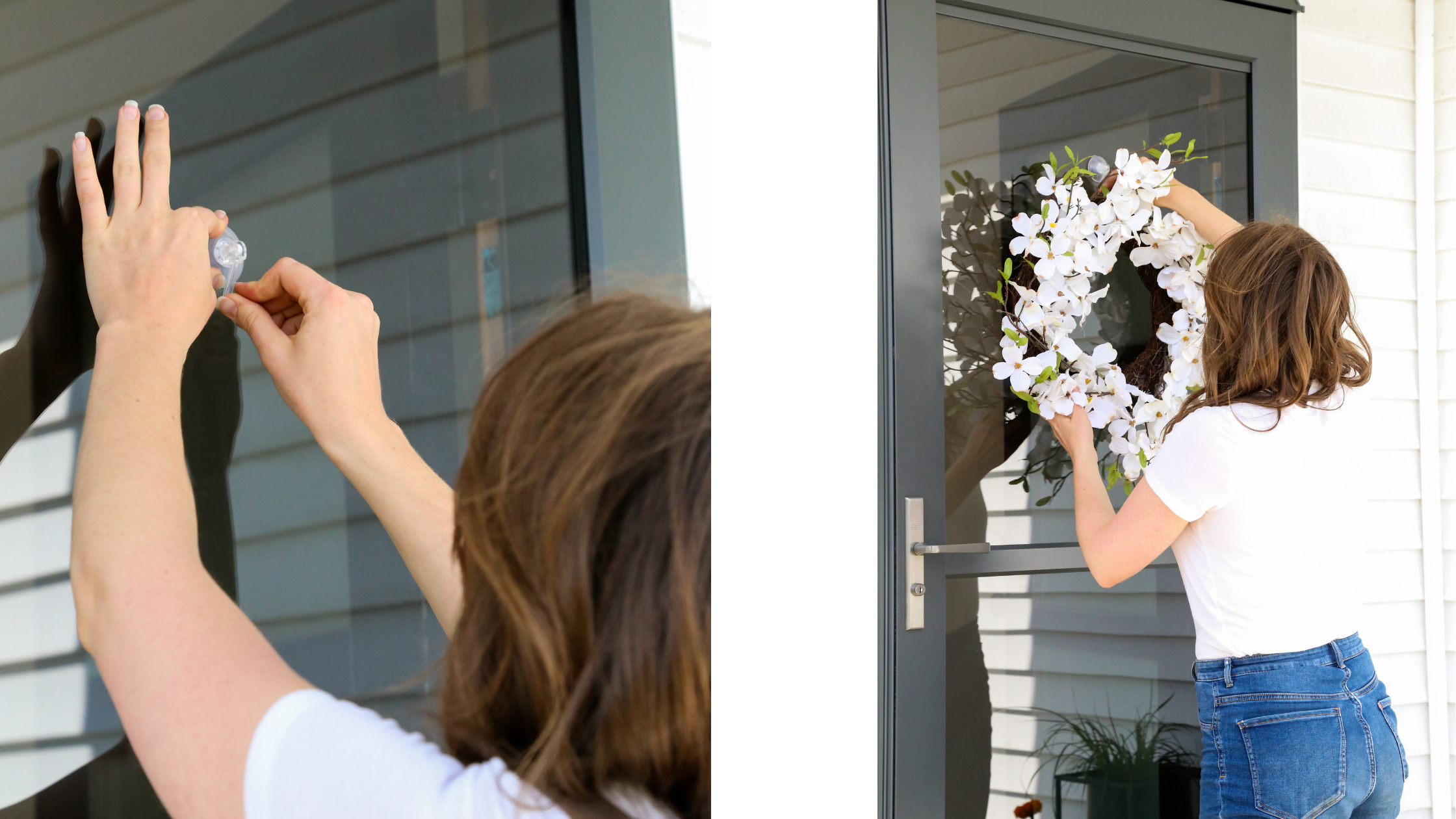 Wreath Magnet
Magnets are a great option for hanging wreaths. They work best for light weight wreaths and single pane glass storm doors. Most wreath magnets aren't strong enough for double pane glass. Place one magnet on the inside door glass and place the other on the outside door glass. Make sure to follow the manufacturer's guidelines; each brand holds a different amount of weight.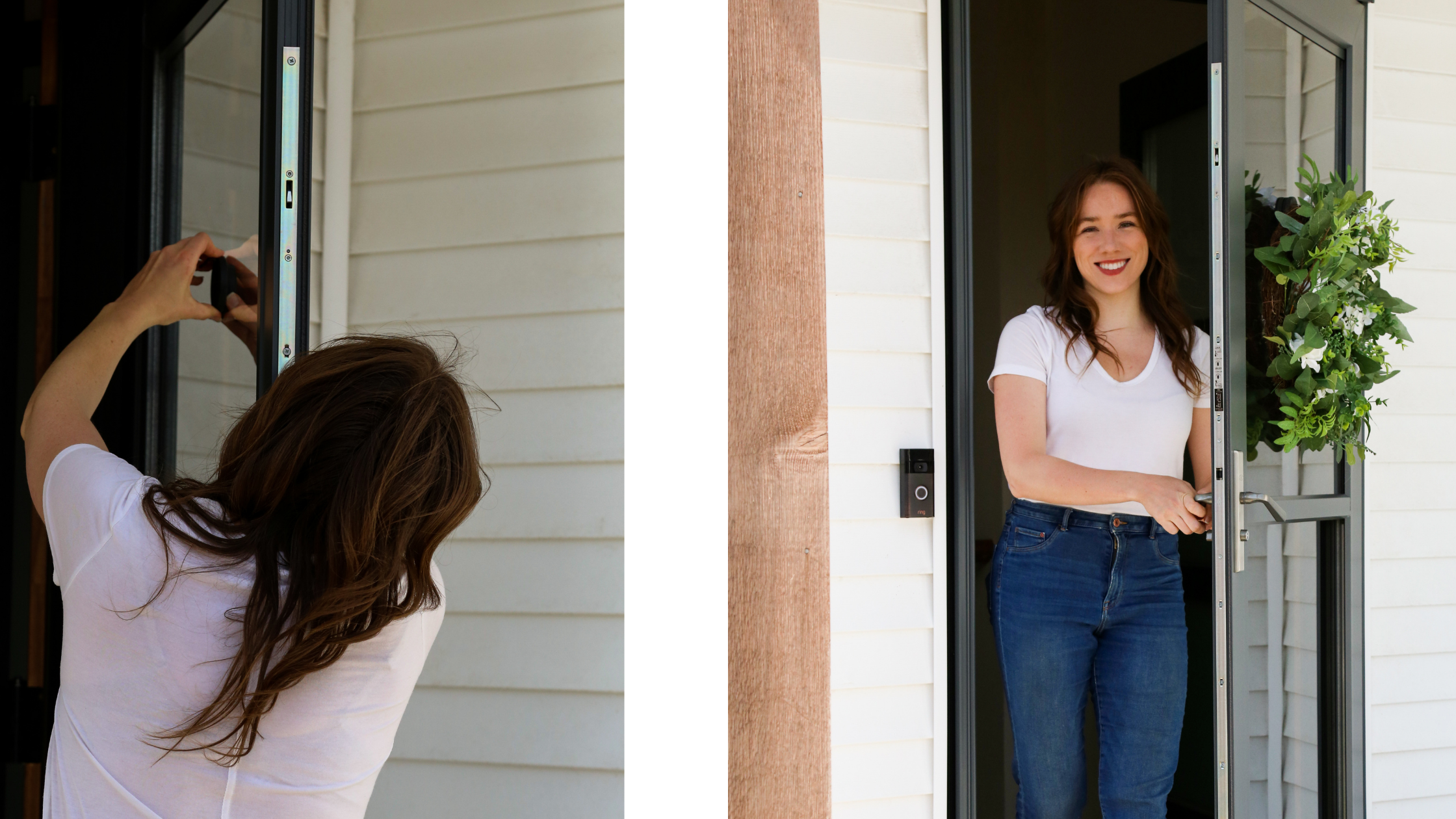 Temporary Hooks
Command Strip Hooks work great to hang wreaths. They come in various sizes to accommodate various size wreaths and can easily be removed without damaging your storm door. Be sure to look at the packaging and choose one that is meant for outdoor use. Again, make sure to read the manufacturer's guidelines to determine the amount of weight that can be supported.