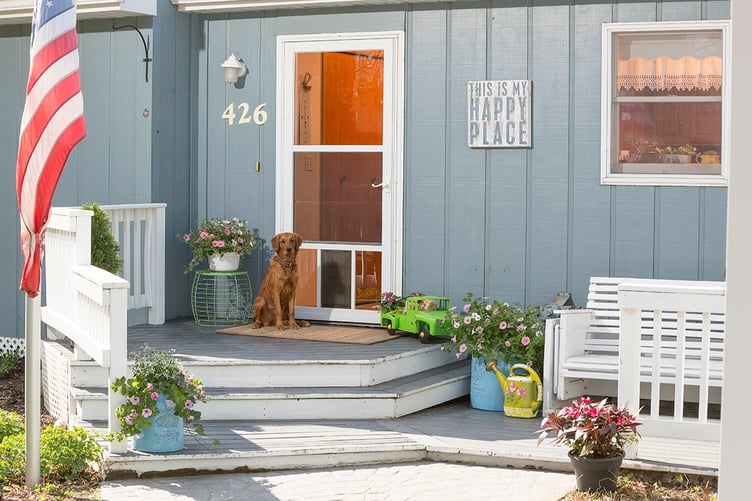 More pets get lost on July 4th than any other day of the year. Nationwide, July 5th is the busiest day at animal shelters.
*Source: HomeAgain
Dogs can be easily startled or stressed by fireworks. Have you noticed fearful behavior from your pooch on 4th of July? Stress can be exhibited in many ways, including: panting, trembling, dilated pupils, shaking, excessive grooming, hiding, seeking comfort, destruction, urination and salivation.
Show Fido you care this Independence Day, by being prepared for his needs.
1. Exercise your dog early in the day. A tired dog is a content dog.
2. As always, make sure your dog has his/her identification. Name tags with their microchip information is crucial. Although these tips are to help prevent run aways, being prepared for the worst-case scenario will help you find your pooch if he escapes.
3. Take a current photo of your dog, just in case.
4. Provide a safe and comfortable escape-proof space during fireworks for your pup with plenty of distractions. Gentle background music is a good distraction from loud noises.
5. Sec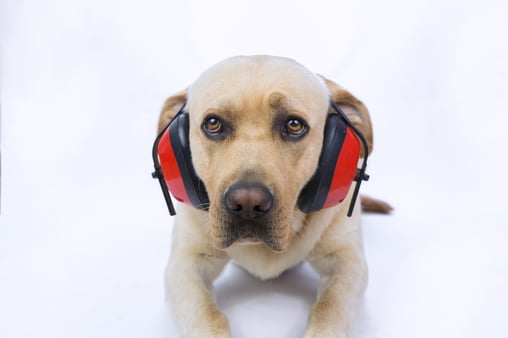 ure your fences and exit doors. If you have a LARSON pet door storm door, make sure to insert your security panel over your PetSafe pet flap.
6. Stay with your pet, if possible.
7. Don't let your pooch off leash.
8. Keep charcoal, fireworks, sparklers and glow sticks away from curious pups.
9. Resist the urge to bring your dog with you to firework festivities. Leave your dog at home with all the windows securely closed and all shades drawn.
10. Consult your vet prior to Independence Day if your dog has severe anxiety. They may have additional recommendations.
11. Be aware of warm weather hazards.
If your pet becomes lost, contact your local animal control and shelters immediately and provide a description and recent photograph of your pet.
If you find a lost pet, take them to the address of their tag or to your local animal shelter so they can be reunited with their family.