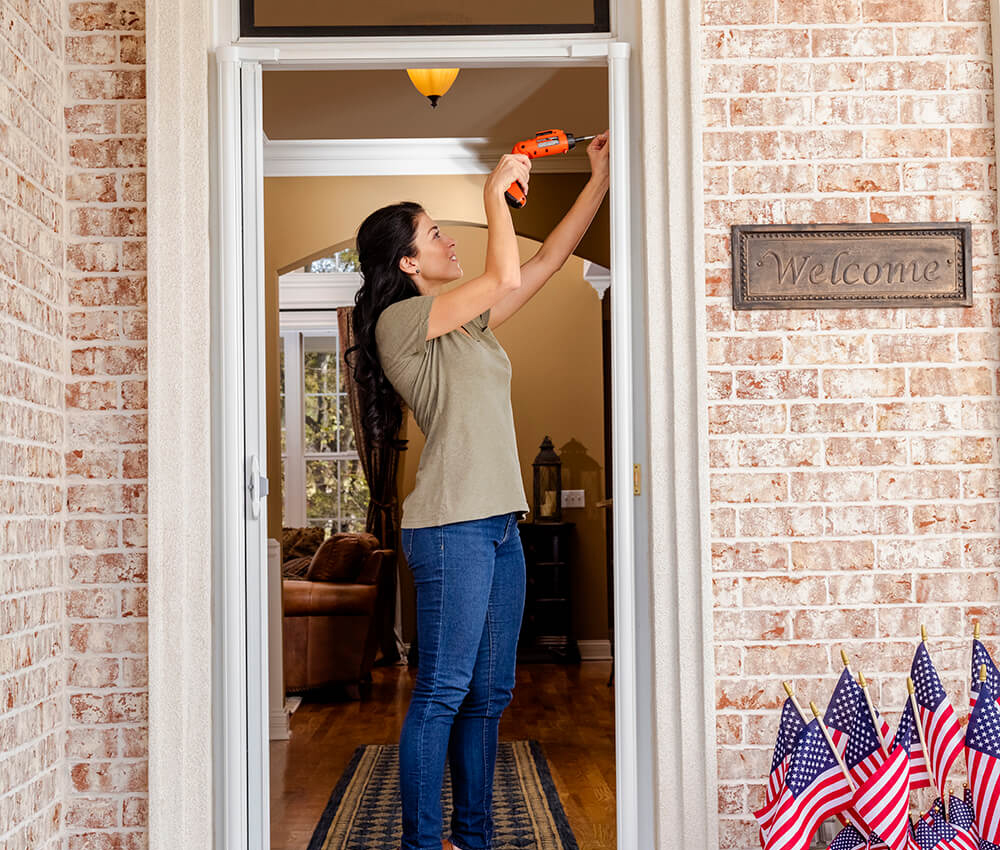 Home heating and cooling costs increase every year. Don't know where to begin? Start with these 5 DIY projects to make your home more energy efficient.
1. Weather Stripping and Caulking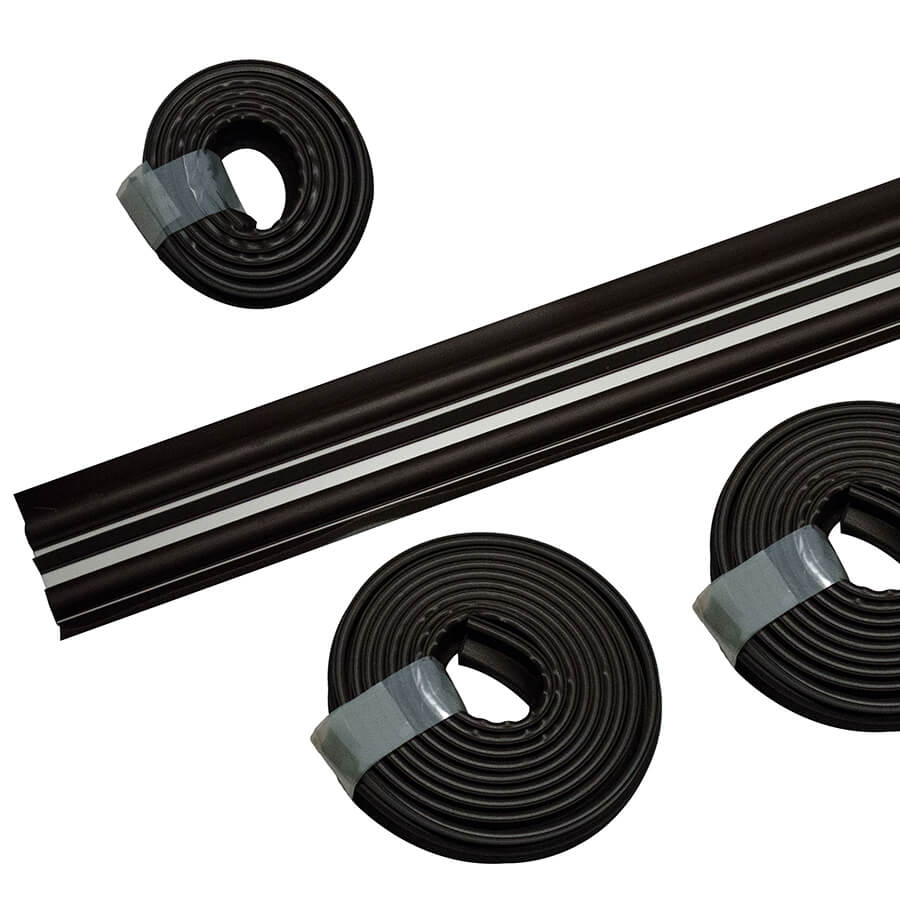 Use weatherstripping around windows and doors to prevent air leakage. Caulk to finish sealing off any remaining air leaks. Although, this is not a one-time fix, it is well worth the effort. Caulking comes in many colors to match your home. As an added bonus, sealing the windows and doors also keeps insects out.
2. Insulate Hot Water Pipes
Purchase pipe sleeves or fiberglass insulation, making sure you measure for a snug fit. This typically costs less than $15 and saves up to $20 annually.
3. Retractable Screen Doors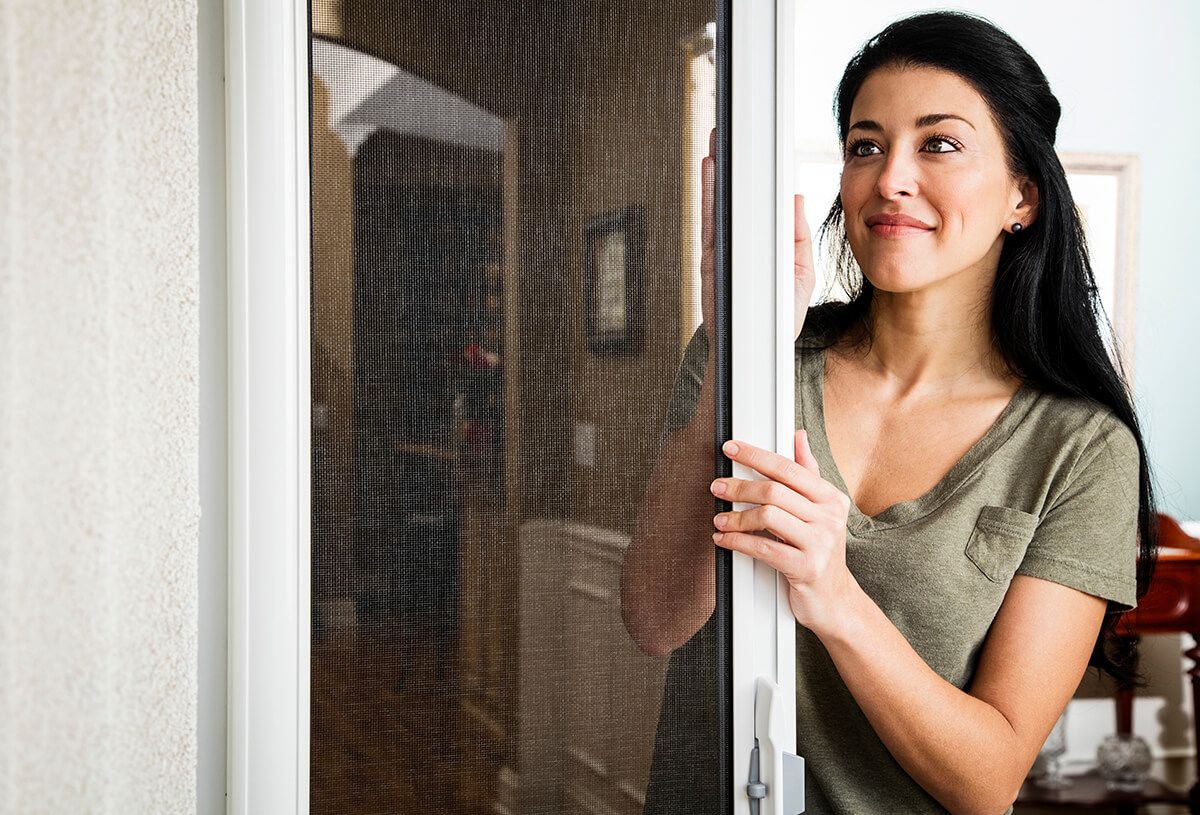 Retractable doors are completely hidden from sight and out of the way when bringing in packages or groceries. We all love the smell of fresh air in our homes when weather allows. Retractable screen doors are also energy efficient. By opening up your entryways, you are allowing fresh air to flow freely, reducing the need to run air conditioning, heat, or other air quality products around your home.
4. Low emissivity (Low-E) Windows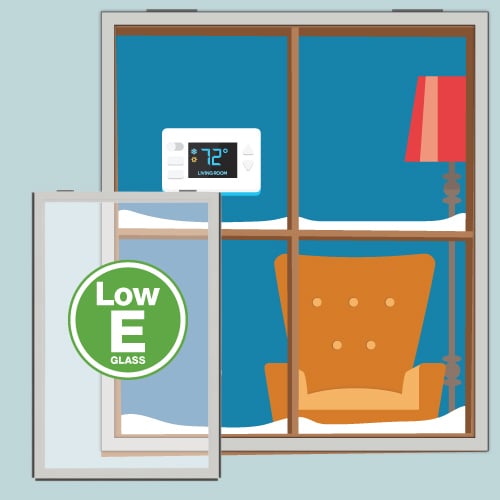 Low-E doors and glass windows are coated inside the glass with an ultra thin invisible layer that reflects infrared heat. This means a lower heating bill in winter and less expense cooling your home in the summer. According to energy.gov, low-e windows provide a 12% – 30% annual energy savings, which translates to up to $300.00 each year.
5. Add Insulation to Your Attic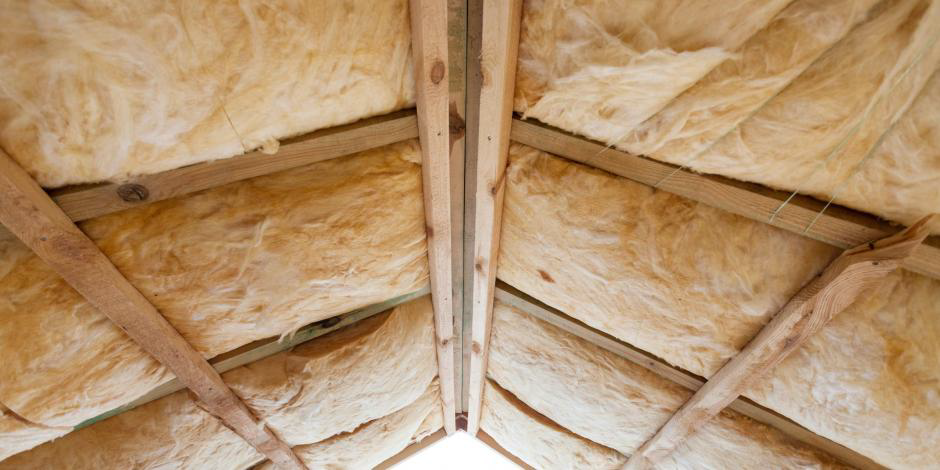 Source: HC Insulation
Homeowners in warm states should use an R-38 insulation, while those who live in colder locations
should use an R-49 to for the most effect. Remember to keep insulation away from lights, vents and
exhaust fans.