Your front door is your home's first impression; make it count! Harness the colors of the season by dressing your home for Autumn.
1. Fall Flower Pots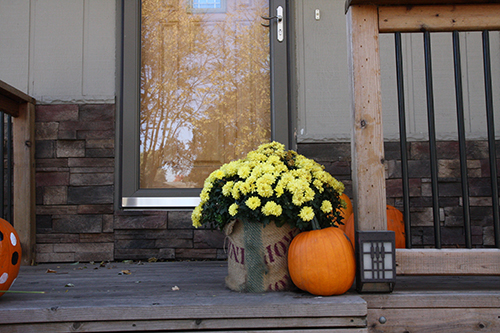 Fall foliage can add a quick and easy pop of color to any entry, but upcycling an old item is eco-friendly and easy on your wallet. Make sure to shop your home first! Use an old watering or pail. Otherwise, visit your local thrift store for more unique options.
2. Add A Festive Decorative Door Mat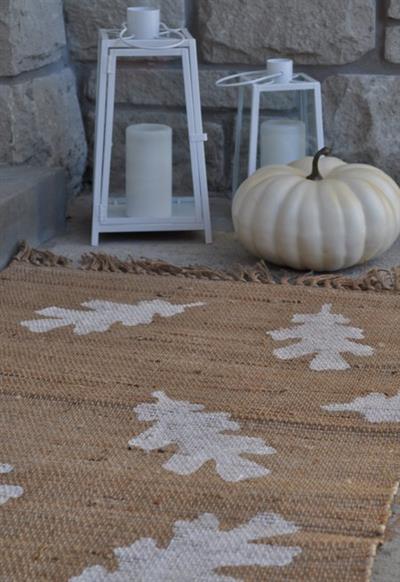 Image via Life Is A Party

You don't have to break the bank to add a little festive fall touch to your front door. All you need is an inexpensive and plain doormat or rug, scissors, and some paint and you're nearly done. Simply find some leaves you like, trace them onto a piece of card-stock or thick paper, and cut out the leaf shape. Place the stencil on doormat, trace the outline, and paint. Let it dry, and you're done with a one-of-a-kind doormat.
3. Pumpkins with Curb Appeal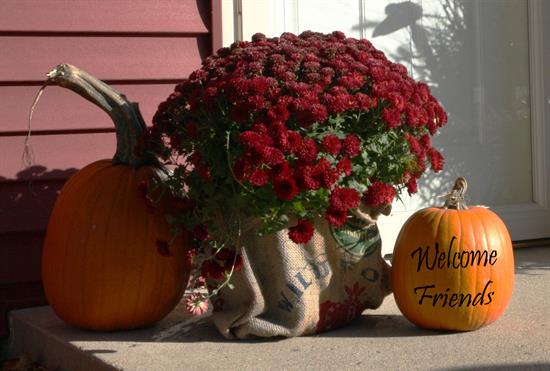 Add some curb appeal to your home pumpkins. All you need is a printer, pen, permanent marker, and pumpkin to add some seasonal sophistication. Print out your house number or the word 'welcome' in a fun font that fits your style, trace onto your pumpkin with a ballpoint pen, and fill the outline in with permanent marker. Then place on your front porch.
4. Windows with Spirit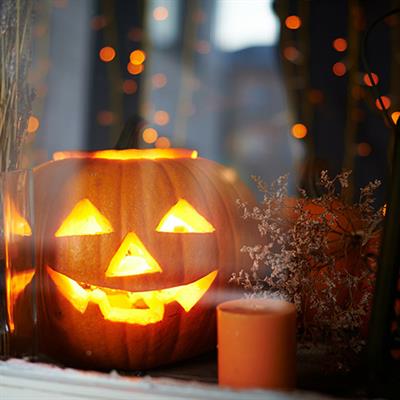 Don't forget the view looking into the windows! Your windows give you extra space to add festive decor that doubles as interior and exterior decorations. Pairing a Jack-o-Lantern and fall colored candles, twigs, and branches give a cozy fall look with a warm welcoming.
5. Variety Is Key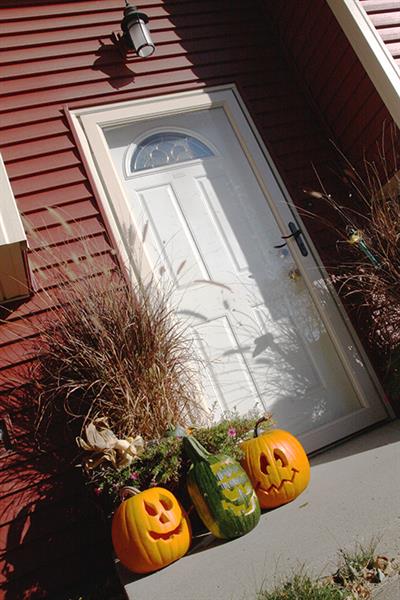 Use color to draw interest. Pumpkins and gourds of all colors, shapes and sizes are beautiful, but don't be afraid to go monochromatic. As long as the shapes, heights, and sizes vary to draw the eye in, your curb appeal will be on-point.