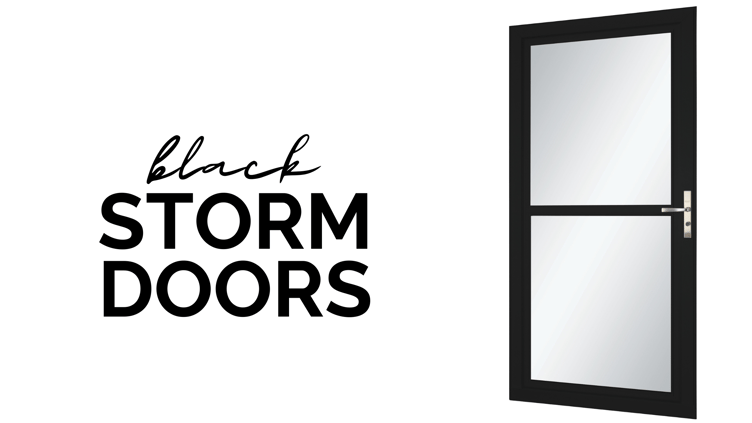 Many LARSON storm door models are available in black. Traditionally, black has been a staple in industrial design, but the color has become so popular in windows and doors that it is now an essential color in modern home design.
Black storm doors are elegant, yet edgy, and best of all, they make your entrance pop!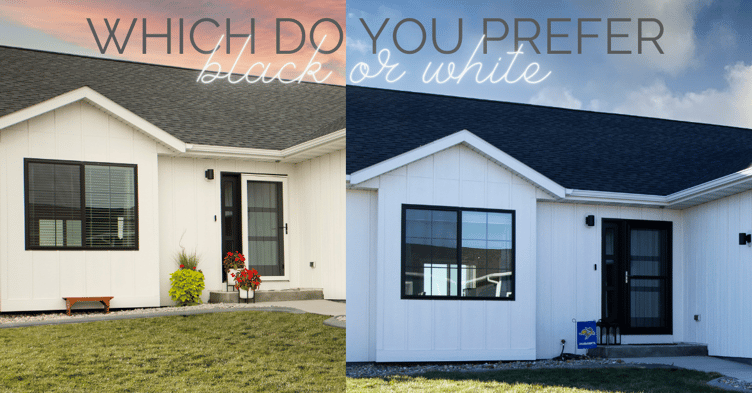 At Larson Manufacturing, we keep a close eye on home trends. Black and white are very popular storm door colors right now! The homeowner chose a black storm door to complement the garage doors and windows. Both black and white work well with this modern home.
Black doors and windows are on trend, but they will stay in style for years to come. The color also stands up to weather and wear.
If you're looking to add curb appeal, storm doors hug your front door like a beautiful picture frame. Beyond that, storm doors allow light to flood into your home anytime of the year and seal gaps that allow energy to escape from your home.
Get inspired by the front doors below, displaying multiple storm door applications in black. Just like fashion advice, black pairs well with the full spectrum of colors, both inside and outside of your home.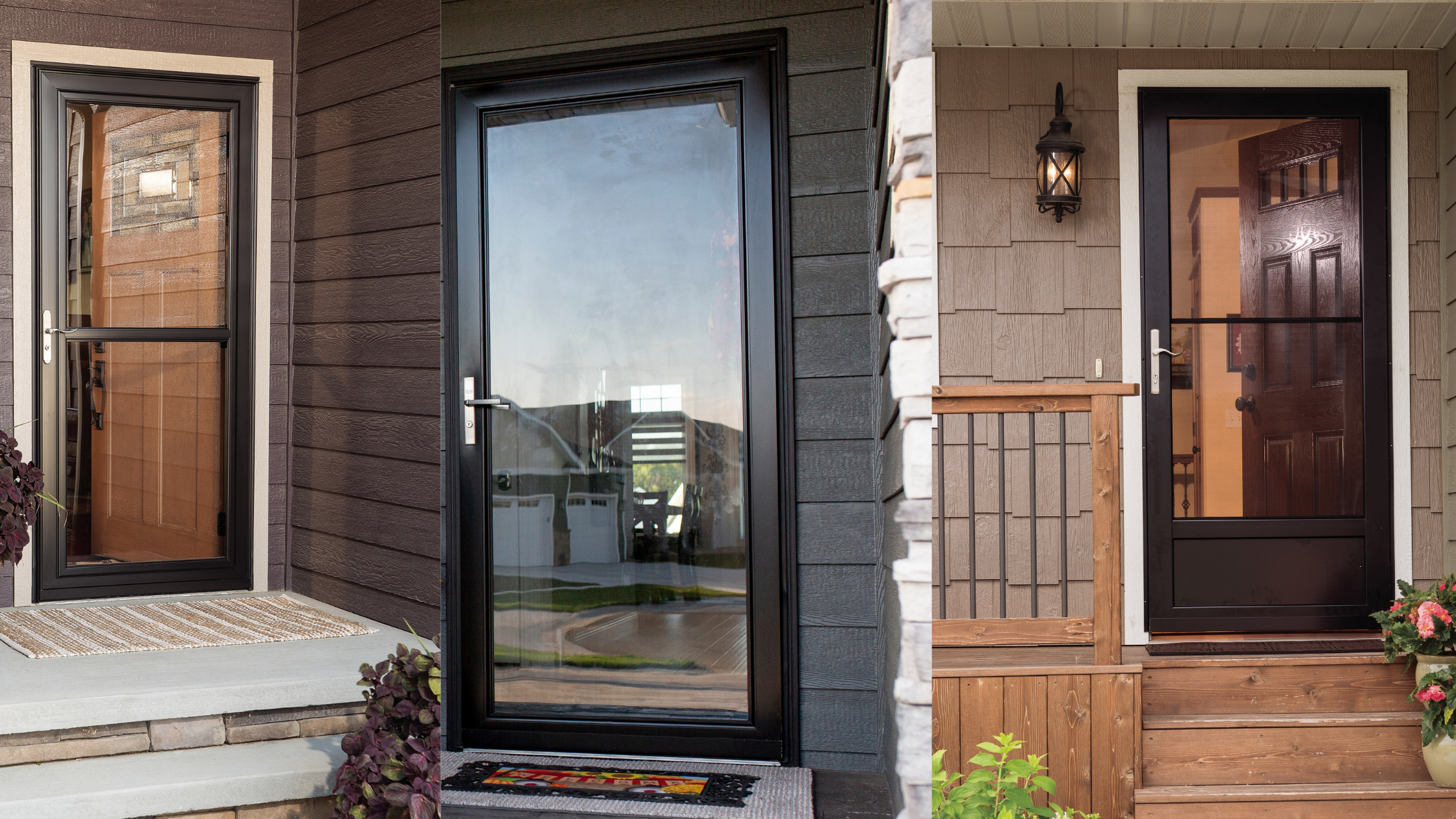 Protect your family, make your home more energy efficient, let in light, and enjoy the breeze with a black LARSON storm door.
We also have added black options to many of our other products. Black is a color option when ordering LARSON Scenix porch windows, retractable screens, pet-friendly storm doors and many other storm door models.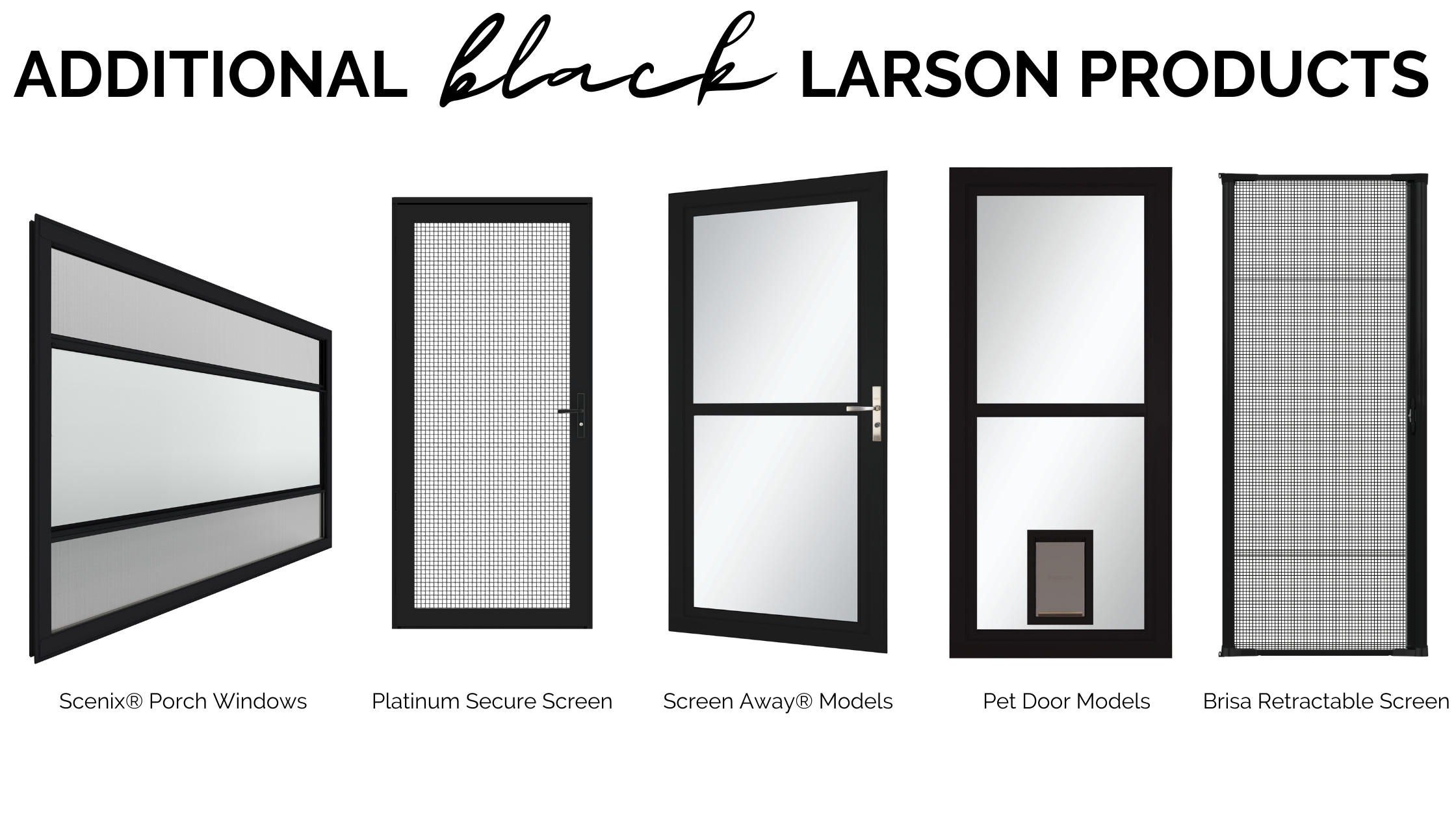 *LARSON products that are available in black may need to be special ordered. Please contact your local dealer to inquire.