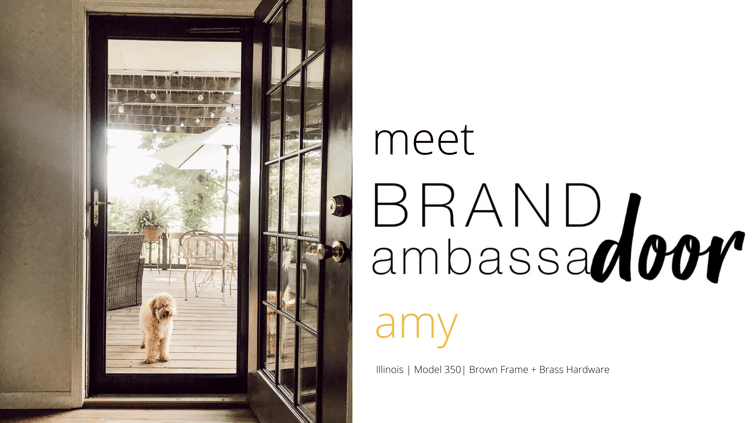 At LARSON, we believe in the sanctity of home. We are recognized for door, window and screen products that transform ordinary openings into extraordinary places. Don't take our word for it, meet our Brand Ambassadoor,
Amy from Illinois
.
---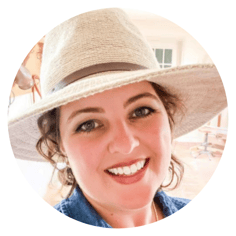 FRENCH-INSPIRED PATIO MAKEOVER
We've been working on a French-inspired patio makeover. Since we live in the country, one necessary update was to add a storm door. A few of our must-haves were: energy efficiency, enhanced curb appeal, and easy installation.

I visited our local lumber store, R.P. Lumber, which is a LARSON dealer, and discovered that their doors are available in many different styles and colors. Their doors also are known to be energy efficient with easy installation - double win!

The sales manager inquired about our existing door and discussed measurements and styles with me. Since our main door is a standard 6-panel steel outswing door, I was drawn to LARSON's brown full-view door. We had just installed a steel pergola which was more bronze in person so I felt like the brown storm door would complement it the best and tie in our other outdoor accents.

The sales manager assured me that the full-view option would allow for maximum natural light, but still be energy efficient. I also liked that it came with an interchangeable screen for seasonal ventilation.
My husband installed the storm door over the weekend and in no time, we were able to enjoy the benefits.

Not only has the storm door already proven to be energy efficient (we had temps drop below freezing again a few days ago), I love the natural light that it lets in...AND it is atheistically pleasing.
This LARSON storm door truly met all of our must-haves and more! Our dog, Mingo, loves being able to see outside now and the storm door also has a deadbolt lock feature which was a welcomed addition to enhance security.
Living in the county, a storm door was necessary to allow us to have additional air flow while keeping pests out. I'm so glad we decided to go with LARSON. Installation was fairly simple and I know this storm door is built to last.
ADDING ANOTHER STORM DOOR
Sometimes the smallest transformation can have the biggest impact.

This is our first full year in our new (to us) home. All winter I dreamed of having breakfast on our patio and spending warm evenings outside. Our goal for this summer was to update our outdoor spaces (on a budget) so we could enjoy them as a family. That didn't mean spending thousands of dollars, but getting creative and putting in hard work to make small, noticeable changes to improve the exterior of our home.
We started with staining our deck and pergola (see initial makeover here). The transformation was amazing! After replacing our broken storm door on the other side of our home though (here), I knew what a difference a full-view LARSON door would make here as well.
Our existing doogie door was broken and it definitely wasn't energy efficient. Overall, it was a bit of an eyesore.
BEFORE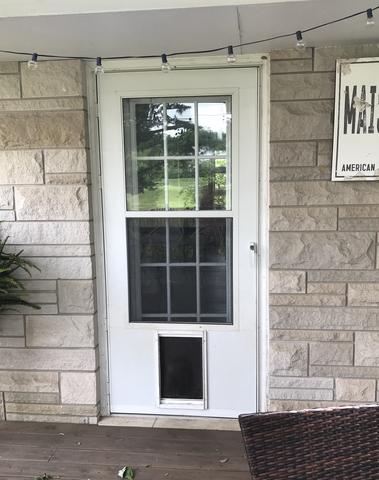 I knew replacing this storm door would make a big impact. We had such a positive experience with our local lumber store, R.P. Lumber, with ordering our first LARSON door, we decided to order the exact same one for this space too. As with the first, we knew it would be energy efficient with easy installation.
Once we got the old storm door off, we painted the existing door dark to match the new LARSON full-view storm door. It was such an improvement already!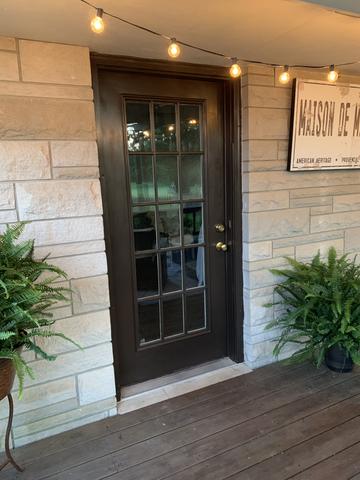 One of the best things about the LARSON storm door is the EasyHang® installation. It is faster and easier than traditional methods and offers a no-cut system with mounting rail extenders for an exact fit every time. We needed a right mount vs. left for this door, but LARSON makes that easy as well with their REVERSA-HINGE for right or left mounts.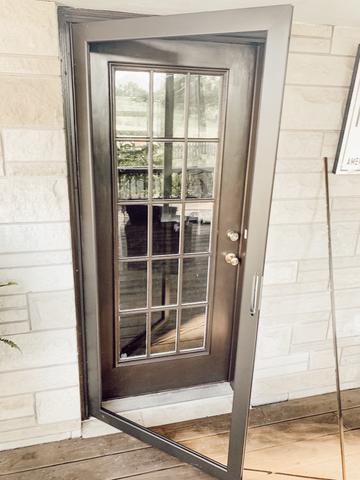 Living in the county, a storm door was necessary to allow us to have additional air flow while keeping pests outside. We couldn't be happier with this LARSON storm door!
AFTER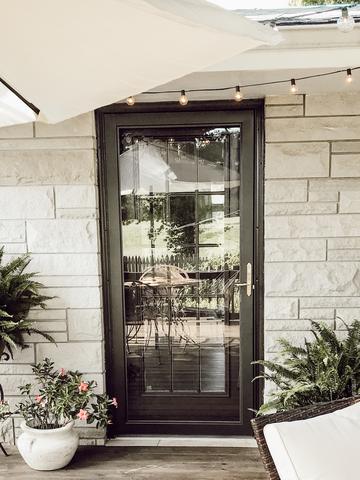 I shared all about the LARSON storm door benefits here. I have to share a side-by-side before/after too. Can you believe a new storm door could make such a difference?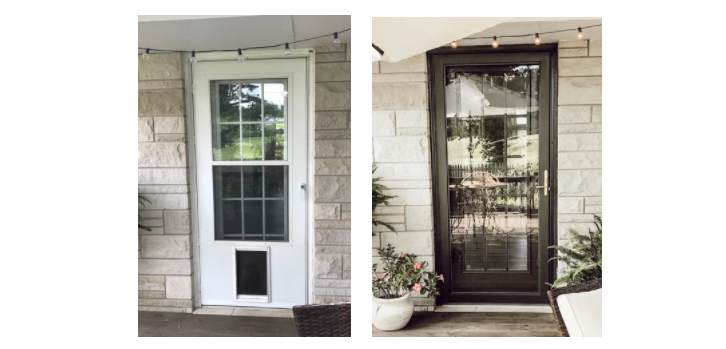 We have Olde English Babydoll Southdown sheep coming to our farm next week and I know we will be entertaining in this space more than ever with friends and family coming to visit. Many have never seen our home and I'm so glad were were able to partner with LARSON to transform this rear entry. We absolutely love this full-view storm door!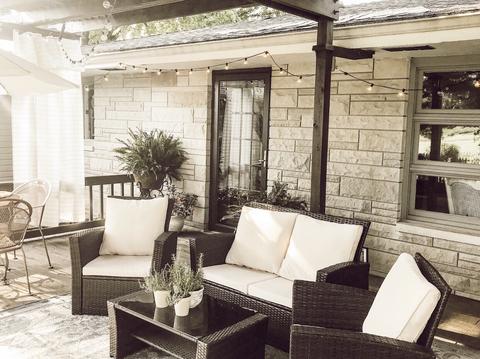 Want to become a LARSON Brand Ambassadoor?
The above content was provided by Amy in exchange for LARSON product. Please note, our partnerships are only open to creators based in the US.