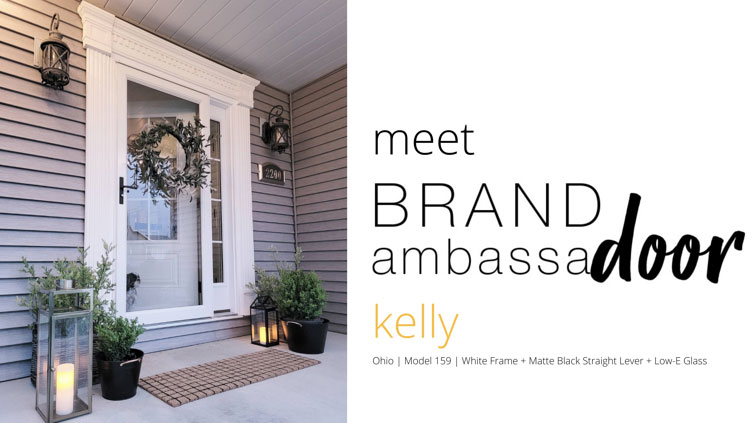 At LARSON, we believe in the sanctity of home. We are recognized for door, window and screen products that transform ordinary openings into extraordinary places. Don't take our word for it, meet our Brand Ambassadoor,
Kelly
from Ohio.
---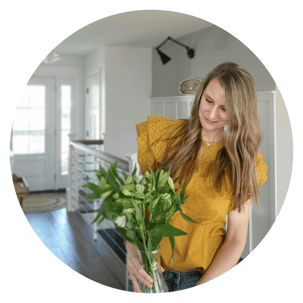 Let's talk about doors. Storm doors to be more precise.
Storm doors add curb appeal, make your home more energy efficient, and my most important feature they…

LET THE LIGHT SHINE IN!
Our home went through a major home remodel last summer. We decided to move the basement open entry, tore down walls, removed a few kitchen cabinets and a bulkhead that was the world's largest (or at least that is what I was told by my contractor), changed flooring, closets, and lighting.
To say the least, a lot changed in our little abode.

It was a mess for a few months (yes, even the fridge and stove had new homes in the tore up family room). But, we could see the light. It was a welcomed light of a more cohesive and flowing design.
Part of the new floor plan was to shift the front exterior entry door to accommodate the basements new home in the entryway. We swapped out the old exterior door placement with the side lite being located to the opposite side for the new exterior door. This would allow for a much more natural door swing without bumping into the new coat closet.

INSERT OUR NEW DILEMMA…
The storm door. Our old LARSON storm door was somewhere between 15 to 20 years old, and still going strong. It was in almost perfect condition. The main obstacle with the old storm door was, it was installed to fit our exterior door and old entry. So, with that being said, it left a small gap at the bottom corner from the old door trimmings.

HELLO NEW CURB APPEAL!
We 100 percent knew that we would replace the old with a new LARSON storm door. After researching the many styles they offer (even pet friendly ones), we chose the 159 with Hidden Closer. The new storm door is a dream!

So, let me tell you a little installation. It was a breeze! There was no cutting needed. None! The instructions were clear, precise, and easy to read and understand. Not to mention the installation photographs were so helpful! The hardware was also neatly organized, marked, and packaged. Like I said earlier, the craftsmanship is top notch in this consumer's opinion! You can tell LARSON takes great pride in every aspect from design to manufacturing to packaging!

I am super excited about the Low-E glass! From the reduction in energy costs of our cold snowy winters to the hot muggy Midwest summers, I know we will be wrapped tight in energy efficiency! Plus, it reduces the amount of UV light entering the home and therefore protects the homes interior from fading! The hidden closer gives the door a clean, sleek look without causing any pinch points for adults (yes adults) or children to get their little fingers into!

I must admit, that our new LARSON storm door is a perfect fit for our home and lifestyle! Now, I am off to admire all the sunlight shining in!
Want to become a LARSON Brand Ambassadoor?
The above content was provided by Kelly in exchange for LARSON product. Please note, our partnerships are only open to creators based in the US.