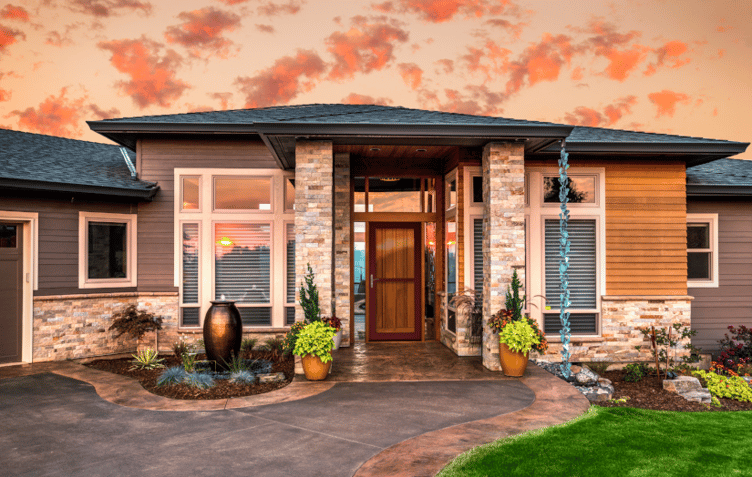 Most homeowners buy a storm door for one purpose – to protect their main entry. However, at Larson Manufacturing we believe that people should be able to get more out of a door than just the basics. You would be surprised at how many problems you can solve with a new storm door, aside from merely protecting your home against the weather. If you're looking to discover your door's full potential, you're in the right place.
Whatever your concerns are for your home, a Larson Storm Door could be the answer to satisfying any number of them – without having to invest in an arsenal of products.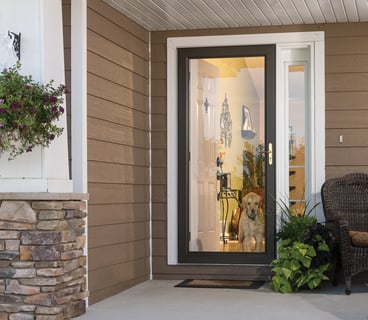 In addition to protecting your main entry from the weather, your storm door has the potential to provide a plethora of useful functions:
Increasing curb appeal
Letting natural light into your home
Providing hands-free entry
Keeping out drafts
Adding increased home security
Providing an entry for your pets
Saving on your energy bill
Letting in fresh air
Protecting against heavy use
Most importantly, finding the right functionality in a storm door should never come at the cost of aesthetic value. We know how important it is to find the right look for your home, which is why we make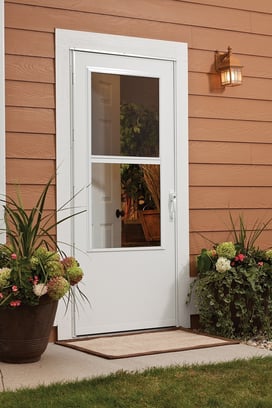 sure you can get as many features as possible out of your door without having to sacrifice the beauty and sophistication your house deserves.
No matter what your needs are, the ideal product is out there waiting to be found. Whether you're looking for ventilation, natural light, durability, increased protection for your house, or any and all of these things, finding the perfect combination of features doesn't have to be difficult. That's why we've created an infographic that makes choosing the right door a piece of cake.
Featuring 12 different products and features, our "Choosing Your Door" infographic provides a personalized approach to shopping for a new storm door. We'll match you with a product based solely on your needs, so you can find the perfect combination of features in no time. To find the door that best suits you, try it out for yourself by downloading the infographic here. Forget about the painstaking process of comparing countless options, and let the ideal product choose you.