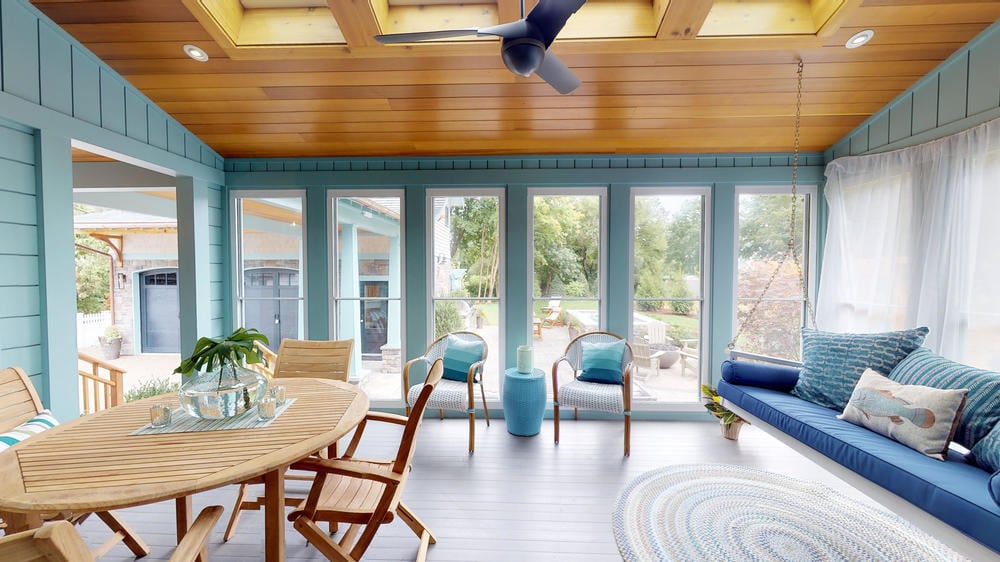 Energy efficiency is something we are all expected to know and pay attention to, but what does it really all entail? Most expert's will get really technical and scientific, but personally all I want are the facts and why it matters to me.
In the storm door business you may not think that we put a lot of thought into energy efficiency. In reality every new innovation we make is designed to be more efficient in all ways including saving our customers money and their energy.
We want everyone that uses and supports our products are able to feel good that they trust in us. We also just want our storm products to be better for the world. Let me get you the low down on having high energy efficiency.
Keep it Inside
My mother used to always say, "You're letting all the air out." She would be referring to us kids going in and out of the house at all times of the day. What my mother wasn't paying attention to were the drafts and energy we were loosing out our windows and front door.
LARSON has Low-E coating for the glass that is made for energy efficiency. It can be ordered with many storm door models, but is perfect for our storm window products. This coating is nearly invisible, yet it protects the home form losing its heat in the winter and cool air in the summer. It works for the season that it is found in.
Unplug
Keeping appliances and chargers plugged in all day is not good for the product or the energy bill. Try unplugging your things when you are no longer using them. Their life may be elongated in the process which is a plus on your stuff as it is your wallet. It is something that seems really small and you may not even notice the money you really save because it will only matter in the long run. However, you will notice your things will work better right away.
Stay dedicated to doing it. Just because you may not see the bill getting lower or any actual differences it does not mean that there are none. Stick to it!
Let the Light In
We have all heard of this one before, but it is still as relevant as ever. When you are no longer in a room turn off the lights. If you have a lot of natural lighting in your room try opting for only using the light given by the outside. By letting the light shine in you may even begin to see your mood get better.
If you are looking for a natural lighting option in your three season porch. Check out our Scenix Windows that are made custom sized for what ever your home needs. These are retractable screen windows that create a sophistication in every home.
Smartphones
A few tips for your smart phone: #1 Do not plug it in and let it charge overnight. This is very bad for your phone, but also bad for your energy usage if you are trying to reserve it.
Phones and devices are very expensive and we all want them to last the longest they can. By not charging them all night and being conscious to only charge them when they need it will help them last longer. It is also a smart tip to not let your phone's battery get lower than 20%. This is for the battery health of the phone.
Turn all devices and TVs off when not in use. This is good for energy efficiency and the device. We all need breathers every once in a while.
And that is energy efficiency in a nutshell. If you enjoyed this blog and enjoy our content make sure to subscribe. You can also follow us @larsondoors on Instagram, Facebook, Twitter and Pinterest.