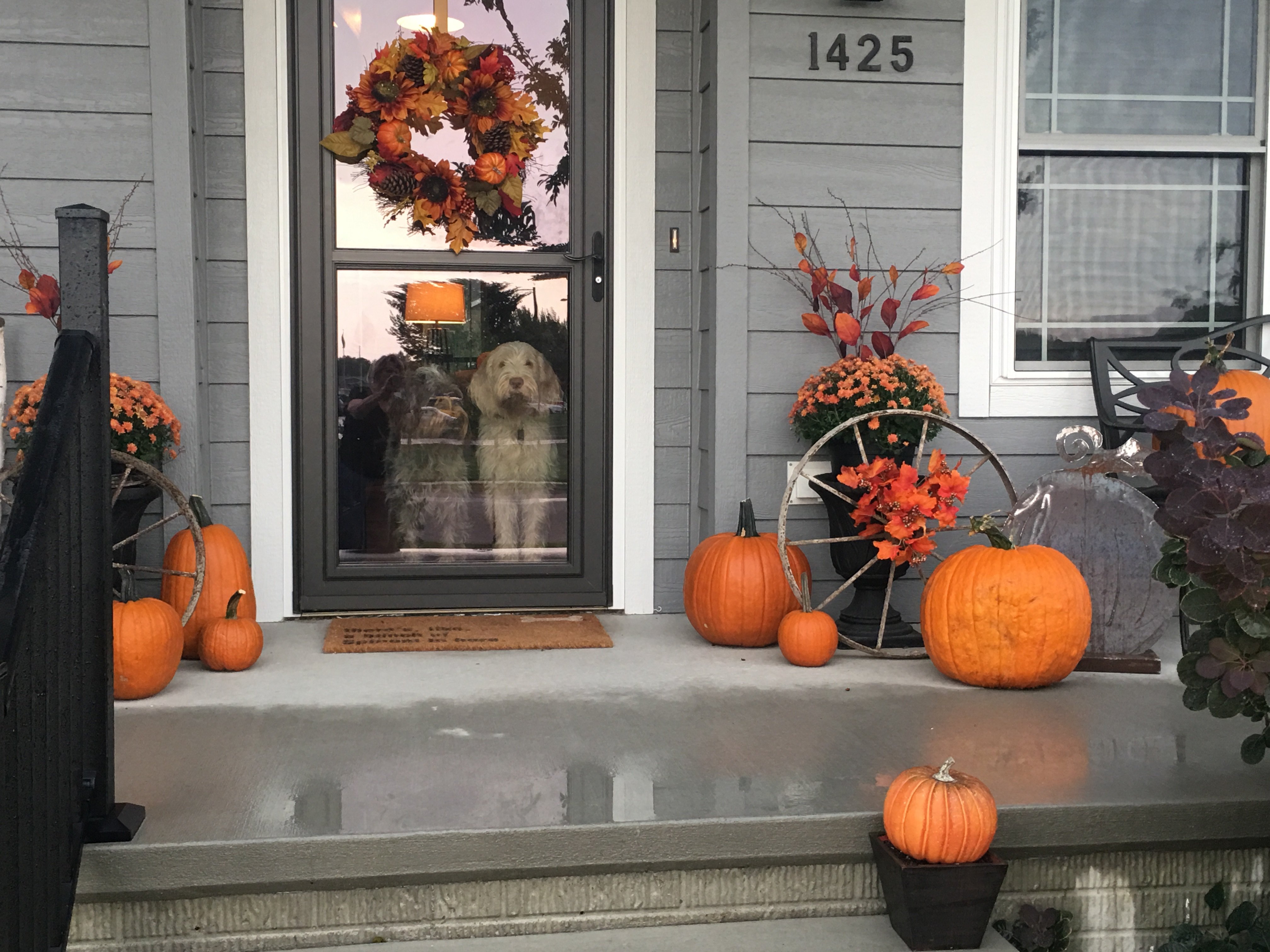 Autumn is one of our favorite seasons! With cooler temps and nature's kaleidoscope of colors on full display, we rounded up our favorite trends of the season. From your front door to your back porch, and everywhere in between, we have the inspiration you need for Fall.

We've scoured our favorite Instagram accounts to bring you some of our favorite decor trends.
1. Add a few Halloween elements to your entryway to give it a little hocus pocus.
2. Cozy Up Your Porch with Corn Stalks, Mums, and Buffalo Plaid (oh my!)
3. For a showstopping focal point, present a profusion of flowers in a pumpkin. (We can't wait to use this as a Thanksgiving centerpiece!)
4. Add a little magic to your entryway.
6. Put your Christmas tree to use a little earlier in the year to create a Fall focal point in your living room.
7. Transform your porch to an Autumn oasis.
8. Entertain outside with cozy throws and pillows. Fire tables are a great way to prepare for chilly nights.
9. Welcome your guests in style.
10. Prepare a Halloween/Fall outdoor display that your whole neighborhood will enjoy!
11. Create a unique centerpiece.
12. Pumpkins and stairs are one of our favorite pairs.
13. Enhance your space with seasonal wooden signs.
14. Dress your table for any Fall occassion.