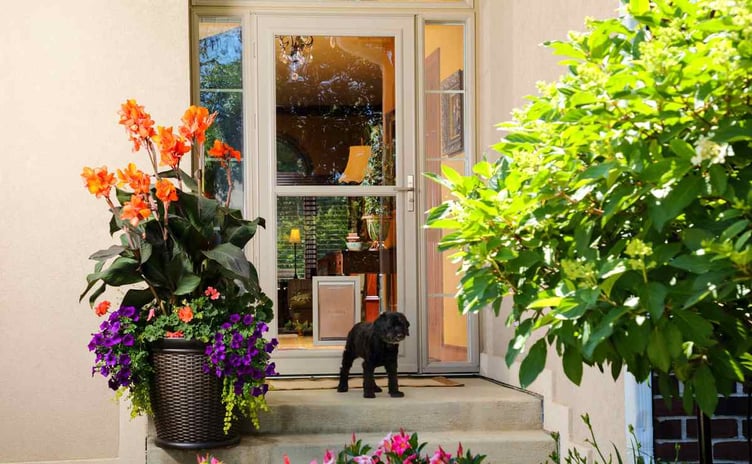 Because you share your heart and your home with your dog, invite him to expand his independence and enjoy the ease of entering and exiting your home with a LARSON storm door with PetSafe pet flap. Not only do these doors add beauty and curb appeal to your front door, but they make your life and your pet's a bit easier. Relax! We'll let your pet out.
Imagine this… Each day your dog wakes you up before the crack of dawn eager to go outside to relieve himself. You stumble to the light switch, make your way to the door, wait for Fido to do his business and let him back inside. Now you're wide awake wishing your pup would have let you sleep 15 minutes longer.
Stop planning around potty breaks or feeling guilty for leaving your four-legged family member home alone. LARSON has a wide variety of pet-friendly storm doors that allow your dog to enter and exit your home on their own. Check out some recent reviews of our pet-friendly storm doors below.
---
"My new LARSON storm door with built-in pet door has been a life-changer for our family! Our two Vizslas are so happy and content now that they can let themselves in and out of the house, as desired. At the same time, the rest of us can relax and spend less time catering to their schedules. It's heavenly."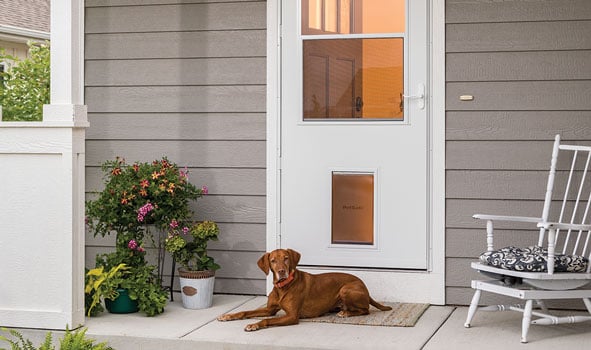 ---
"It was 1,2,3 easy to install - 1 woman, 2 men, and 3 dogs assisted in the installation. Dogs were particularly interested in the operation of the pet door. 100% satisfied."
---
"I am very pleased that the door is made in America. It is well-built. We have three dogs and have been researching storm doors with a built in doggy door. Our 85 pound pit bull/boxer fits through it with room to spare and all three of our dogs quickly figured out how to use it, having never used one in the past. The door has been installed for less than 24 hours and already has saved us at least 10 trips to let the dogs out. Who let the dogs out? LARSON did."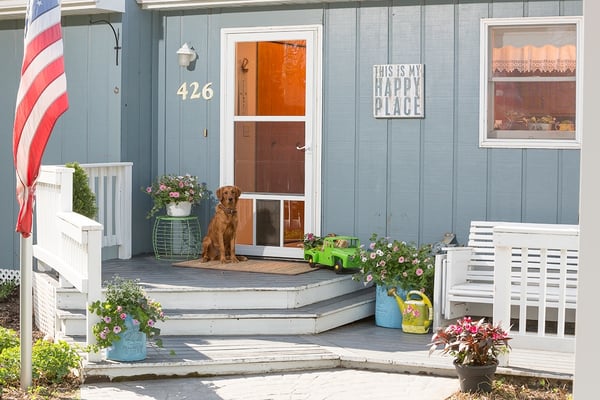 ---
"HOUSTON! We had a big problem. We have three dogs who constantly want out. Our backyard is large and fenced, but our dogs are all different sizes. We picked the extra large 'doggie door'. This door has been a LIFESAVER! We no longer have flies and insects flying around the door opening. Our utility bill has declined due to escaping AC/Heat. It's a well-made door and we are VERY pleased!"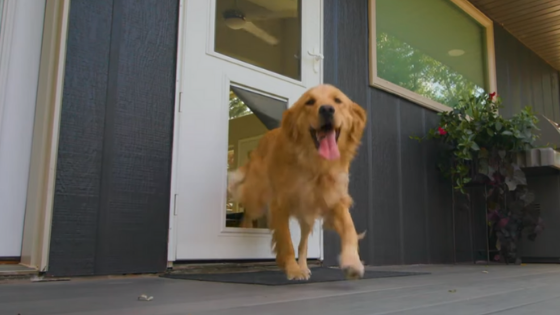 ---
"We wish we had done this four months ago. The storm door with a pet door was just what we needed! My wife and I are extremely happy with the door and I guarantee our two dogs are too."