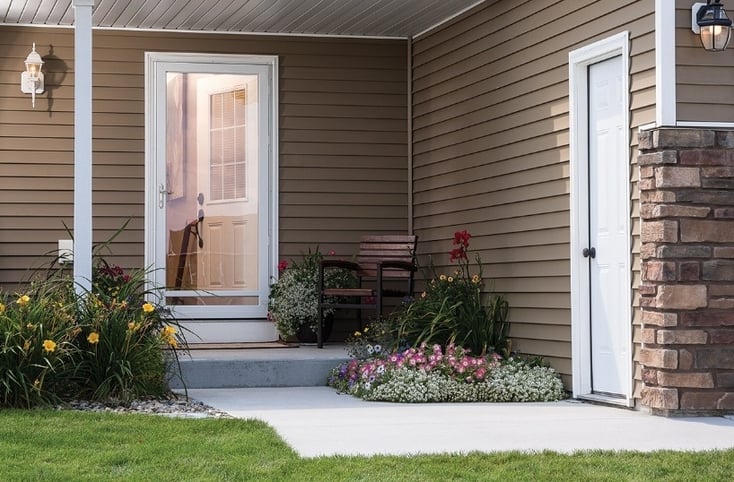 Don't know where to start in your search for a new storm door? It's easy. Start by measuring your opening and then browse based on that information to find the best storm door for your opening. We'll take you through the steps to get your opening properly measured for a gorgeous new front door.
Measuring your opening size is easy and straight-forward. To start, make sure that you have a mounting surface that is at least one inch wide by one inch deep with a ninety degree angle. Then, check to ensure that your surround is flush. These steps will be key in ensuring a smooth storm door installation.
Take the measurements of your opening. For the width, measure from left to right inside the brickmold where the storm door mounting rails will be installed. Measure in three places, top, middle and bottom. Provide the narrowest of these measurements.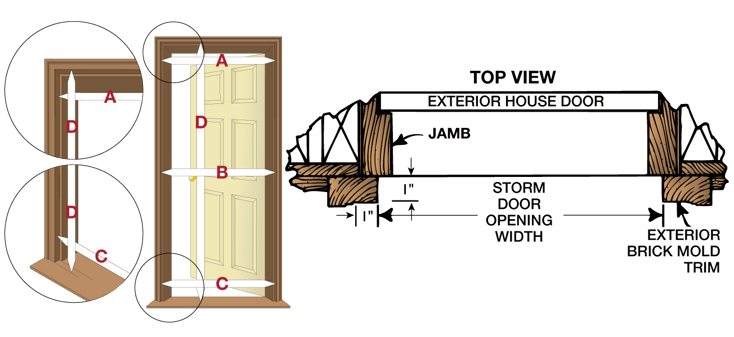 For the height, measure from the bottom threshold where the door will sit to the top of the opening. There may be some large or more ornate entry handles on your prime door that could interfere with your storm door's handle. In that case, you might hinge your door on the opposite side or modify your opening toward the street to ensure clearance.
Be sure to take your measurements with you to your retailer or find a Larson dealer near you. If they don't have your size in stock, don't be afraid to ask for options in custom sizes.