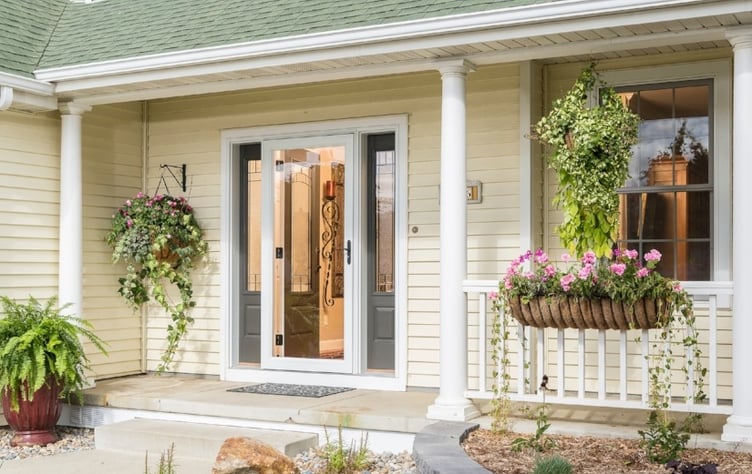 Thinking about adding a storm door to your front entry? They provide many benefits, in addition to the beauty they bring to the exterior and interior of your home. A storm door helps to protect your front door, extending its longevity while keeping unwanted bugs out and letting the sunshine in. Homeowners with storm doors also enjoy added security and energy efficiency in their homes. But is installing a storm door something that can be done by the average homeowner?

The answer to that question is yes! Our e-book on gives you the know-how to get the job done right. Whether you've already purchased your storm door and are looking for a how-to on installing it yourself, or you're considering getting a storm door and are wondering what installing the door yourself entails, our e-book has all the information you're seeking.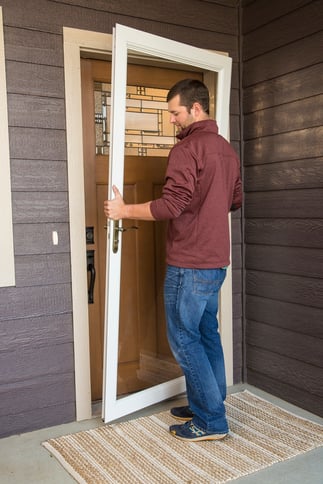 This downloadable guide covers everything you need to learn how to install a storm door. From the necessary tools to complete the installation to a breakdown of the parts of your storm door and step-by-step instructions, you'll have the knowledge you need to accomplish the task. We walk you through each step, including:
Setting the placeholder screw for the hinge rail
Attaching the hinge rail to the storm door
Installing the door extender and sweep
Attaching the storm door to the door frame
Installing the drip cap
Installing the latch rail
With our guide, hanging your storm door is a simple, straightforward process that can be done in about 60 minutes. Tips like installing the door extender before hanging the door and ensuring there is enough clearance before securing the drip cap make certain you won't be wasting time fixing preventable mistakes. Detailed, illustrated instructions make hanging your storm door a breeze. Everything you need is included.
Download our e-book for free and get the instructions at your fingertips. We made this how-to guide printable so you can print it out and have it on hand when installing your storm door. Print it out and get started today!