National Margarita Day is February 22nd! With Spring officially on the way, a Scenix porch is the perfect place to enjoy a Mocktail Margarita.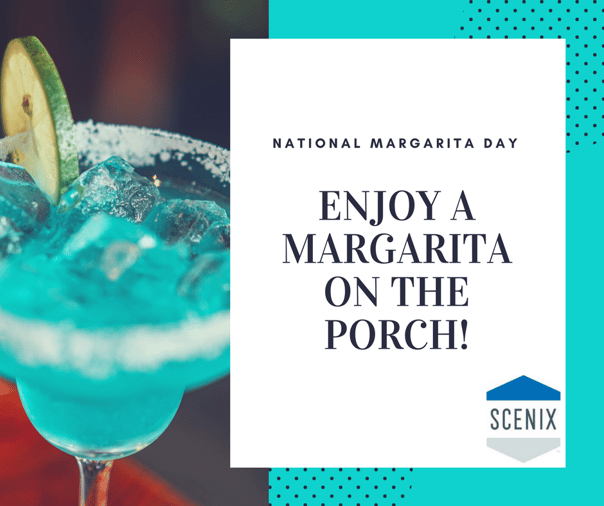 Whether you're hosting a backyard barbeque, bridal shower, birthday party, or holiday
soirée, a Scenix Porch Mocktail Margarita is the perfect signature drink! Kick back and enjoy the expansive views from your Scenix porch, free of pests and inclement weather.
Scenix Porch Mocktail Margarita Recipe
- 1/2 cup limeaide
- 1/4 cup lemon flavoried Dasani Sparkling Water
- 1/4 cup lime flavored Dasani Sparkling Water
- 1/4 cup orange juice
- ice
- Optional: Salt & Lime to garnish
Pour limeaide, lemon and lime sparkling water and orange juice into a pitcher. Mix. Rim glass with salt if desired by turning glass upside down and dipping it into water then salt. Fill the galss 2/3 full with ice, then pour the mocktail margarita mix over the top. Garnish with lime.