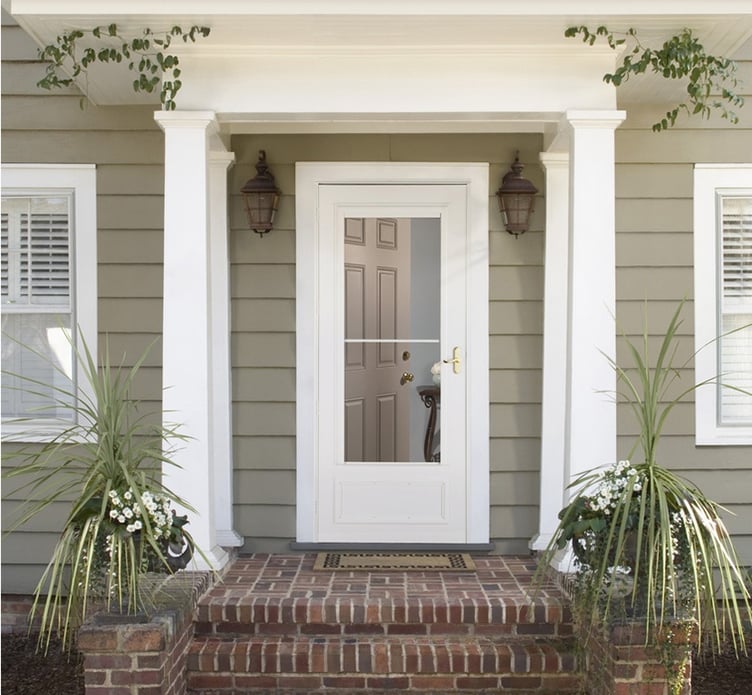 Retractable Screen Away® Storm Doors are our most popular doors, so we get a lot of questions asked about them. Read on to see our most popular questions and answers from our product specialists these Larson Storm Doors.
Q: What is a retractable Screen Away® door and why are they so great?
A: The Screen Away® storm door is essentially like having a screen door when you want a breeze and a storm door when you want to block out the elements. The retractable screen design converts your storm door to a screen door instantly and discreetly rolls up and hides when not in use.
Q:How can I adjust my Screen Away® screen so that it doesn't blow out or push out on the sides?
A: The retractable screens are designed to blow out in heavy winds or when pushed on to prevent damage to the screen. To reset the screen into the sides, slowly lower the glass all the way to the bottom. Then raise the glass all the way to the top. Slowly lower the glass again, and the screen should be reset.
Q: Why does the glass panel on my door drop a bit when I release it?
A: When not locked into place, it is normal for the top glass panel to drop 1–3 inches. If the sash consistently drops more than 3 inches, there may be an issue with the screen tension. Contact our customer care department for assistance.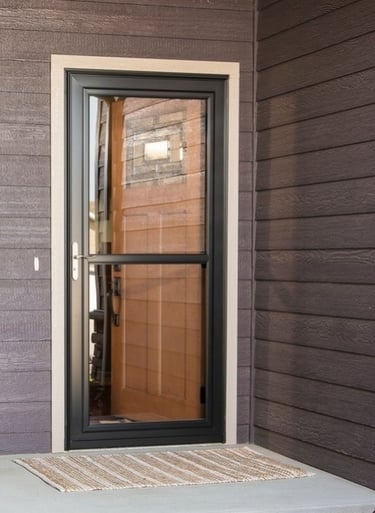 Q: What if my glass on my door will not stay up at the top?
A: First, verify the black shipping clip has been removed from the screen cover. Then, ensure the latch mechanism is engaged. Many Screen Away® doors have a latch built into the top of the bottom glass panel, located in the middle of the door.


Other doors have a latch built into the handle at the top of the top operating glass panel. This handle needs to be installed during the door installation.
Q: What should I do if the screen will not retract?
A: The screen balance mechanism may need to be reset. Lower the glass panel about half way. Open the door, and place a hand on each side of the screen material-one inside and one outside of the door. Pull down on the screen about six inches and then release it. The screen should snap up, resetting the tension of the rolling mechanism.
The screen roll may have come out of its brackets. Remove the cover that is over the screen roll. The screen cassette should be seated in a bracket on each end. Adjust the screen if needed.
A thread from the fray on the edge of the screen could be caught in the screen roll. Remove the cover that is over the screen roll. Do not remove the screen from the door or the spring tension will be lost. Carefully cut the caught thread off of the screen roll. Replace the screen cover.