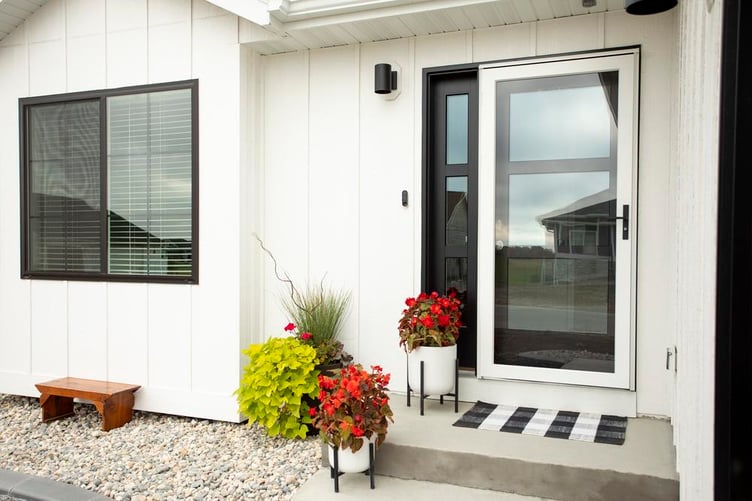 It's a new year and we're excited to show you our newest, most innovative door yet!
Meet the Platinum Collection
The Platinum Collection from LARSON® is the ultimate in storm door technology with all the features you've come to love, plus a sleeker profile, enhanced security and effortless installation. And did we mention, curb appeal?
Protect your home, family and belongings, starting at your front door. Our Platinum Security Collection provides peace of mind. Plus, it's our easiest door to install! Whether you are an experienced DIYer or a new homeowner, this door can be installed with ease. Check out how easy it is to install below.
---
Wow, is that a bat? Believe it or not, we took a bat, knife and crow bar to the Platinum Secure Screen to show you it's strength.
Woven with stainless steel, The Dominator™ screen has the strength of more than 1,000 lbs/inch.
---
You have to see it to believe it! We tried our best to break in through the Platinum Secure Glass. See how our glass stayed in place.
Laminated security glass keeps intruders out and ​shields against blunt or sharp objects, without compromising your view.
---
The other bells and whistles:
The vault-like, multi-point locking system secures the door in three places, providing peace of mind. This pre-assembled door with maintenance-free aluminum frame and triple weatherstrip seals out harsh weather.