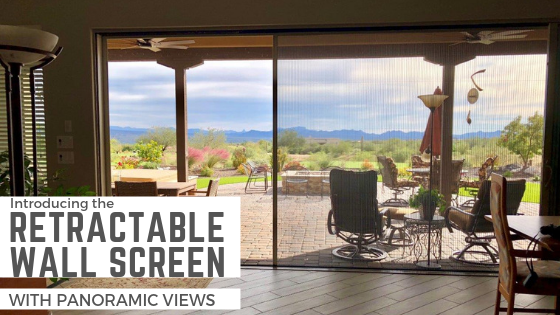 We are proud to unveil our newest innovation, the LARSON Retractable Wall Screen with panoramic views.
Let fresh air into your home and keep the bugs out with our biggest screen yet - the LARSON Retractable Wall Screen.
The large-opening screen is the ideal solution for today's ever-popular bi-folding, lift-n-slide, and other large opening doors and windows. Available in four frame colors, this screen features an attractive pleated fabric look. It can be opened or closed with the gentle touch of a finger and is pre-assembled for fast and easy installation.
The
Retractable Wall Screen
features one large panel of fabric and the screen opens at either end and can be moved and positioned as desired. It is available in sizes up to 14.75 feet wide x 9.75 feet tall, to cover large openings. Our double-panel screen fits openings up to 26 feet wide.