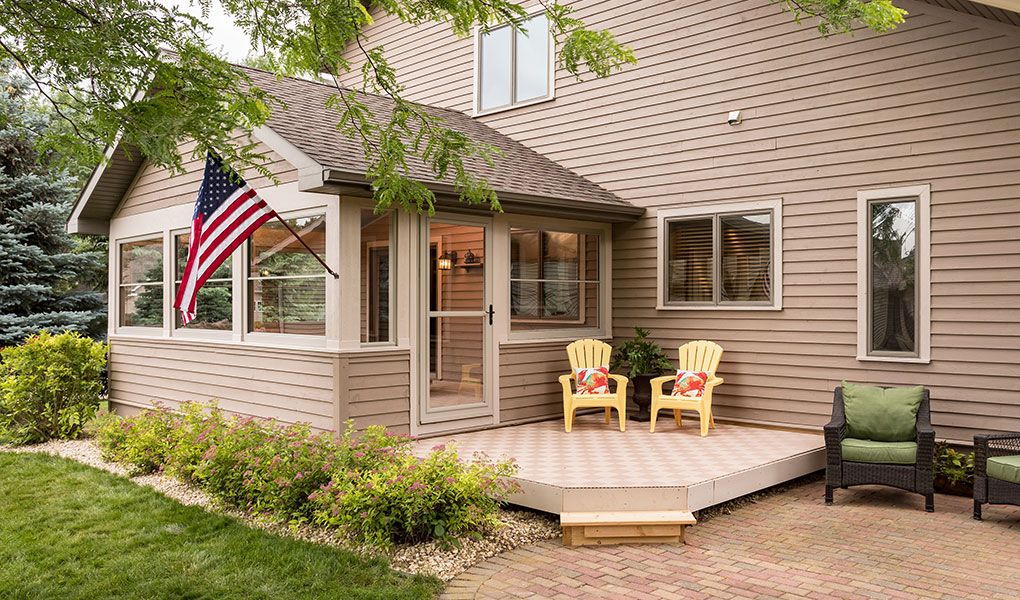 A Scenix porch is a great way to enjoy more time in the great outdoors. If you crave more time to breathe in the fresh air and take in the backyard views without worrying about nasty bugs and weather, Scenix may be just what you need.
Scenix porch windows with retractable screens make it easy to stretch out the seasons and add value to your home by creating a unique outdoor living space the whole family will enjoy.
Here are three easy steps to help you get started with the planning process.
First, determine the scope of your project. Scenix is ideal for screen window replacement, enclosing an open deck or for new construction. Start with a floor plan of your porch or patio and imagine the possibilities. Simply visualize your dream porch and sketch it out.

Then, determine your desired number of windows and the sizes of each. Scenix windows come in a wide range of standard and custom sizes, ranging up to 6' tall x 8' wide. Sharpen your pencil and make your wish list.
To make it easy, download a planning worksheet here.
Next, be sure to think through how you want to use your porch and consider any additional construction work needed to build out your porch and/or frame up the project. Think through any additional products or supplies that you're going to need so that you're prepared for the next step.
Last, but not least, be sure to discuss your plans with your spouse and other family members get everyone onboard with your vision and plan. If all is a go, your Scenix plotting phase is complete!
Now just savor the anticipation and get ready to prep your porch!