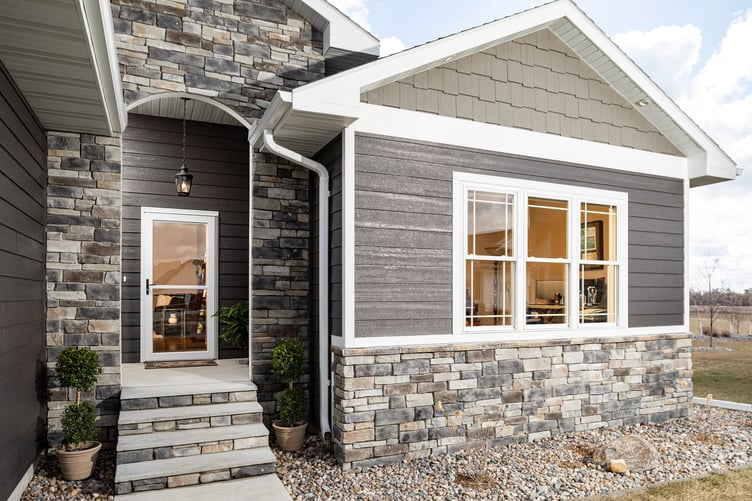 Say hello to the industry's FIRST fullview storm door with a hidden closer and Click&Hold™ technology. The Platinum Collection features a built-in closer and may look like any other fullview storm door, but it's not. It's the most innovative storm door we offer.
Innovation is built into this storm door. The professional grade closer has been tested to perform in any given climate. This is no ordinary closer--this closer is designed for windiest conditions & can handle 5x more force than traditional closers. The built-in closer design puts the closer out of sight, enhancing the inside-out view.

"With our hidden closer, it's going to be a door that you're going to have a cleaner look from the inside out," June Eng, Larson Manufacturing's Director of Marketing said. "It's going to be much easier and much quicker to install and you're going to find that it's got a heavier, sturdier operation."
Platinum storm doors also feature a Click&Hold™ design that holds the storm door open with an audible catch & release, ensuring the door will be held place securely until pulled shut.
Not only is this our most innovative door, but it's the industry's easiest storm door installation system.
These premier doors feature a vault-like multi-point locking system and our thickest, maintenance-free aluminum frame and overlapping edge with dual weatherstrip for our tightest seal.
These doors are left or right hinged and you choose your QuickFit™ handle set to complete your look (sold separately). The clean, modern frame comes in five colors: white linen, black, graphite, pebblestone or woodland.
Choose from four Platinum models:
Interchangeable Full Glass (IFG):

Flood your home with light through unobstructed full glass. Remove the full glass seasonally and replace with the full screen to let fresh air into your home (screen included).
Retractable Screen (RS):

We invented Screen Away® technology. The built-in screen makes it easy to welcome in the breeze and stays hidden in the top cassette when not in use.
Secure Screen (SCR):

The steel screen mesh is the toughest screen on the market, keeping your views intact while protecting you from unwanted guests.
Secure Glass (SG):

Laminated security glass keeps intruders out and shields against blunt or sharp objects, without compromising your view.