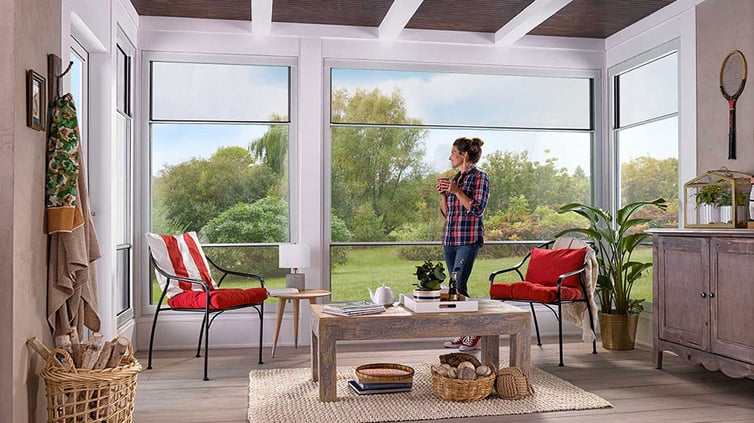 Child window safety is no accident. The Angel Ventlock® is a window opening control device that prevents the window from fully opening, preventing anything larger than 4 inches from coming through the Scenix™ porch window opening.
Angel Ventlocks were developed to limit window opening to 4 inches, so children under 5 cannot operate the window easily and cannot fit through the opening and fall out.
When purchasing Scenix porch windows with retractable screens, you have the option of adding Angel Ventlocks in our factory, before delivery. If you did not select this option, you can add them post-installation.
All Scenix windows now come with a prefabricated Angel Ventlock slot, covered with a cap. Simply pop out the precut Angel Ventlock cap and insert the Angel Ventlock (purchase by calling our customer care team).
To operate, depress the opening indicators to open the window fully. When the bottom sash has been closed, the Angel Ventlocks automatically reengage, only allowing for a 4 inch opening until depressing the lock again.
*Optional Angel Ventlock Window Operating Control Devices help prevent accidental falls by children and may be required by local building codes. Tested to meet ASTM F2090 2008/2010. If your Scenix window was manufactured prior to Spring 2020, please contact our customer care team for additional assistance as this may not be an option.