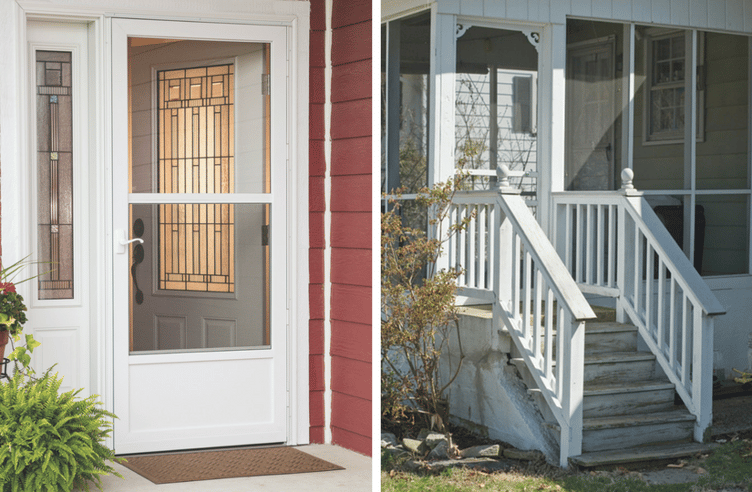 Screen door and storm door have long been used interchangeably when talking about your home, but there is a definite difference between screen doors and storm doors. We're here to break down the difference for you.
Screen doors are exactly as the name says: a door with a screen. While the frame can be made of a variety of materials, the most common types have wooden frames and very few components. They provide protection from pests and bugs while letting in air continuously.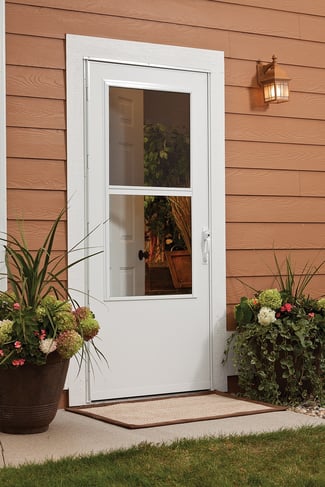 Storm doors have a few more parts and pieces to them with the major difference being the glass panel.
The glass panel comes in various sizes depending on the storm door view type. The design allows for fresh air on-demand so home owners can let in the fresh air when they want it and close it when the elements don't allow for fresh air. Additionally, the glass keeps elements like rain and wind out.
Most
storm doors feature a latching or locking handle set that offer enhanced security. The most innovative storm doors include features that enhance everyday life such as retractable Screen Away, KeepSafe glass, hidden closers, and more.
While both screen and storm doors provide protection, it's clear the levels of protection are very different. We suggest taking your climate into consideration when purchasing.