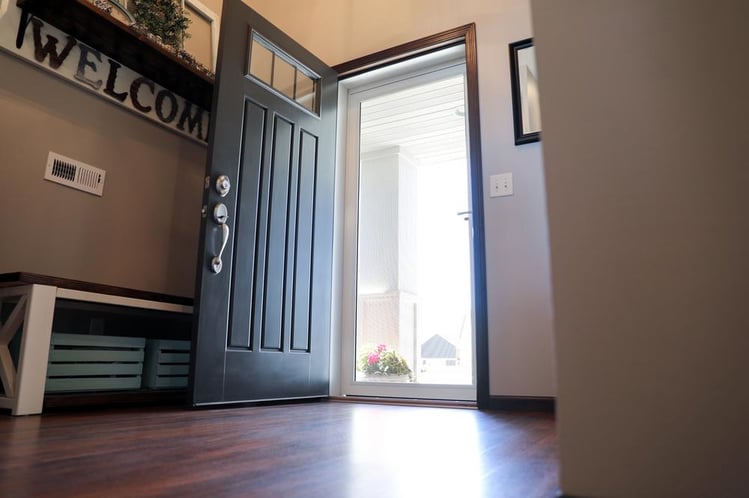 Protecting your home has never been easier. Protect your entry from unfavorable weather and your family from unwanted intruders. The Larson Platinum Collection enhances curb appeal and peace of mind.
The Platinum collection includes four storm door models that all have their own unique benefits. All are modern, sleek and secure. They all include a hidden closer, QuickFit Handle hardware (sold separately), three-point locking system and pre-assembled frame make the Platinum Collection unique. They also come in five new color offerings that will give your home all of the cozy feelings.
Additionally, the new pre-assembled frame cuts the installation time down to 10 minutes.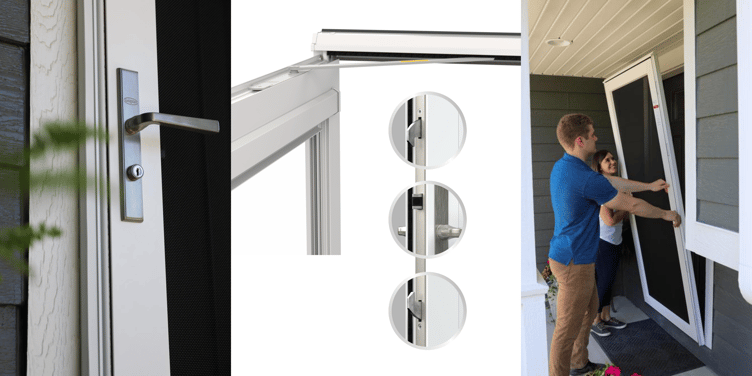 ---
The Platinum Collection by LARSON
Platinum Secure Screen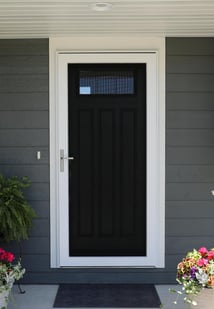 The Platinum Secure Screen features .032 wire diameter stainless steel.
It has the strength of more than 1,000 lbs/inch and includes a Break-In Protection warranty. Don't believe me? We did a hit test. See for yourself just exactly how tough this screen door is.
Even though this door is tough, it still has the upscale design that the rest of the collection has. Not only do you get security, but all your neighbors will be envious of your curb appeal.
---
Platinum Secure Glass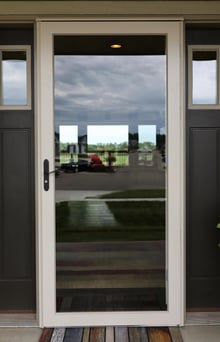 Our twin sister to the Platinum Secure Screen is the
Platinum Secure Glass
. This storm door is made with two pieces of glass. Similar to laminated glass on your car windshield, the glass will stay in place if hit to keep intruders out. This door also includes the Break-In Protection warranty.
Full glass security doors are not new to LARSON, but the Platinum Secure Glass is the strongest and
most secure Fullview
yet. Forget unsightly bars, this door is sleek and modern but has all the security features you have come to expect.
---
Platinum Interchangeable Full Glass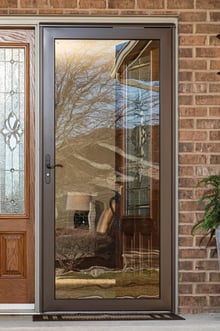 Flood your home with light. The Platinum Interchangeable Full Glass door features a hidden closer, easy install, three-point locking system and new modern design.
This door comes with both a full glass panel and a full screen. Seasonally,
switch them out
as you please. The change is as simple as removing the retainer strips and swapping the glass for screen or vice versa.
---
Platinum Retractable Screen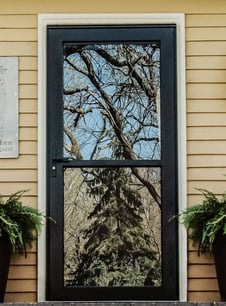 The
Platinum Retractable Screen
features our patented Screen Away
®
retractable screen technology. The screen is hidden in a top cassette and is only visible when you want to use it.
This is the only door in this collection with multiple panes of glass and with a mullion bar in the middle of the door. If you are looking for accessibility to a screen year round without taking the glass out and putting it back in, this is the door for you.
---