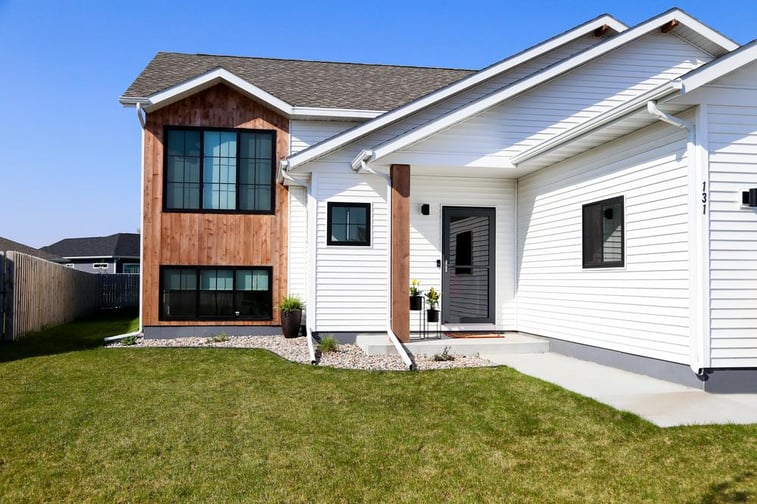 LARSON prides itself on storm door innovation. The latest storm doors feature modern designs that are built to accommodate and enhance your daily home life and protect your family.
Finding the perfect storm door to match your family's use is simple when broken down. Let's break down the newest innovations in storm doors.

The hidden closer is one of our newest product features. It works without you even seeing it! They are located inside the top of your door; the only piece you see is the metal bar that connects the door to the frame, when the door is open. These closers can be adjusted for speed reasons. You no longer have those bulky cylinder pump closers on your door at the bottom and the top. Just one mechanism located where you cannot see and cannot get in the way of anything else. This closer still allows you to keep the door open when you want with the hold open clip located inside the frame.
Dominator™ Security
We have reinvented the security storm door category. We currently offer a Dominator™ Secure Screen and a Dominator™ Secure Glass. Our Secure Screen is woven with .032 stainless steel. It is able to withstand more than 1,000 lbs/in of force. The heavy-duty screen is the ultimate protection for the outside of your home.
Another security option is the Secure Glass door. This door features a laminated glass panel that adds security to your door without compromising your view.
Our EasyHang Installation System launched a decade ago and revolutionized the industry at the time. We've done it again. Enter Platinum - the next generation - a surface mount door system that installs in minutes, not hours!
Customization
Many storm door models allow you to choose a QuickFit™ handle (sold separately). Choose from ten different styles. We have straight and curved in many different finishes.
Multi-Point Lock
The multi-point lock secures Platinum doors in three places. Hooks at the top and bottom of the door frame combine with the live bolt to secure into the door jamb. A two-step process is required to lock and unlock the door, making it child-safe. This lock adds protection that no one can see from the outside.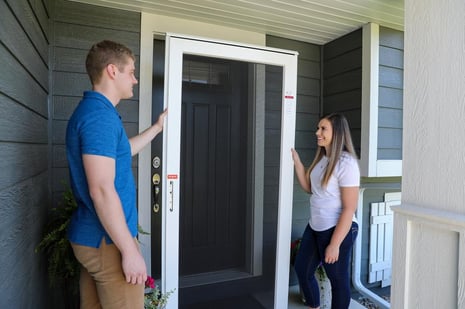 Security and design are more important than ever and LARSON is ready to meet the demands of our customers. Find your perfect storm door below.