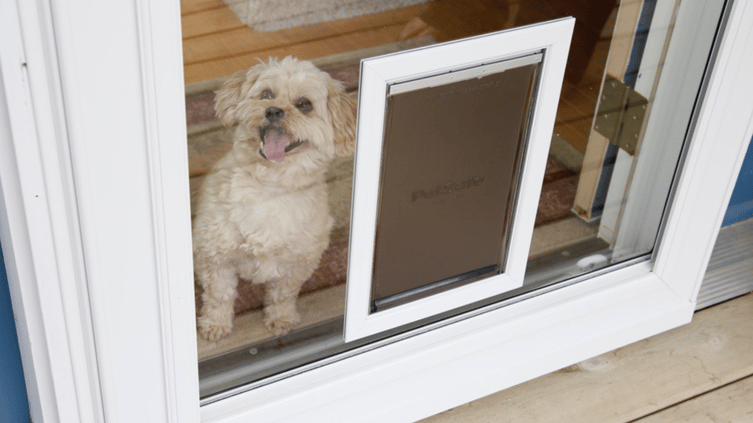 Installing a Pet Friendly storm door is an easy project to help make you and your pet's life easier. Be sure you're prepared with everything you need to ensure you find the right Pet Friendly storm door for you and you're furry friend.

Read on to find the Do's and Don'ts of purchasing a storm door with a pet door.
Do: Understand How Big Your Pet Is
Don't forget to measure your pet and to know what size the pet door you are buying is. While pet doors often have a weight accommodation included on the package, it doesn't account for all types of pets. Some breeds are known to have wider shoulders that may make using the pet door tricky, despite having met the weight limit. Measure your pet's height and width to ensure that they will fit in the door before you buy it.
Don't: Add a Pet Door after Purchase
Many people buy a storm door and add a pet door to it after the fact. We strongly advise against this as it voids your warranty in many cases. Investing in a storm door with a doggie door will save you the hassle of cutting your door and installing a dog door, and will also ensure your warranty. A pet door added to a storm door can sometimes lack curb appeal and can have leaks. Our doors that are made with pet doors have already been tested and designed to fix those problems.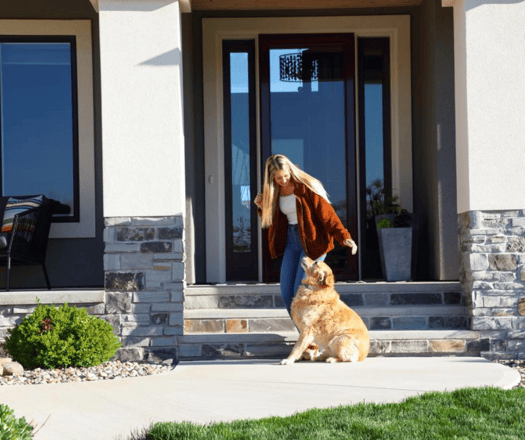 Do: Know Your Pet's Likes
Understand your pet's likes and triggers. While this may seem silly, it is very helpful when selecting a door. If your dog barks at every person who walks by, a full glass pet door might not be the best fit. You may prefer a standard storm door with built-in pet door that prevents your dog from seeing every single squirrel that goes into your yard. Yet, if you find your dog loving life basking in the sun, a full glass door with a pet door would be a great fit for your home. The full glass screen door features a doggie door that lets your pet enjoy the view and the functionality of a pet door.
Don't: Assume Your Pet Will Know How To Use it
Having the ability to go in and out on their own isn't something your pet is used to. While some pets pick up using the storm door with a doggie door quickly, it may take your pet some time and training to learn how to use it. Positive reinforcement is a great way to train reluctant pets on how to use the door. As with all training, patience is the key.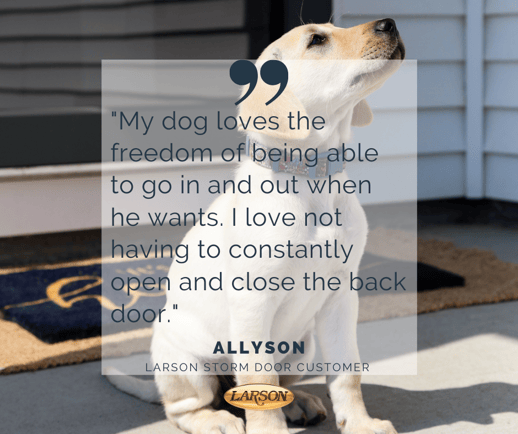 Do: Account for Your Pet's Age
Remember to account for your pet's age. While the standard size pet door might work for your dog today, be sure to do breed research to understand the potential size as your dog gets older. Some pets remain the same size, while other breeds are known to hit growth spurts with potential large and tall sizes. Fully understanding the size of your pet's breed will help you make the best choice when selecting the pet door.