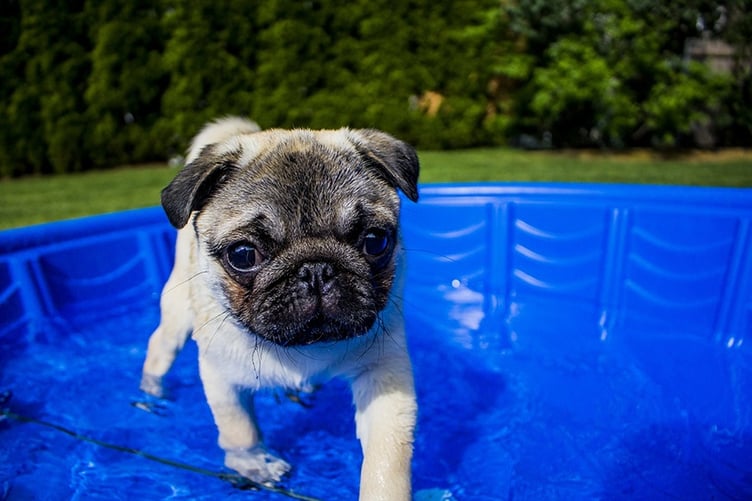 Is Fido is your best friend? Looking to add some creative and functional dog-friendly elements to upgrade your home? Would you prefer that it's doable in a weekend? Good news—you're in the right place. We have 7 DIY projects to inspire you!
Taking a look at your whole house and making it pet-friendly can be overwhelming, but it doesn't have to be. In many cases all it takes is a little creativity and determination to think outside the box and you can turn your home into a pet's paradise that you can enjoy, too!
We suggest starting with your home's front entry. You heard that right—upgrading to pet doors can make a world of difference. In many cases simply adding a storm door with built-in pet door can offer a huge improvement to your pet's life without forcing you to cut a whole in your door or house. Add even more curb appeal with a Petview door that let's you keep the gorgeous look for a fullview storm door and includes a pet door. Either door is sure to add a little pep in your pet's step, knowing he/she had the freedom to let themselves out.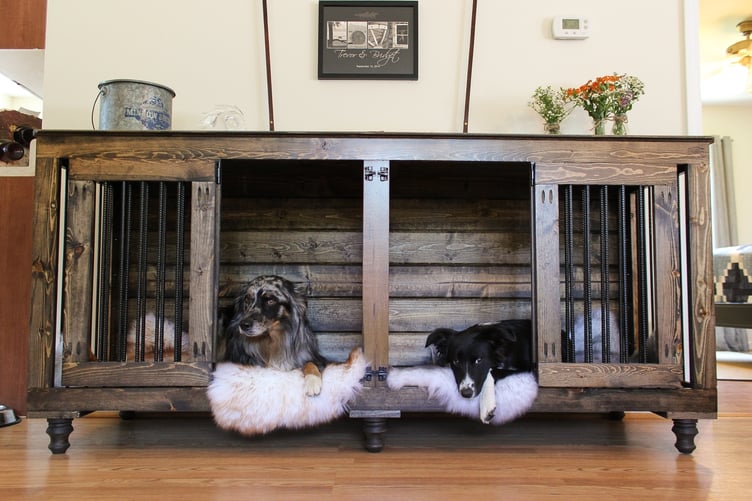 Photo courtesy of B & B Kustom Kennels
Take some inspiration from 7 creative bloggers and businesses who take making your home pet-friendly to the next level. They took their homes from BLAH to paw-some, and added some unique, but functional pieces to keep your dog and your family happy. The ideas and transformations are truly impressive.
B & B Kustom Kennels created a whole new crate look that ensures your dog's kennel will no longer be an eyesore. Their handy work has transformed the future of kennels into a functional furniture piece designed to match any room. This simple update made a huge impact!
Download your FREE Larson Dream Book Pet Edition for even more inspiration!