The first day of school means so much to parents and children alike. Make the most of your back to school photo!
The picture on the front porch.
Getting the kids to cooperate can be challenging enough, you shouldn't have to worry about making sure the front door is in order. Get a head start this year and create picture-perfect curb appeal.
Show us your back to school photo by tagging @larsondoors on social media.
*These pictures are for inspiration which is why you may notice they are all very obviously fake.*
1. Show your School Spirit
If your family bleeds school spirit this is the option for you. Imagine your pictures overflowing with pride for the school that your student attends. You can decorate it with subtle school colors or go all out with framed pictures of the mascot, foam fingers and school apparel. Make it fun! Your kids will be excited to get back to their school activities. Bonus, show off your spirit. Go Team!
2. Back to School Supplies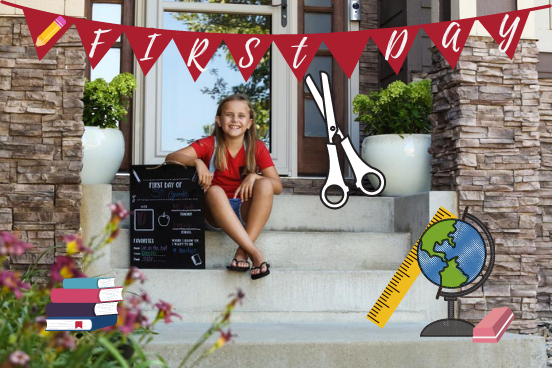 Grab your big pencils and erasers we are drawing up an entrance that only makes sense in August and September. Cute little signs that show a little personality of who your children are have become almost a norm in back to school photos. Go big - think back to school banners, giant school supplies next to your plants, themed wreaths.
3. Pumpkin Spice it Up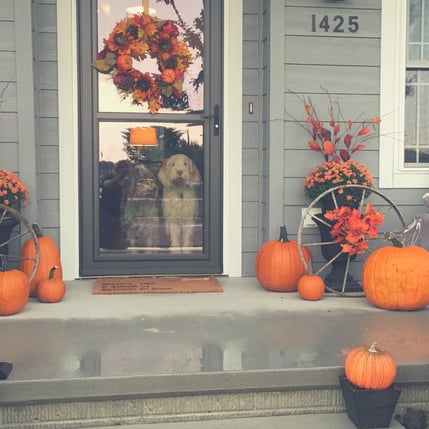 There is a long unanswered question that even the smartest brains in the world have yet to answer. "When is it acceptable to start decorating for fall?". I have even run into the conundrum where the beautiful fall colors are starting to call for me and I am faced with letting go of summer too fast. The truth is there really is no answer and you should be able to decorate your storm door however you want to. The first day of school does signal the beginnings of fall things like football, falling leaves and crisp weather. Decorate your front door with fall décor. Maybe it is just a few pieces here and there and not a whole faux pumpkin patch.
4. Have a Laugh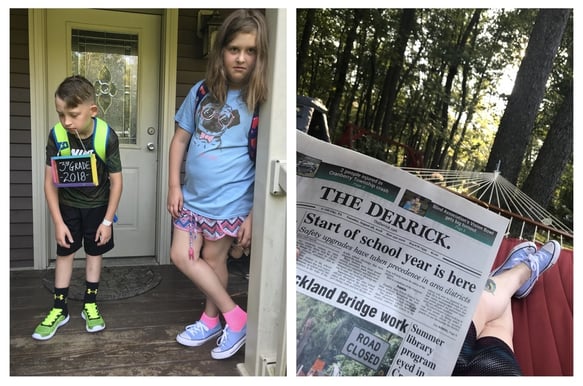 You have been with your children all summer and frankly you are really excited for them to go back. Use this opportunity to have a laugh and share how happy you are. Everyone knows you love your children, but they also know how tough and long the summer months can be. A sarcastic caption or goofy set up in front of the storm door can really affirm and help other moms not feel so bad about being excited that their kids are going back to school too.