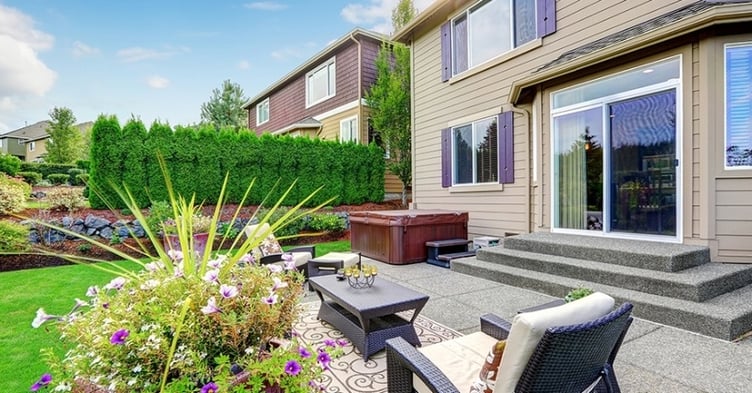 Summer is here and that means it's patio and deck season. Patio doors are the opening to home and backyard fun. Whether you're stepping out into a backyard BBQ or backyard baseball game, patio doors lead to life's greatest moments.
Before the heat of summer strikes, you should take a look at how that patio door of yours is performing. That door could be where your heat in the winter and cool air conditioning is escaping.
These sliding glass doors are great for going in and out, but they're also known to leak air, which can increase your energy bill AND make it harder to maintain a comfortable temperature in your home. Be on the lookout for visible light coming through the threshold of the door as it is a sure sign of leaky areas. Additionally, inspect the weatherstripping around the door to ensure it is fully intact and there's no visible damage. While these items and be quick signs of air leaking, how to solve the problem might seem daunting.
Perhaps the quickest and easiest way to fix the problem is to add a Patio Storm Door. With Patio Storm Doors, that fun can be functional and help save on energy. Adding a Patio Storm Door, you add an air space barrier that provides additional insulation against outside elements. The interlocking door panels are made of tempered glass and minimize air infiltration. The wrap around marine glazing and double weather stripping keeps all edges weather tight inside and out.
These doors come in two colors, white or brown, and in two sizes to cover most standard patio door sizes. Custom sizes are also available to meet your needs. Upgrade to Low-E glass for additional energy savings.