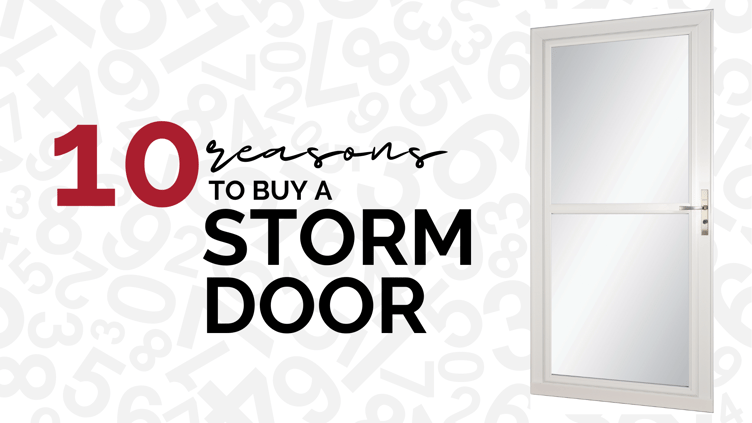 Now that you know what a storm door is, we'll show you all the ways storm doors improve your home.
Storm doors seal out bad weather, reduce outside noise, provide ventilation, add light to your home, keep bugs out, and add to your home's curb appeal. Our pet-friendly storm doors include a pet flap to give your four-legged family member more independence. Storm doors can be used on front doors, back doors and side doors.
1. Barrier
In a post-COVID world, we know the importance of keeping our distance from people outside of our bubble. A storm door provides a barrier between you and the outside world. You can see what is happening outside your door, while still being protected by a glass barrier.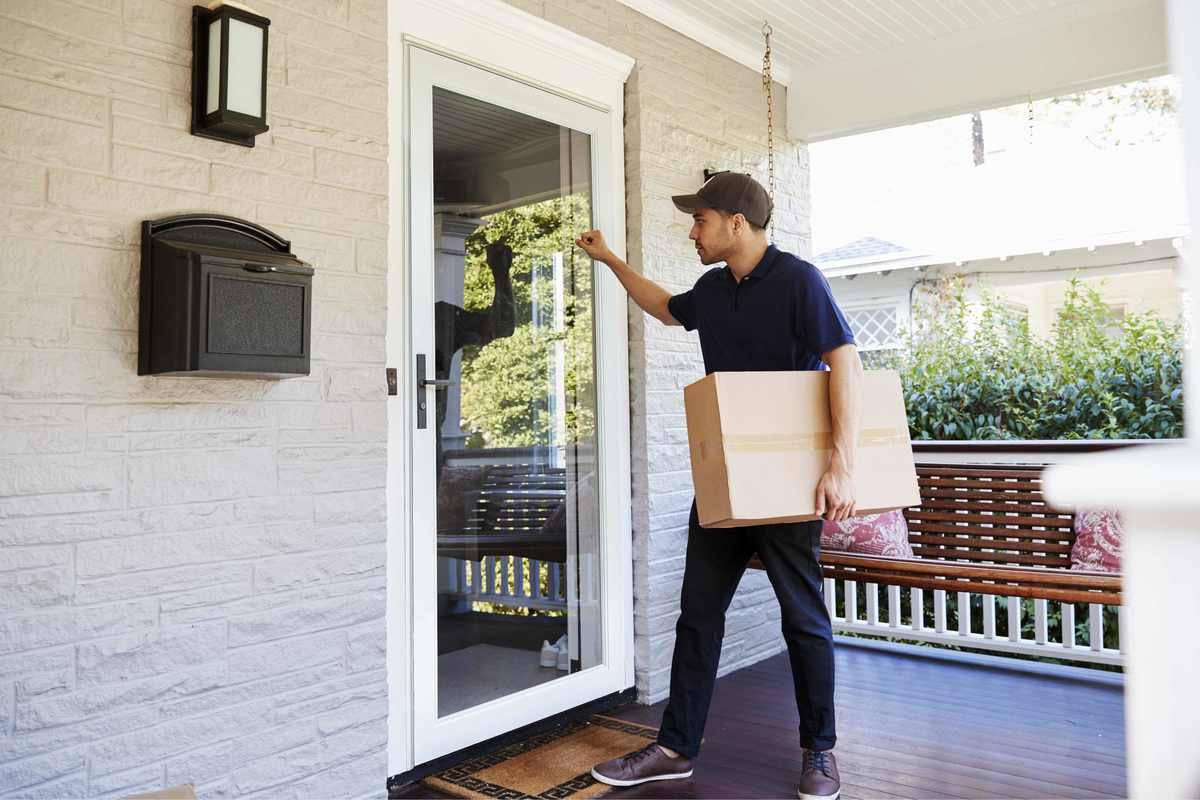 2. Light
Some homes are configured without many windows near the entrance. With a storm door, you can leave your prime door open and let natural light flood into your home. You'll feel connected to the outdoors throughout the year.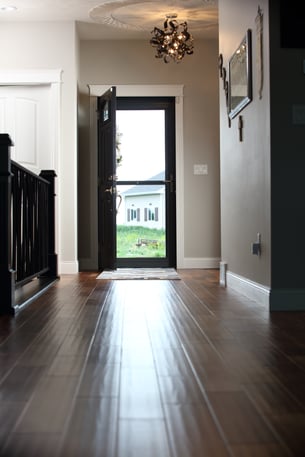 3. Fresh Air
Screen Away® storm doors from LARSON have become the number one choice for homeowners. The built-in screen makes it easy to welcome in the breeze and stays hidden in the top cassette when not in use.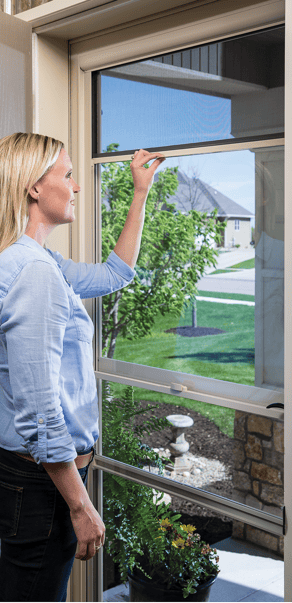 4. Security
LARSON storm doors are built to protect what matters most. Whether your looking for a sleek profile or a heavy duty steel security door, LARSON manufactures security doors with the safety of your family in mind.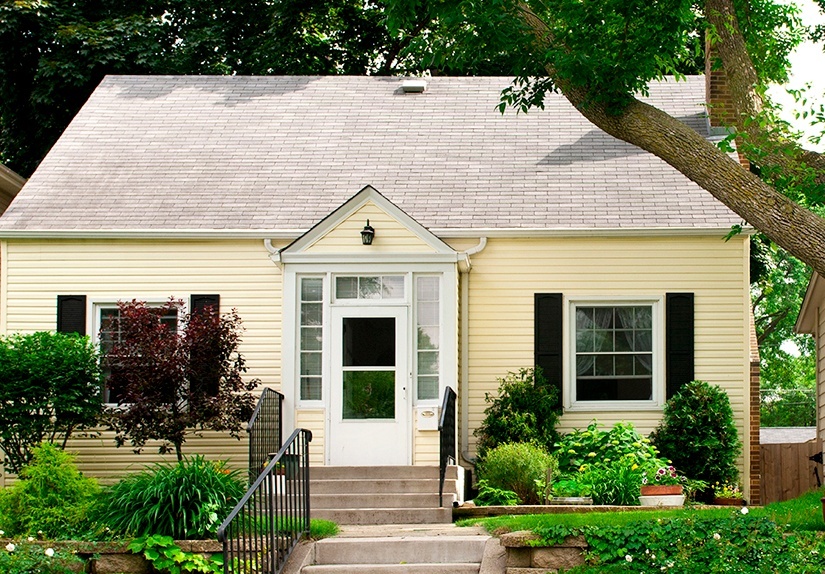 5. Weatherization
Your door says a lot about what you value. That's why Larson storm doors are built to protect what matters most. Protect your exterior door from bad weather, provide ventilation, and let in the light at the same time!
The thick frame and heavy-duty weatherstrip block out harsh weather and provide a tight seal to keep out drafts.

6. Add to your curb appeal!
LARSON storm doors often disappear into your entrance as we manufacture doors in many colors to complement your entrance. Plus, they hug your entrance like a picture frame.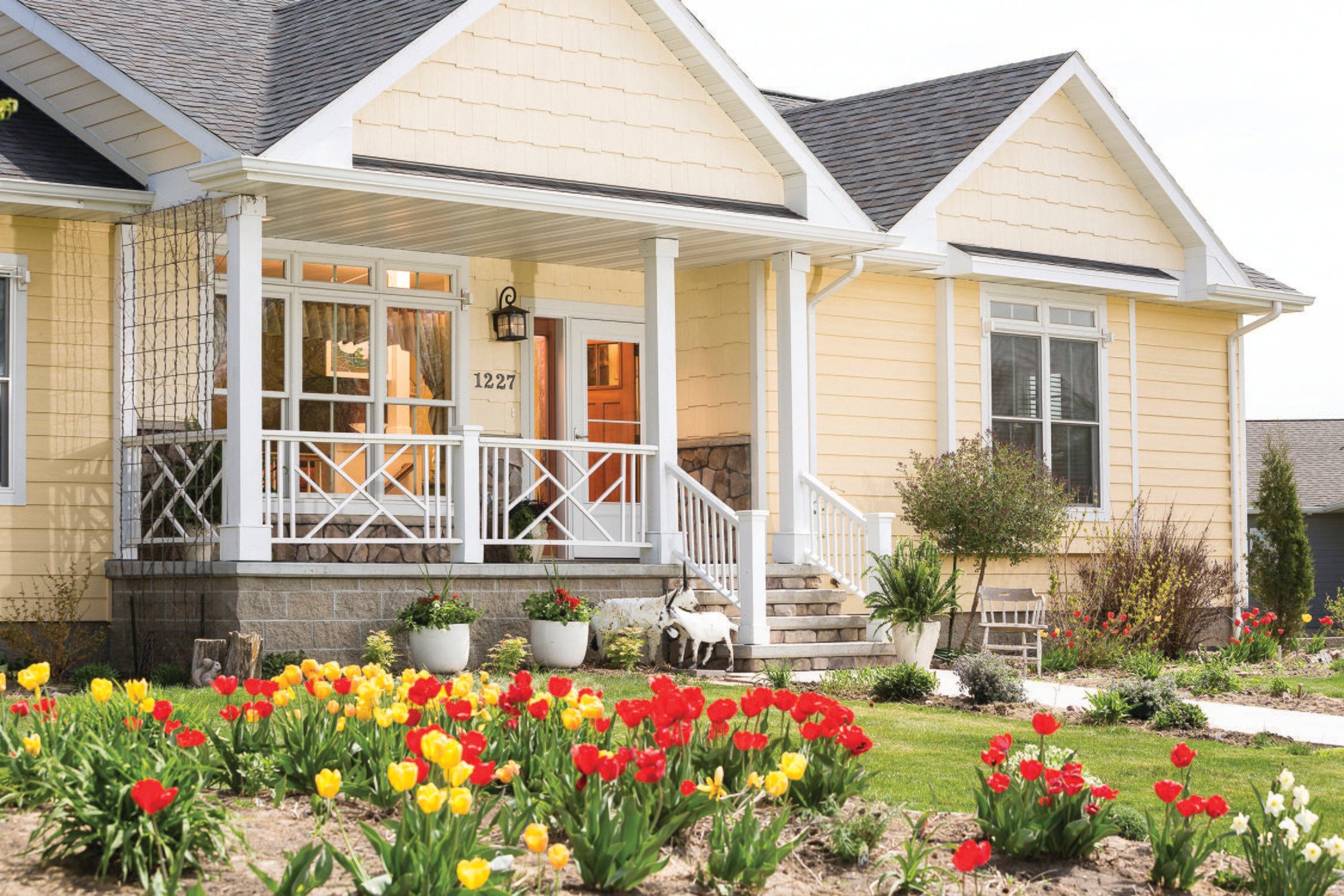 7. Energy Efficiency
Most of our storm doors can be ordered with Low-E glass to help improve your home's energy efficiency.
Low-E glass makes your home more comfortable in every season. The coating on the glass acts as an insulator in the winter. It prevents heat from escaping through the glass, to help keep your home more comfortable by reducing cold drafts. In the summer time, the Low-E coating is also key to keeping your home cool. This special glass helps block radiant heat and ultraviolet rays.

What does this all mean? It means reducing your home's energy use for heating and cooling, leading to lower energy bills each month. Low-E glass reflects heat out in the summer and keeps the warmth inside a building in the winter, leaving your home feeling more comfortable while saving energy. That's good for you and the environment!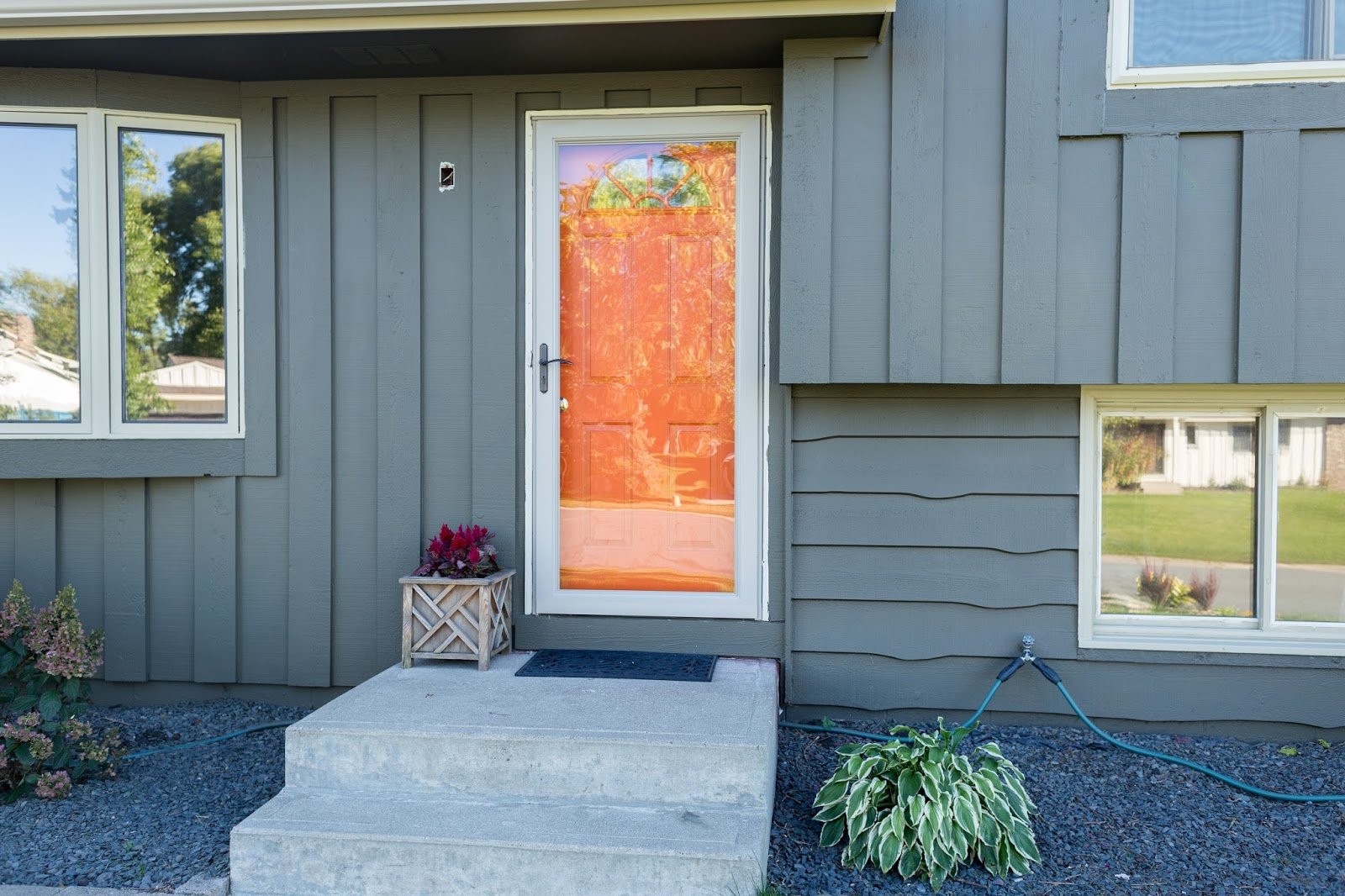 8. Keep Bugs Out!
Let fresh air into your home without letting bugs and pests in. Our tightly-woven screens help keep bugs from flying into your home.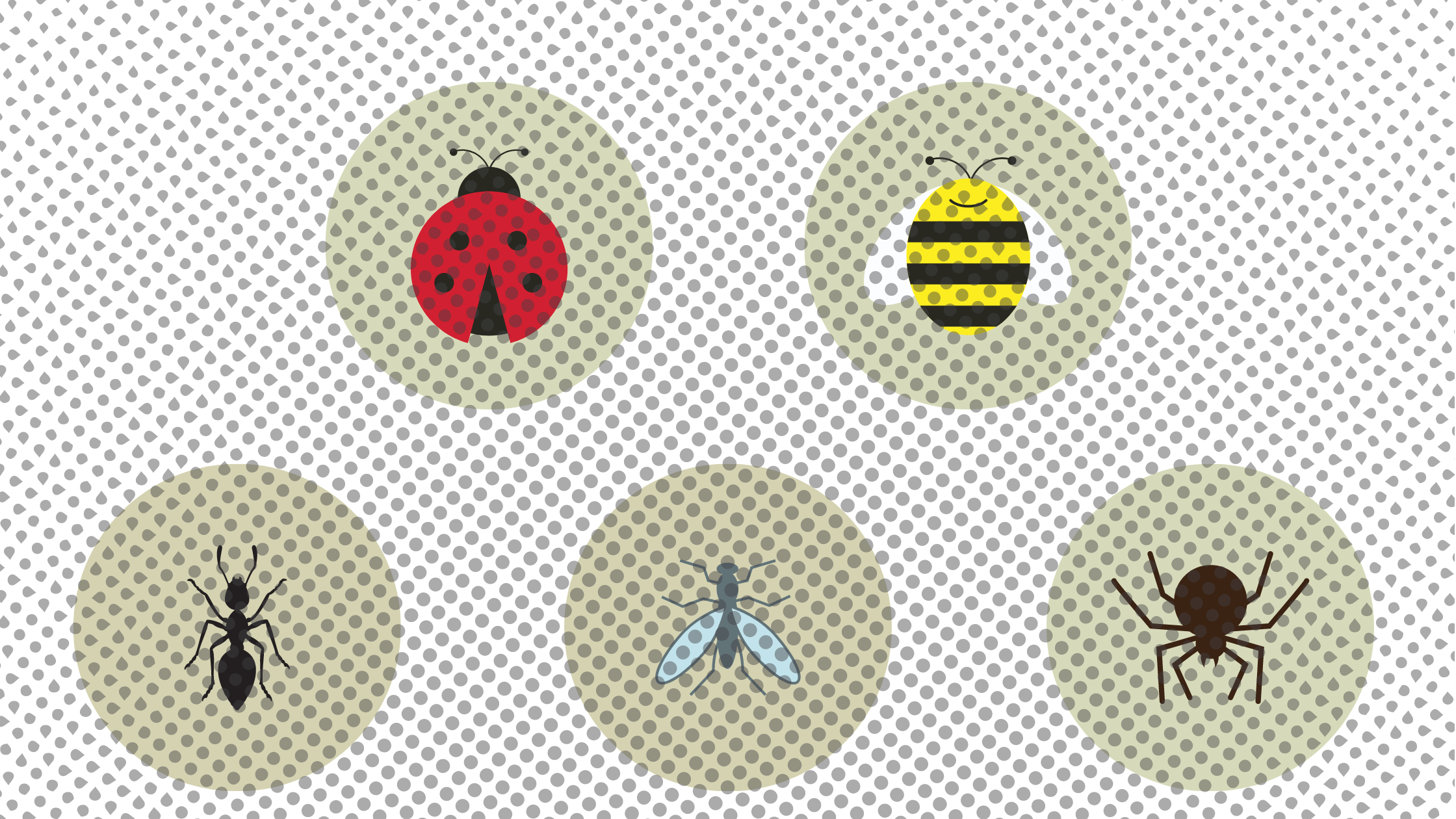 9. Give your four-legged family member more independence!
Stop planning around your pet's potty breaks. Our pet-friendly collection of doors allows your dog to come and go as he pleases. If you prefer to curtail his independence, all pet-friendly doors come with a cover flap that can be inserted as you please.
10. Economical Home Upgrade
LARSON Storm doors come in a variety of styles and prices. Storm doors are easy to install and provide years of protection and enjoyment.