Home improvement no longer has to be overwhleming. Simple DIY projects can give your home curb appeal to keep your home on trend.

Give your home an updated look with these five no-fail home improvement project ideas.
1. Pressure wash everything.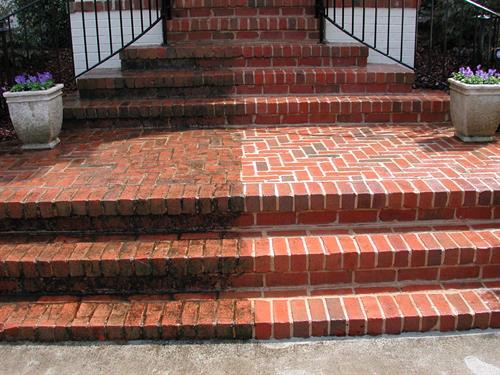 Photo via Color World House Painting

Remove built up dirt and grime by pressure washing the outside of your home. From bricks to stucco, everything looks better with a hard scrub. The before and after on this project prove the big impact a good cleaning can have. You'll give your home a fresh and clean look with a simple pressure wash with this simple DIY project.

2. Create Symmetry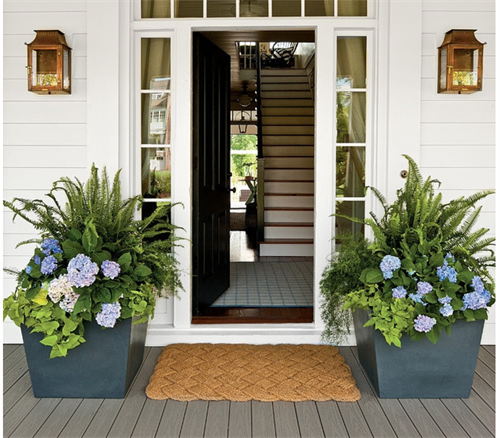 Photo via Mindy Laven Interiors
Home improvement starts at your front door. Grab attention by offering a welcoming and symmetric entry at your fron porch. Arranging your plants and outdoor decorations symmetrically and centered around your door creates a welcoming entrance. Framing out your entry door helps create a symmetrical look to your entry. Add a storm door for a pop of color, too!


3. Manicure Your Lawn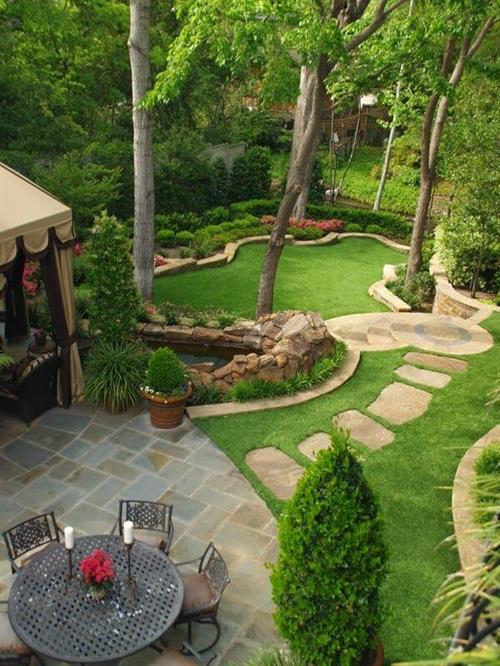 Photo via Worthminer
Your lawn is often the first thing people see. It's never too late to go for green grass. This gorgeous curb appeal idea will keep your home looking sharp year round. Be sure to mow, reutilize, and maintain your lawn. That means preparing it for seasonal changes too!


4. Edge Your Driveway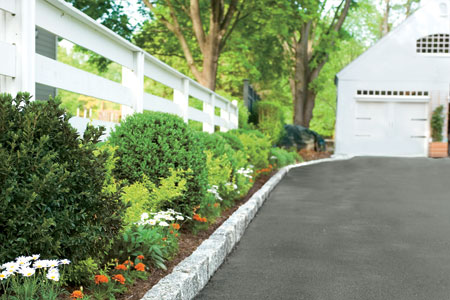 Photo via This Old House.
Adding an edge around your driveway gives your driveway a clean edge that looks expensive. This home trend will also help ensure your landscaping gets the attention it deserves. Edge your driveway to guide the eye and draw in curb appeal of a put together home.
5. Add window boxes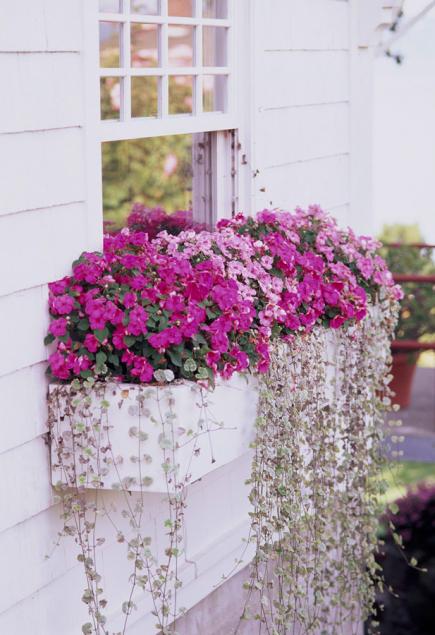 Photo via Midwest Living
Give your exterior dimension with window boxes. Adding window boxes is a simple way to add a pop of color to your home. They can even be decorated seasonally for year-round curb appeal--a great way to stay relevant with home trends as they change seasonally. If your front porch features a railing, considering adding flower boxes to the railing to add color.