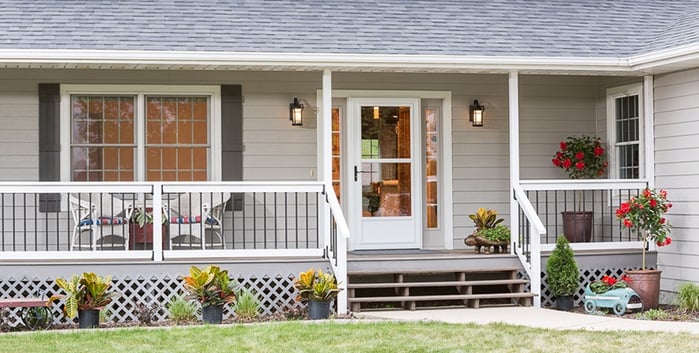 When you think of storm doors, the old slamming wood screen door that pops open with the wind may come to mind. However, today's storm doors have innovative features. If your door doesn't close itself, follow these two simple tips to get your door to close itself every time.

1. Adjust Your Closer
Your storm door likely has one or two closers. Adjusting the speed on these can help prevent your door from slamming and ensuring a tight close every time.
If you have two closers, adjust one at a time. Disconnect one by removing the pin connecting it to the door bracket and swinging it away. Next, adjust the connected closer until it closes as your preferred speed. Turn the adjustment screw or know (varies by model) 1/4 to 1/2 turn at a time, until you've achieved your desired closing speed. Turn it counter-clockwise to increase the speed and clockwise for a slower speed. Then disconnect that closer, and reconnect your other one and repeat. Both closers should now be set at the same speed to ensure your door closes every time.
2. Mind The Weather
Weather can affect the way your storm door closes. As seasons change, so do temperatures and air pressure. Don't be surprised if you have to readjust your closer speed with the changing seasons.

Keep these two simple tips in mind when your door won't seem to close behind you.