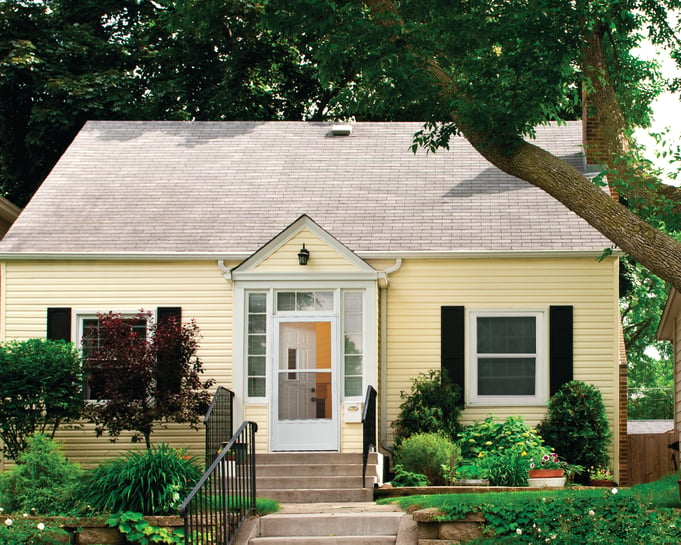 Spring is here and although many of us are spending more time at home, there are many small projects you can do to keep busy on a budget, all while improving the look and value of your home.
1. Spring Clean! Turn on your favorite music, open the windows and storm door, and grab your pail of cleaning supplies. The hours will fly by as you deep clean your refrigerator, rearrange your kitchen cupboards, dust the baseboards, clean out your garage and wash bedding. Is there anything more refreshing than getting the stale air and dust out of your home?
2. Rearrange your furniture! PlanYourRoom.com helps you imagine all the rearrangement options with your current furniture. While you're at it, shop your house. By putting some décor away and unpacking or rearranging other items around the house, your home will have a new look and feel without the price tag.
3. Look for places that need touch-up paint around your home. Winter cold and summer heat can do some real damage to your painted trim outside. Life, pets and kids can bring dings, chips and dents to your interior paint as well.
4. Install a LARSON storm door. Most storm door installs take under two hours to complete with a few tools. With easy-to-follow instructions, you can do it yourself with the help of your family or hire your local handyman. You'll love the curb appeal, added protection and light that a storm door adds to your home.

5. Spring is here to stay. Enjoy the sunshine by washing your windows, patio doors and storm doors. Better yet, make it a fun activity for the kids. Let them paint on the windows, do their math problems with dry erase markers on the glass, or make funny faces at passersby before making the glass sparkling clean.

6. Get outdoors! Pick up fallen branches and dead lawn debris. Clean out gutters. Replace rocks and mulch. Refill your bird feeder. Rake, weed and seed your lawn.
7. Plan your garden and Spring landscaping projects. There are many free apps and thousands of websites to help you determine what to plan and where.
8. Install a retractable screen to let fresh air in and keep bugs out. Our Brisa Retractable Screen Door is perfect for single, double or patio doors and takes 30 minutes to install. Plus, we ship to your front door!