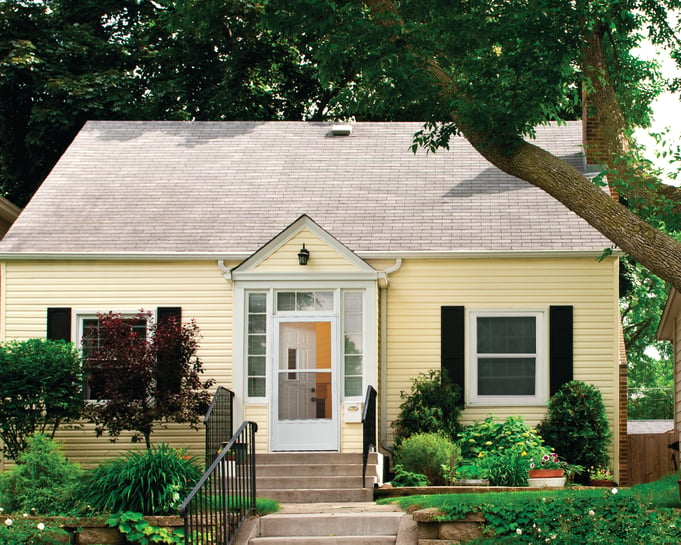 I'm spending more time at home this summer and have cancelled many trips that I had planned months ago. Since I'll be spending more time at home this summer, I want it to make the most of it. I've been conquering my long-overdue home to-do list on weeknights and weekends. You'll find a few of my most impactful projects below.
1. I love having weed-free, lush, green grass. Because I am limiting my shopping trips to essentials, I found many lawn care manufacturers are shipping products to your front door step. Scott's has ramped up their deliver to home options and natural lawn care products like Sunday Lawn Care have always delivered direct to home. I'm also a big fan of curbside pickup from my local hardware/home improvement stores.
2. Start a garden. Whether you have a green-thumb or not, gardening is a hot hobby this summer. I planted my favorites in my garden - tomatoes, cucumbers, peppers, lettuce, peas, beans, etc. I am also experimenting with sweet corn and potatoes. This summer, I am trying my hand at growing potatoes in 5 gallon buckets.
3. I have been applying touch-up paint around my door trim and garden shed, where needed. Winter cold and summer heat can do some real damage to your painted trim outside.
4. Install a LARSON storm door. Most storm door installs take under two hours to complete with a few tools. With easy-to-follow instructions, you can do it yourself with the help of your family or hire your local handyman. You'll love the curb appeal, added protection and light that a storm door adds to your home.
I already have a storm door installed on my home, but it needed a good cleaning. Get tips on how to clean your storm door.

6. Get outdoors! Pick up fallen branches and dead lawn debris. Clean out gutters. Replace rocks and mulch. Refill your bird feeder. Rake, weed and seed your lawn.
7. Plan your garden and Spring landscaping projects. There are many free apps and thousands of websites to help you determine what to plan and where.
8. Install a retractable screen to let fresh air in and keep bugs out. Our Brisa Retractable Screen Door is perfect for single, double or patio doors and takes 30 minutes to install. Plus, we ship to your front door!