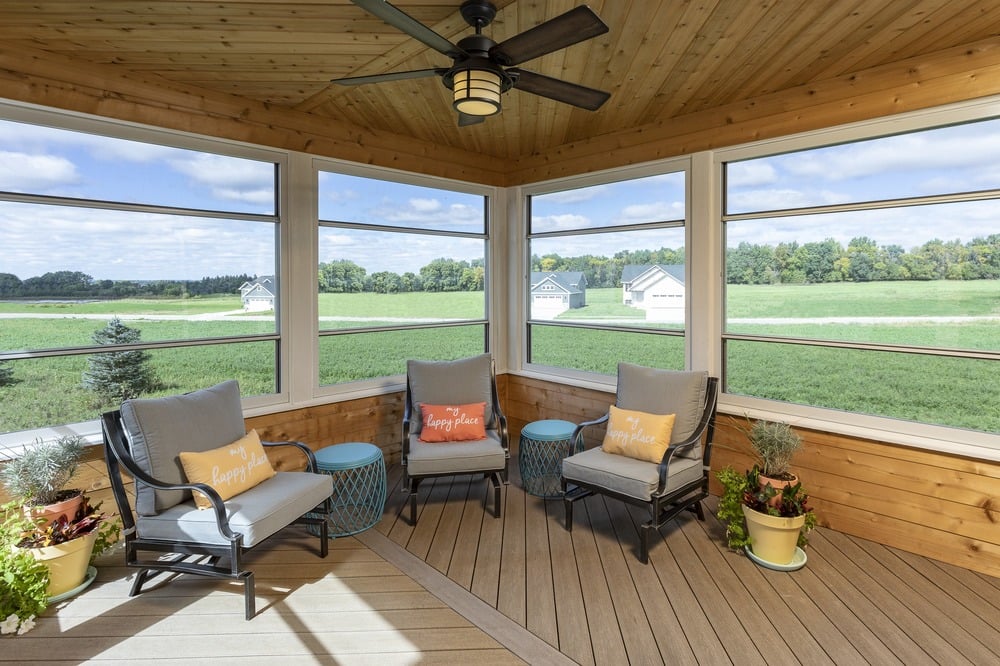 Keeping Scenix porch windows clean doesn't have to be tricky. Here are some helpful hints to clean your porch windows with ease.
Frame
Cleaning your Scenix window frames is simple. Traditional multi-surface cleaners or glass cleaners work great. All you need to do it spray your surface and wipe it down. If you have a lot of seasonal dirt and grime on your frame, a solution of dish soap and warm water is the way to go.
Glass
For sparkling clean windows inside and out, glass cleaners should be used with a lint-free soft cloth. We recommend glass cleaners that are alcohol/ammonia free. To avoid streaks, do not completely dry surface. Never use any type of scraper or abrasive cleaner because they may cause damage.
Screen
Glide the tempered glass panels up/down to reveal the retractable screens.

1. To remove mild dust build-up, use a soft cloth on the screens, inside and out.
2. For dirtier screens, use a soft brush to gently remove dust and debris, with large up and down sweeping motions. Use a vacuum cleaner to capture discarded dust in the bottom channel of the window.
3. For extra dirty screens, use the soft brush attachment on your vacuum cleaner, on its lowest setting. Repeat the process on the inside and outside of the window.


If you notice dead bugs in the bottom channel, find out how to remove potential build-up by reading information on cleaning Scenix weep holes.