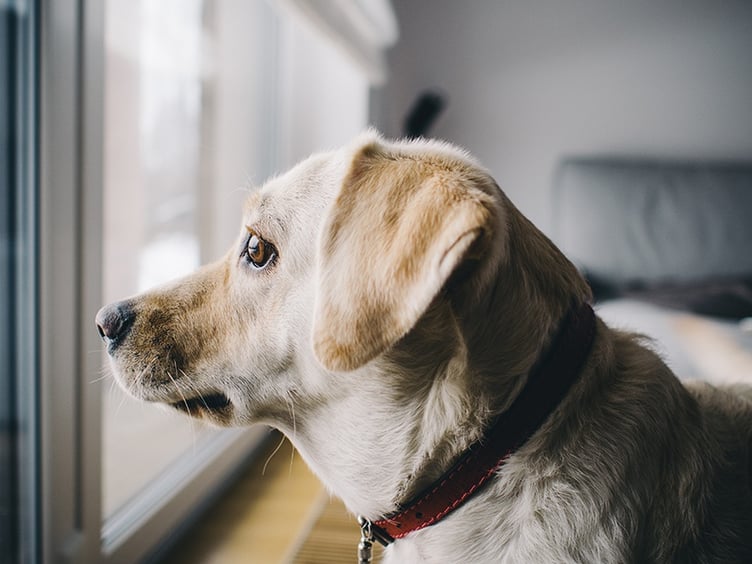 We love pets and our storm doors with pet openings make it easy to let your pets come and go. Getting your dog to learn how to use the doggie door is another thing. We're here to help with some basic training techniques to teach your dog to use the dog door.
A new storm door with a pet door can be confusing to dogs that never have had one—especially for pets who are used to associating going out the door with getting in trouble. Before we start, remember these things (as with all training) take some time.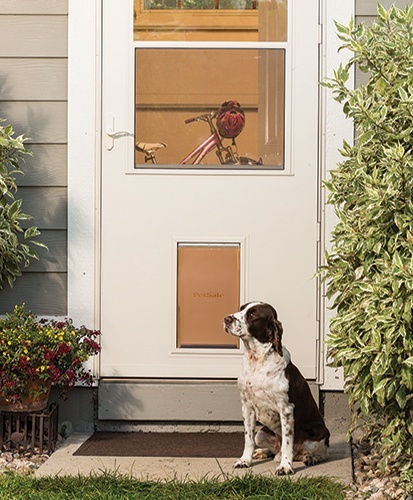 Positive reinforcement is key to this training. In this case, having two people available for training will be helpful. Have one person inside and the other person outside. If you have the option to completely remove the pet flap, start off by doing so. If not, try to tape or have the flap in an open position so your dog can see the outside. Have one person inside with the pet and the other person sitting outside the flap. Call your pet's name. If your pet comes out to you, reward the dog with treats. Be sure to practice the opposite way as well, instilling the positive reinforcement.
Gradually progress to a point where the pet flap is down so your dog can get used to the look, feel, and sound of the flap. Repeat the same process as before until your pet gets the hang of going through the flap. Once your dog is comfortable with the flap, test the same type of training around your dog's usual potty time so the flap and bathroom breaks become associated together. Pending your pet's behavior, encouraging your pet to go outside might be best to try from the inside.
It will be time well spent once you see how much your pet enjoys his new found freedom.