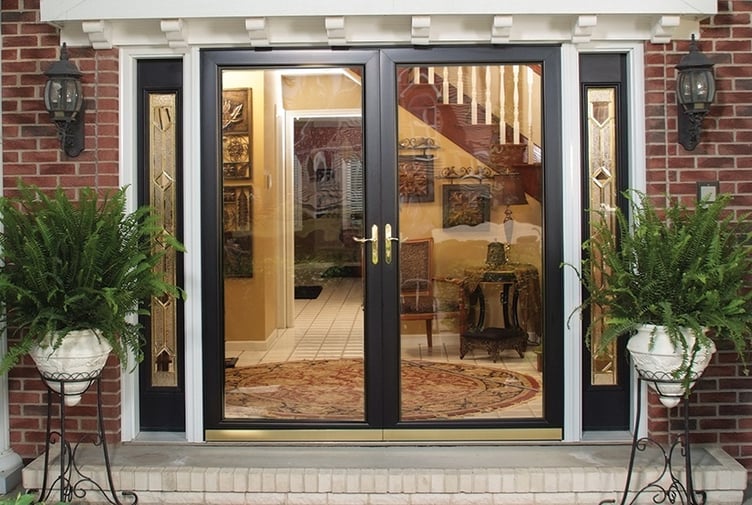 Have double doors or French doors but still want to enjoy the fresh air storm doors offer? No worries. You can order a French door kit for many storm doors.
French Door conversion kits are easily adapted for double-door entry applications. To get started, ensure your measuring is correct.
Measuring
Measure full width of opening from jamb exterior trim where storm doors will attach to the trim.
Measure full height of opening from head exterior trim to threshold where storm doors will attach.
Compare your dimensions with the standard French storm door opening size guide. If your opening does not match a standard, you need custom French doors.
Note: Continuous wood shims up to 1/4" thick can be installed behind both Z-bars allowing a given width of standard doors to fit an opening up to 1/2" wider. Extra long screws will be needed to secure.
With a French Door Installation, you will have one Left Hinge door and one Right Hinge door. The astragal included in your French Door Kit replaces the latch side mounting rail included with each door. The full width drip cap included in the French Door Kit replaces the top drip caps included with the doors. Your French door kit will also include slide bolts to install onto the astragal so you can lock your inactive door. If you have questions, don't hesistate to contact our support team for help.