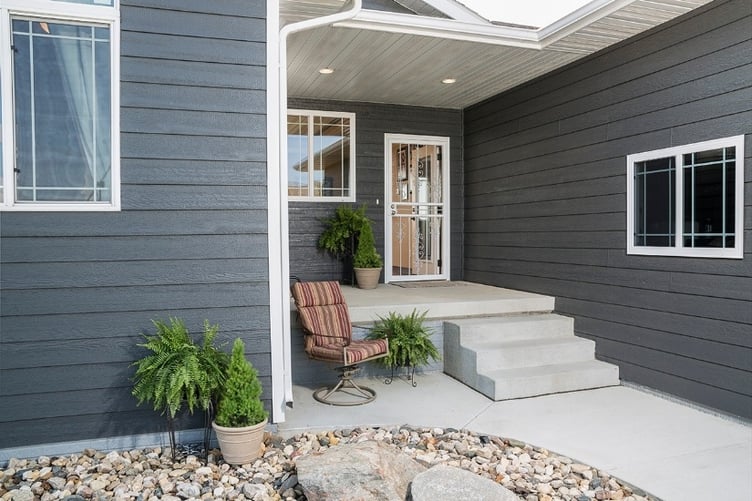 When it comes to home security and safety, your front door isn't something to mess around with. Larson Doors give you an option that enhances security without sacrificing curb appeal. Read on to find 10 reasons why you can count on Larson Steel Security Doors.
1. The Frame
The LARSON® security door starts with a fully welded, tubular steel, 16 gauge master frame at a minimum of 1" x 2". No other mass produced door can compete with this durable, lifetime guaranteed frame. No screws are used in the body, avoiding any chance of sagging, separation or breaking.
2. The Hinges
These doors have seven-inch forged hinges that use a 1/8" thick steel oil lite brass bushing and are preattached. Three hinges per door gives the customer 44% more strength than regular hinges and are designed for heavy use. The hinge is supported by the door jamb using two inch screws that pass through the hinge, mounting rail, and brick mold. This transfers the door's weight onto the house instead of the molding. Hinges are powder coated to match the door's color.
3. The Mounting Rails
Our traditional mounting rails are heavy duty extruded aluminum with a single pile weather strip at a 3/8" pile height. The hinge rail is pre-attached for easy installation and structural integrity.
4. Expander
The expander is a 2 ½" deep "U" channel with two rubber sweep tracks. This allows the you the flexibility of using the front or rear track and ensures a flush fit.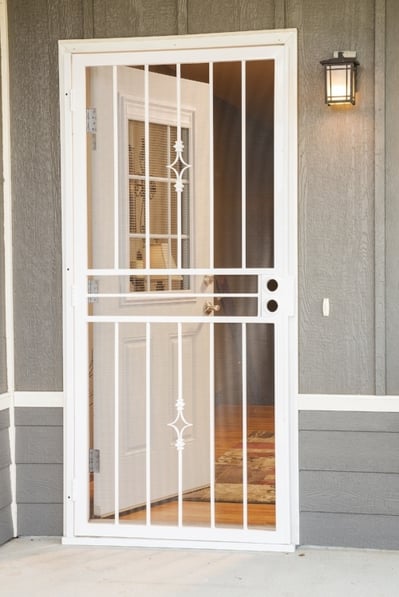 5. The Vault Pin
A steel vault pin is hidden behind the hinge side mounting rail to virtually eliminate forced entry through the hinge side of door.
6. The Finish
The steel door and all components are individually powder coated before assembly to insure 100% coverage on all surfaces. The master frame receives a zinc primer coat. This yields better test results than a product using galvanized steel tubing. The LARSON door with the DuPont zinc coating system increases salt spray test hours from 700 hours to more than 1850 hours without failure.
7. The Kick Panel
The kick panel (select models) used on LARSON security doors is the heaviest in the industry. It uses 16 gauge, galvanized steel plate bent on a 50-ton press brake at two 90 degree angles. The kick panel drops into the frame assembly and wraps around two sides of the master frame. Then it is screwed to the inside.
8. The Closer
A heavy duty pneumatic closer and wind chain are included on all LARSON steel doors.
9. The Glass
Tempered safety glass is wrapped in a powder coated aluminum frame with added weatherstripping for a tight seal.
10. The Pre-hung Mounting System
All LARSON Security Doors come fully pre-hung and handed. Order as left hinged or right hinged. The mounting rails are fastened to the door with temporary mount clips. The handle holes are pre-drilled taking costly time off the installation.