Bring in the New Year with a on-trend home. This year, make your home feel new with these 12 easy weekend DIY projects that give any home an updated look for 2017. A little home improvement with ensure you're keeping up the latest home trends.
Make Your Entrance Inviting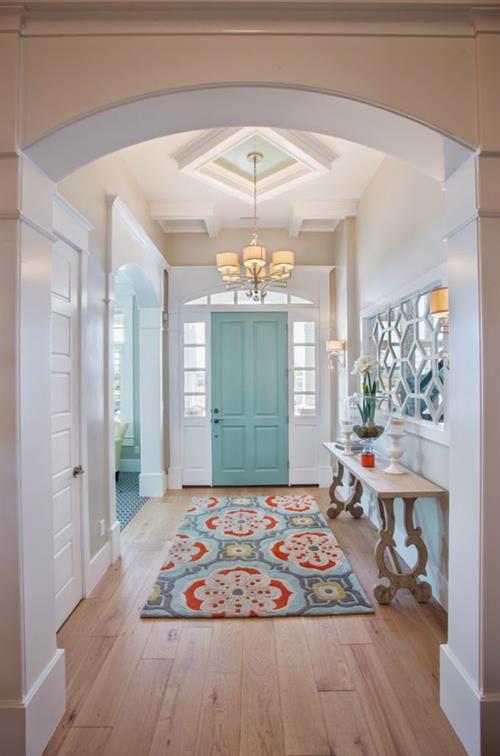 Photo via House of Turquoise
Welcome guests and enhance curb appeal by updating your entrance. Painting your front door can dramatically and inexpensively give your home a new look. Adding a full glass storm door to frame and accentuate your newly painted front door gives you entrance an additional boost.
Don't forget the details! Adding a cheerful and welcoming doormat is a simple and noncommittal way to add pops of color to your entry. Add some potted plants for a natural touch that welcomes guests.
Simple Updates to Your Cabinets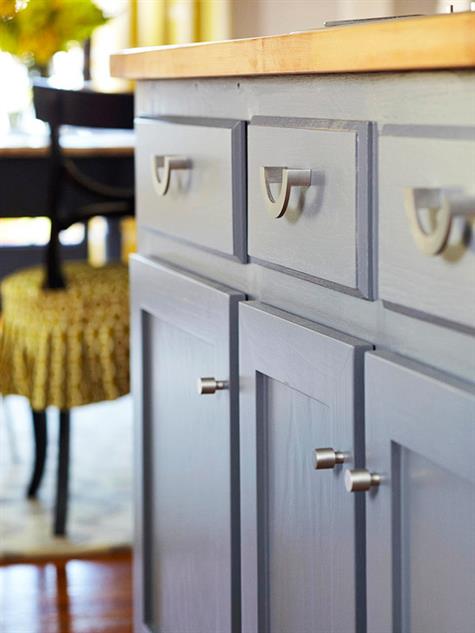 Replacing your cabinet hardware is an easy update to any home. Use knobs and pulls the same size as your old ones to ensure you don't have to re-drill holes
Camouflage your ugly electrical boxes.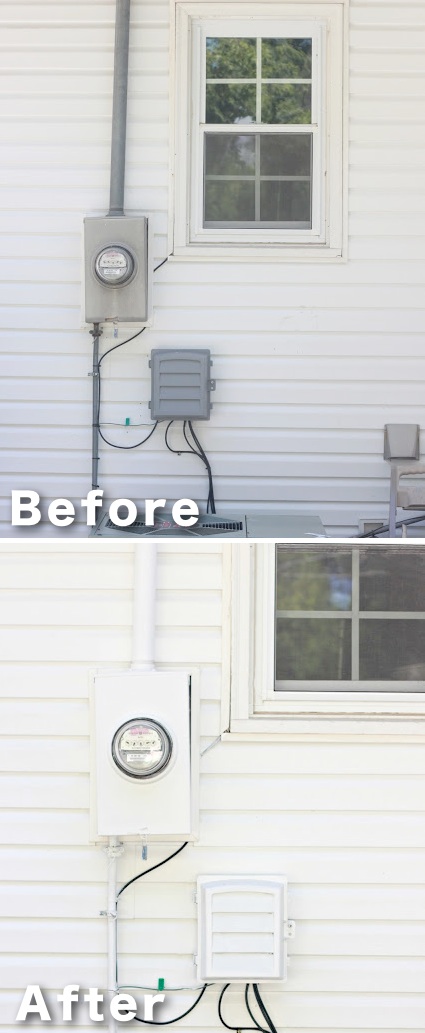 Photo via Love of Home and Family
Just paint them the same color as your house for a quick upgrade. Be sure to make sure your utility company doesn't have any rules or regulations against this first!
Replace Interior Doors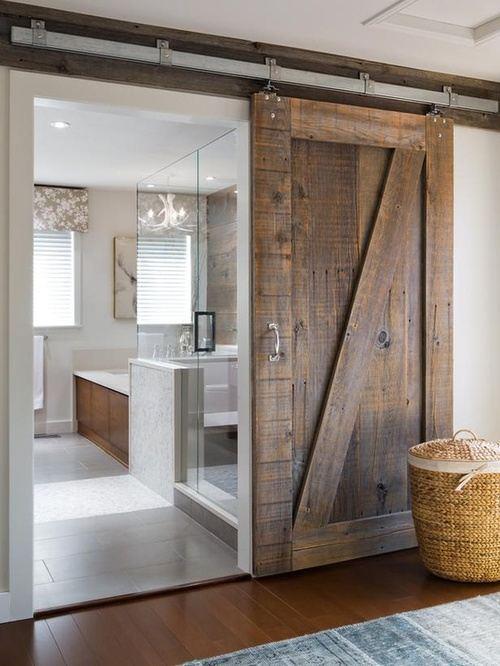 Photo via The Berry
Interior doors are often overlooked when it comes to upgrades. Add a vintage door or install a barn door system to create a personalized look that adds character to your home. If functionality is your main concern, upgrade to solid-core doors to cut out the noise.
Give your house numbers a font upgrade.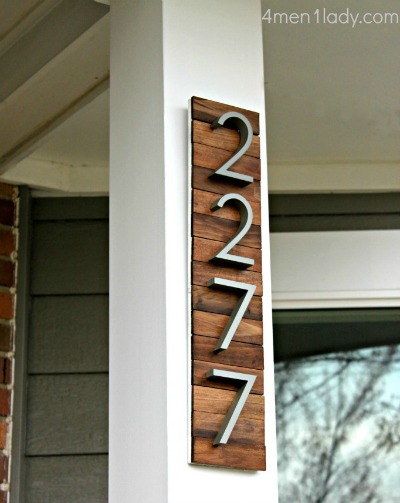 Photo via A Cultivated Nest
Frame your door.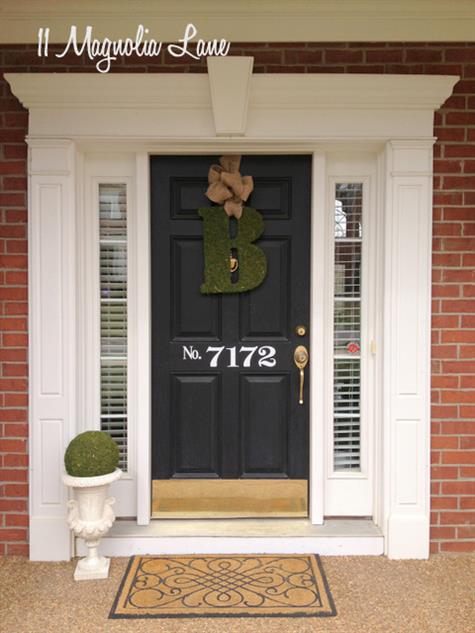 Photo via 11 Magnolia Lane
Replace Your Showerhead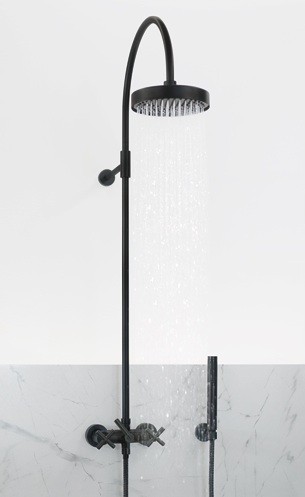 Photo via Remodelista
Check your current showerhead to see if there are hard-water deposits clogging the holes. If there is any blockage, it's time to upgrade. Save money on your water bill by adding a low-flow showerhead.
Patch Holes in Walls
We all have them: holes in the walls. All you need is a putty knife and surfacing compound and you can repair wall blemishes in a weekend. Depending on the size of the wall hole, the compound may need to dry overnight. Don't forget to paint over the patch when it is dry.
Make Your Windows Energy Efficient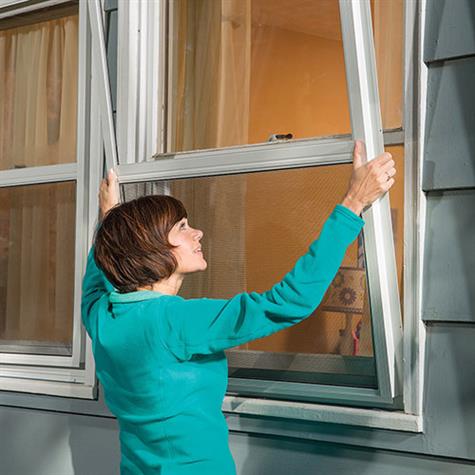 Drafty windows? Don't let winter winds cool your home. Add storm windows for an inexpensive and energy efficient upgrade. Before installing storm windows, caulk around the top and sides for added energy efficiency.
Paint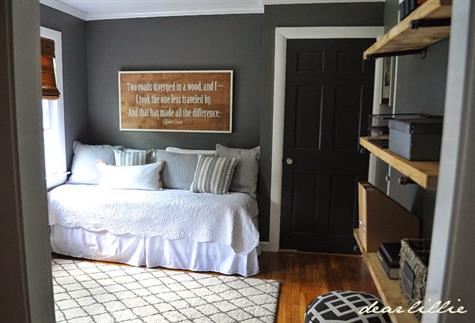 Photo via Dear Lillie
A gallon of paint can do wonders to any home. From touch ups to a complete room makeover, paint gives you and expensive way to personalize the look of your home, inside and out.
Lighten up!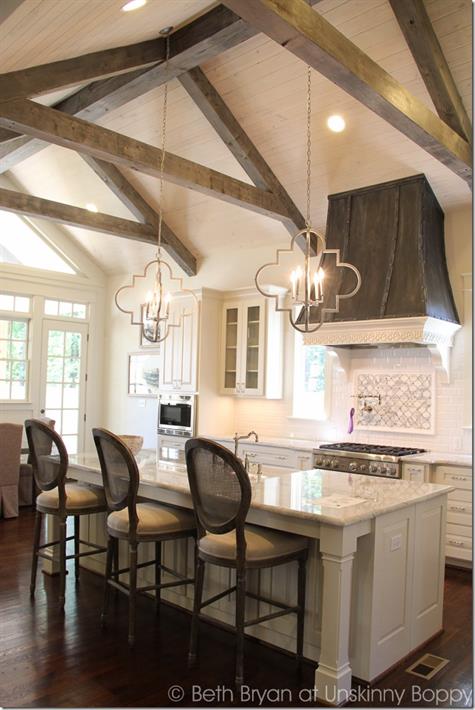 Photo via Unskinny Boppy
Dress up any area with a fresh lighting fixture. Replacing an existing fixture is simple, but be sure to turn the power off at the breaker box before starting.
Install a New Faucet