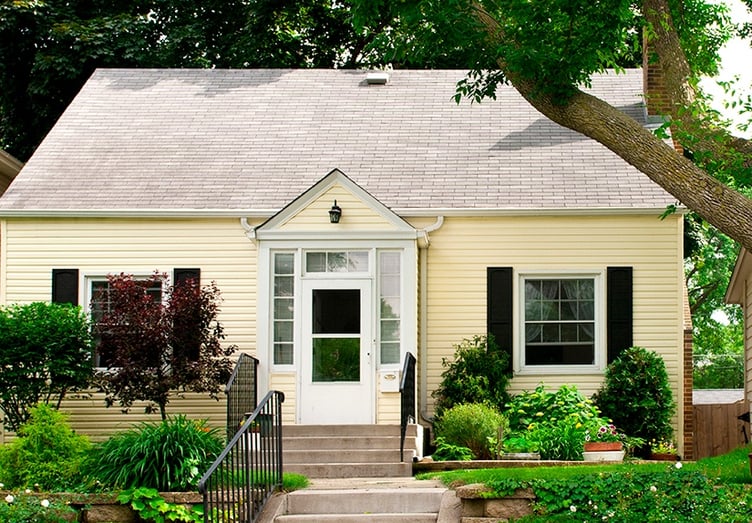 Home security can seem overwhelming and to be honest, feel clunky. Rest at ease because we've found three security products that make enhancing your home security easy.
Secure Elegance
®
Security doesn't mean forfeiting style. The beautiful, full glass Secure Elegance® Series adds security to your home without sacrificing a view.
These doors feature KeepSafe Glass®. Like an automobile windshield, the KeepSafe Glass® has a laminated security shield sandwiched between two pieces of factory strengthened glass. This glass is designed to withstand repeated blows from unwanted guests.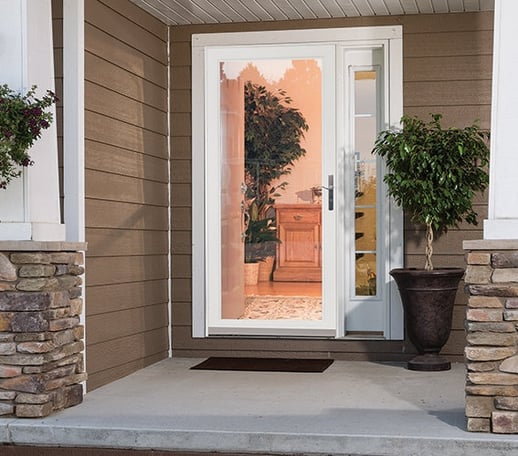 Secure Elegance doors also feature a multi-point lock that secures the door in three places. Hooks at the top and bottom of the door frame combine with the live bolt to secure into the door jamb. A two-step process is required to lock and unlock the door, making it child-safe.
Additionally, these premier doors have a 1 5/8-inch-thick maintenance-free aluminum frame and overlapping edge with dual weatherstripping to seal out harsh weather.
SecurePRO™

Storm Door

The SecurePRO™ door provides curb appeal and peace of mind. Featuring a knife resistant stainless steel mesh screen to protect what matters most, this door enhances your home security while allowing you to let in the breeze. The 3-point lock adds additional protection to your entry.

Built tough with a 1 ½ inch thick heavy-duty aluminum frame, this door meets the highest industry impact force standards, giving you the ultimate protection.
SecurePRO™

Windows

Add a layer of protection with state-of-the-art, innovative SecurePRO™ storm windows to enhance your home security without compromising your home design.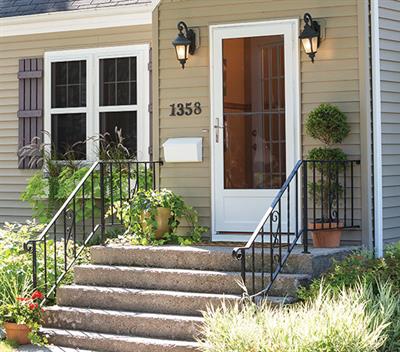 SecurePRO™ windows are innovative and attractive security solutions. Unlike traditional security bars and grills, the stainless steel mesh screens allow unobstructed views. The steel wire mesh is compressed and secured with 15,000 pounds of force in a heavy-duty aluminum frame--meeting the highest level of SMA 6001-2002 industry impact force standard.
Rest assure--these windows feature a safe, easy-to-use emergency escape release system. Additionally, the steel mesh screen helps filter out harmful UV rays to keep your home cool and protect against fading.
With these three solutions, enhancing your home security is easy.