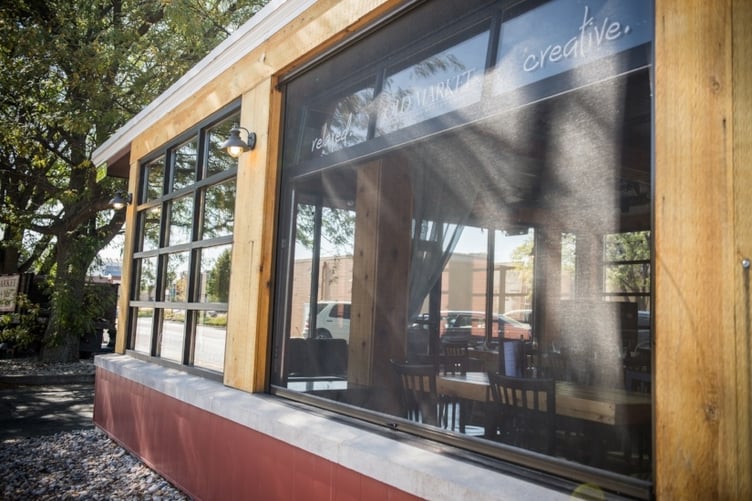 Larson Manufacturing has best been known for our Storm Doors, but we make so much more than that. We have a variety of products to add curb appeal, increase energy efficiency, and just make your home all-around better.

Screen Doors
That's right—finally, a screen door you can count on. Enjoy the fresh air with our full-screen door while feeling confident that your door is built on the solid frame and reputation Larson Manufacturing is known for. These full-screen doors let you enjoy the breeze and have a variety screen options to fit your home.
Storm Windows
Add a layer of insulation to your interior and exterior windows. They install easily over existing windows and keeps your home warmer in the winter and cooler in the summer. Larson Storm Windows improve energy efficiency and cuts energy loss by up to 60% as they seal out drafts and also significantly reduce outside noise.
Retractable Screens
We have a complete line of door and window retractable screens for every opening. The retractable screen hides in slim cassette and roll away when not in use, protecting them from harsh conditions. These are a great option for areas where you want a breeze and aren't worried about the elements. They come in options for standard doors, patio doors, garages, gazebos, and large openings.
Steel Security Doors
Offering curb appeal and protection, Larson steel screen and storm doors provide both glass and stainless steel screen mesh for durability and ventilation. Steel security doors offer elegant patterns for curb appeal and interchangeable screen for ventilation.
Patio Storm Doors
Patio storm doors are an energy efficient improvement for leaky patio doors. They install easily over your existing patio door. These doors are designed reduce heat loss in the winter and minimizes air infiltration, providing insulation and energy savings.
Sidelite Storm Panels
Elegant protection for sidelites or transoms, our sidelite storm panels help minimize air infiltration. They come in overlap and inside mount options.