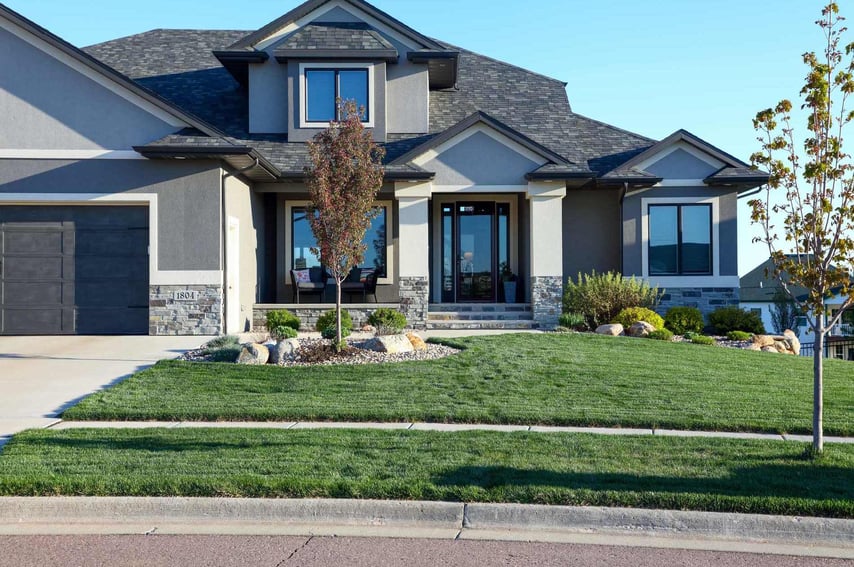 Larson Manufacturing makes custom-size storm doors to fit many openings. Most standard storm doors are 32 or 36 inches wide by 80 or 81 inches tall. As home entries expand in size, we get many requests for 8' storm doors. Protect your family, make your home more energy efficient, let in light, and enjoy the breeze with an oversize custom LARSON storm door.
Eight foot tall doors, also known as 96-inch doors, are an increasingly common size.
The most common front door size is 36 inches wide by 80 inches tall, or six feet 8 inches tall by 3 feet wide, which aligns with our standard size storm doors that you can buy from your local LARSON dealer and take home today.
First, determine your door's size. Start by taking your measurements.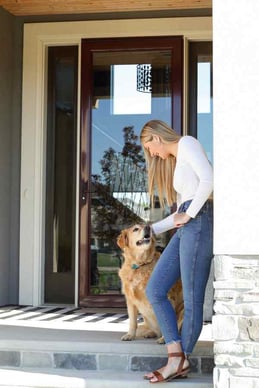 Homes are increasingly custom today. Tiny home and mobile home entries can be as narrow as 30 or 32 inches, and many large homes feature grand entrances that can be as tall as 97 inches. These doors must be special ordered from your local dealer. Once the order is placed, our manufacturing team handcrafts your door in one of our facilities in the United States. It can take four to six weeks to produce and ship your Made in America custom door to the LARSON dealer you select. All great things take time, but rest assured, your door is being made with care by our team of storm door experts.
Even if your door is not standard size (bigger or smaller), we can help you find a storm door that may fit. We offer non-standard door sizes, arch-top doors, french doors and security doors. We have many options to complement your opening.
Our most popular 8' storm doors are: