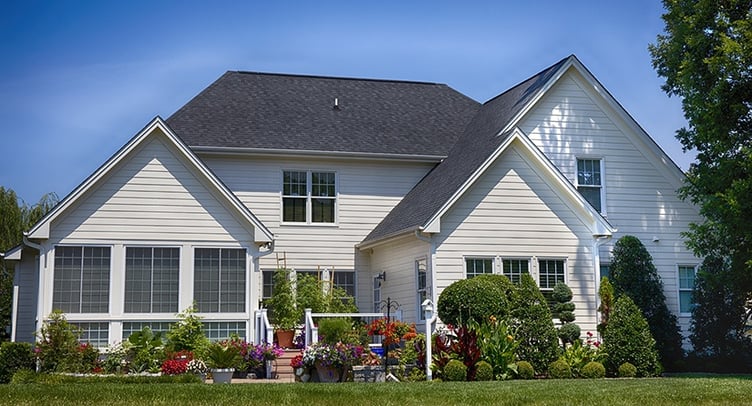 Need a home makeover without a major renovation? Painting your home might be the perfect solution for you. The exterior color of your home sets the tone for your home and also is the biggest way to add major curb appeal. We get that painting your home is a big undertaking, so we did the research for you and found the most popular exterior and timeless home colors that will ensure your home is always on trend.

HGTV stands by traditional whites and ivory tones for an exterior that is timeless. White also evokes a bit more elegance, while giving opportunities for bright accent colors. Keeping your home's exterior white gives you the opportunity to go bold with landscaping colors. Try painting your front door and shutters for an extra pop against the white canvas.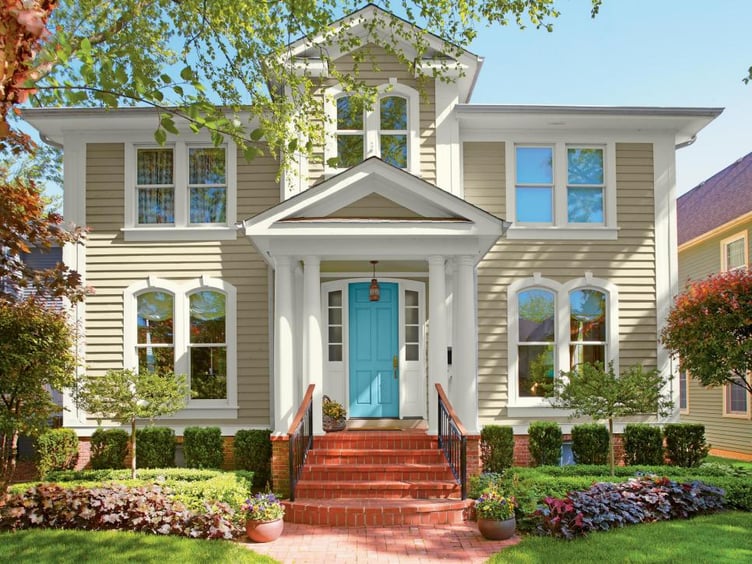 Image Source: HGTV
Red barn tones are dominating suburban landscapes and quiet Colonial towns alike. Sherwin-Williams recommends red as it compliments traditional residential architecture. We love it because it evokes a traditional warm, loving feeling of 'home.' Opt for a bolder red to make your home stand out.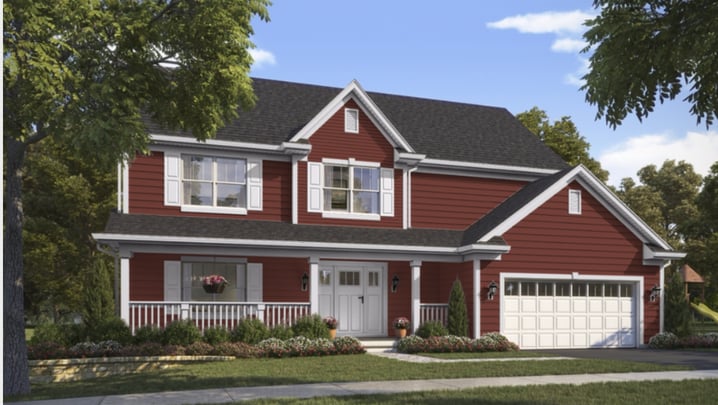 Paint experts like Benjamin Moore aren't afraid to go bold, like their 2017 Color of the Year Shadow. The bold purple has deep roots in gray, giving it dimension and contour that is bound to make your home stand out in a sophisticated way. It truly is anything but neutral and is a home trend we're loving. The smoky plum color plays well with all landscaping types. If bold isn't for you, try using this color for a front door, window boxes, or shutters to give your home's exterior an eye catching look.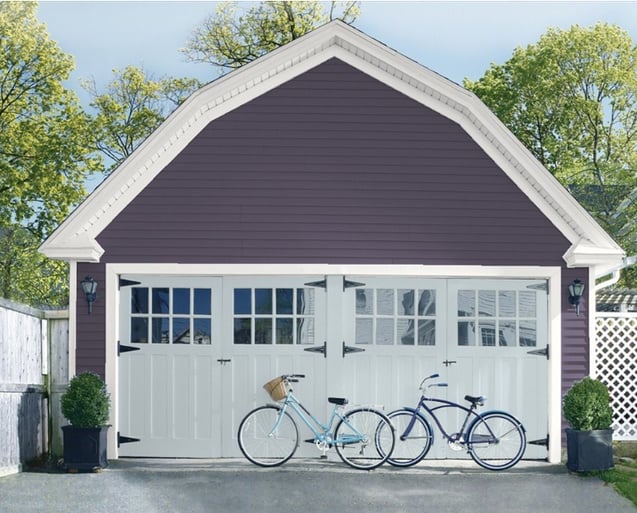 Image Source: Benjamin Moore
As a go-to, blue exteriors are (almost) always a win. From bright and bold to grayish toned, blue has been long associated with depth and stability, making it a sure win for home exteriors. With a vast array of shades, finding the right shade of blue can be tricky. Victorian style homes can be given a fresh look with grayer tones that fit their traditional design while smaller lake cottages can handle a bolder hue.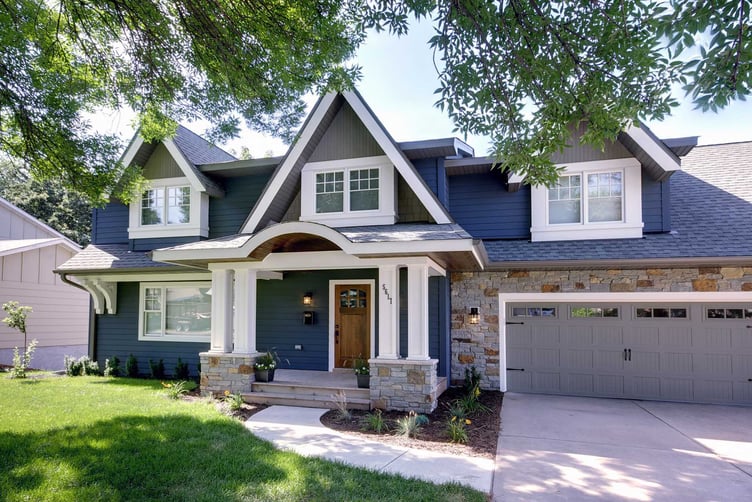 Making a major curb appeal change can truly be done with paint and a great start to giving your home a completely renovated look and feel.