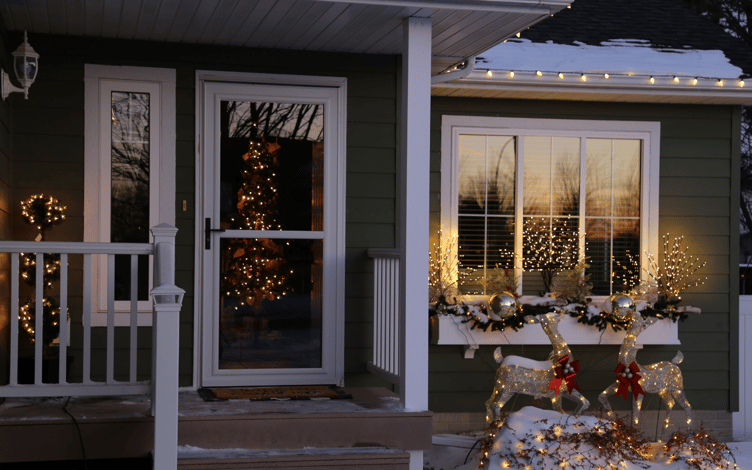 One of my favorite traditions this time of year is decorating my home for the holidays. I especially love the warmer nights, when I open my prime door and visitors & neighbors can see my Christmas tree framed by my LARSON storm door as seen above.
Add a Wreath
The absolute easiest way to dress your home for the holidays is to add a wreath. We get questions from customers all the time, asking what is the best way to hang a wreath on a storm door. We have all the tips and tricks ready for you.
I personally like to switch out my wreaths on a regular basis. This year I opted for a pine swag in lieu of a traditional wreath. I use a wreath hanger between the doors to protect it from wind/rain/snow.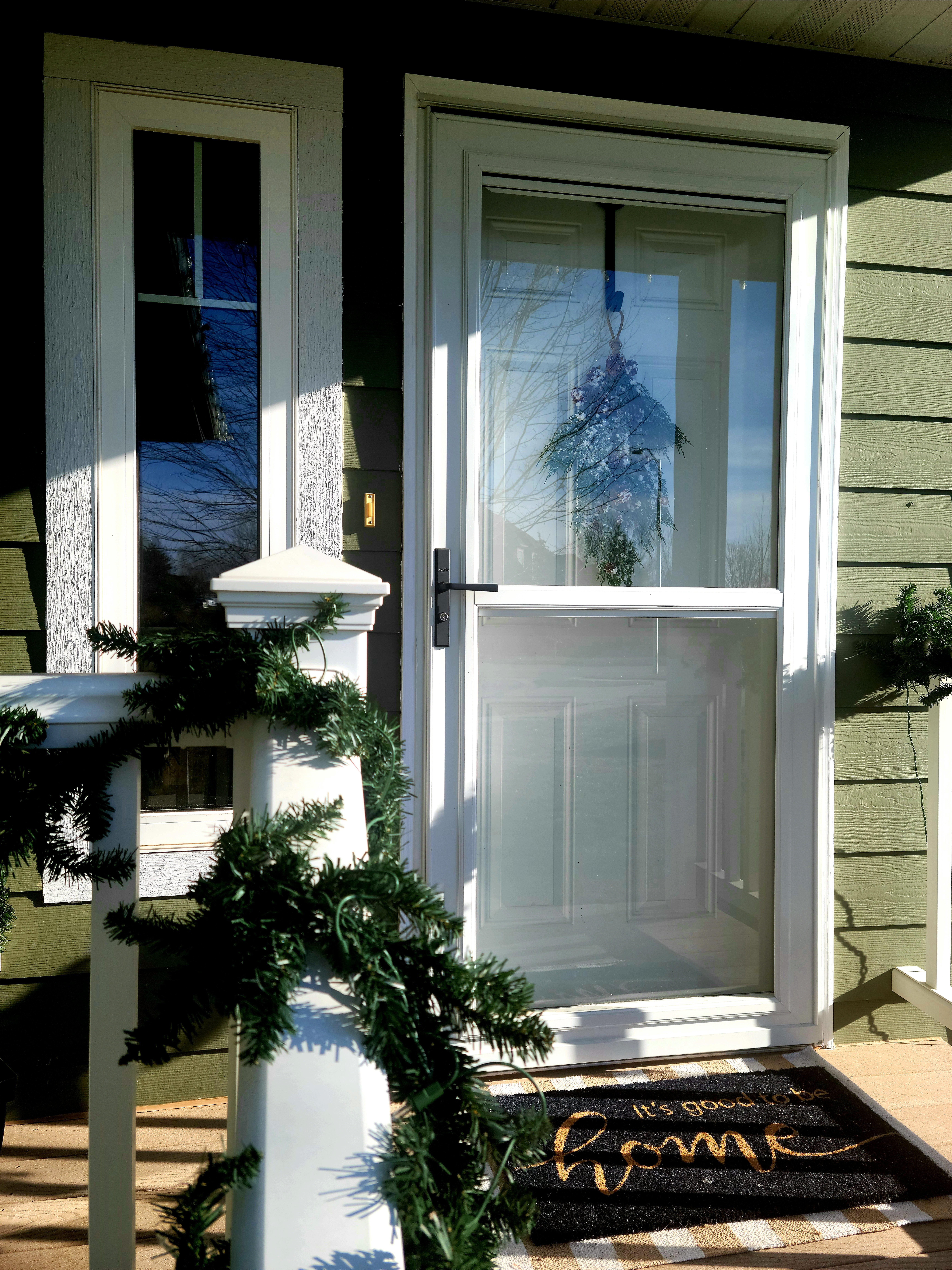 Personalize It
Another option is to use chalk pens to jazz up your entry. Jen from Rambling Renovators walks you through the steps she used to create this layered look on her storm door.
Use Your Window Box to Create a Display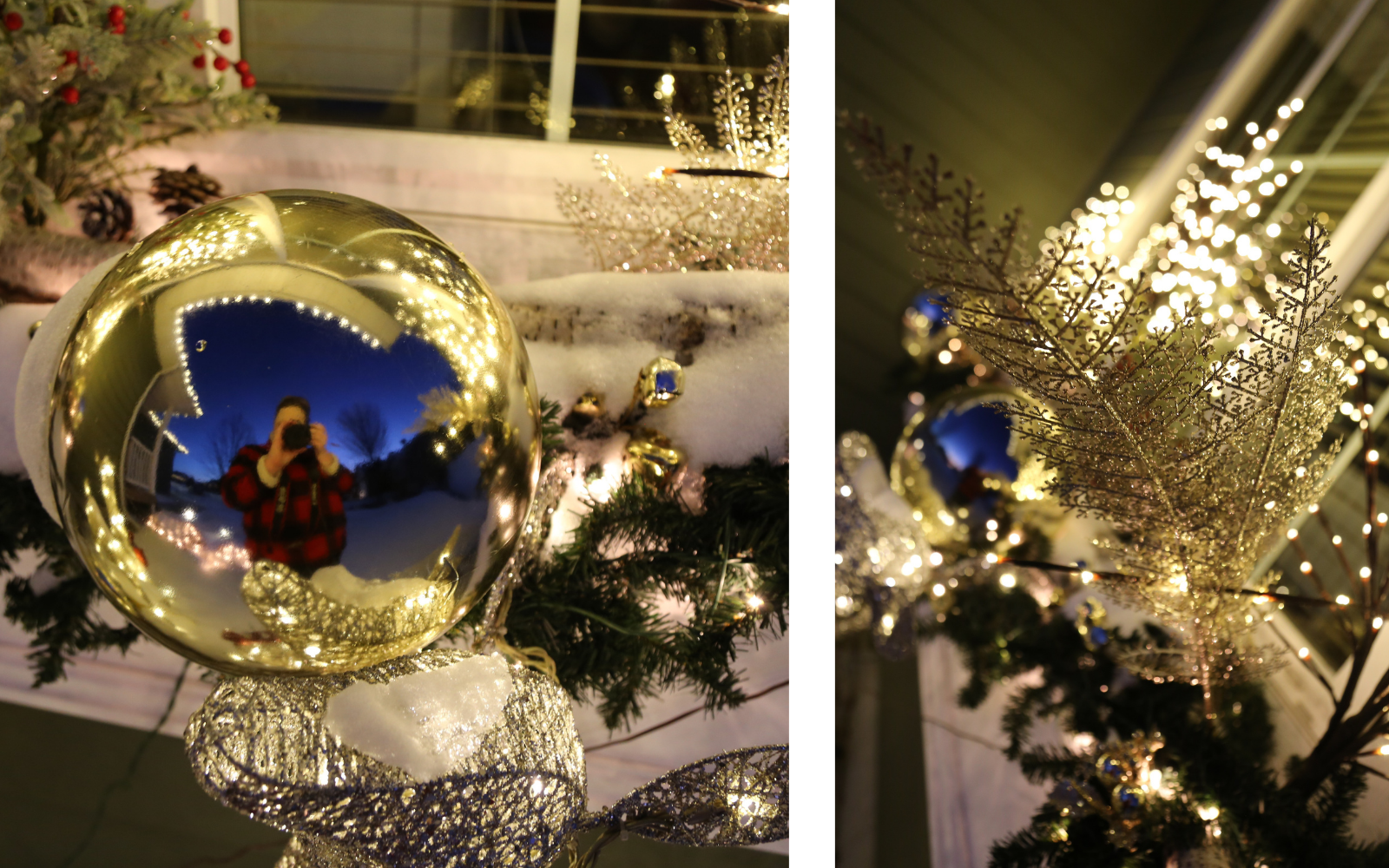 In my opinion, window boxes aren't utilized enough in the winter! I love to use my window box as another focal point to complement my other holiday décor. I use birch wood, large ornaments, lights, greenery and some additional filler to make it pop! I also love the magic that the light-up deer add to my holiday display.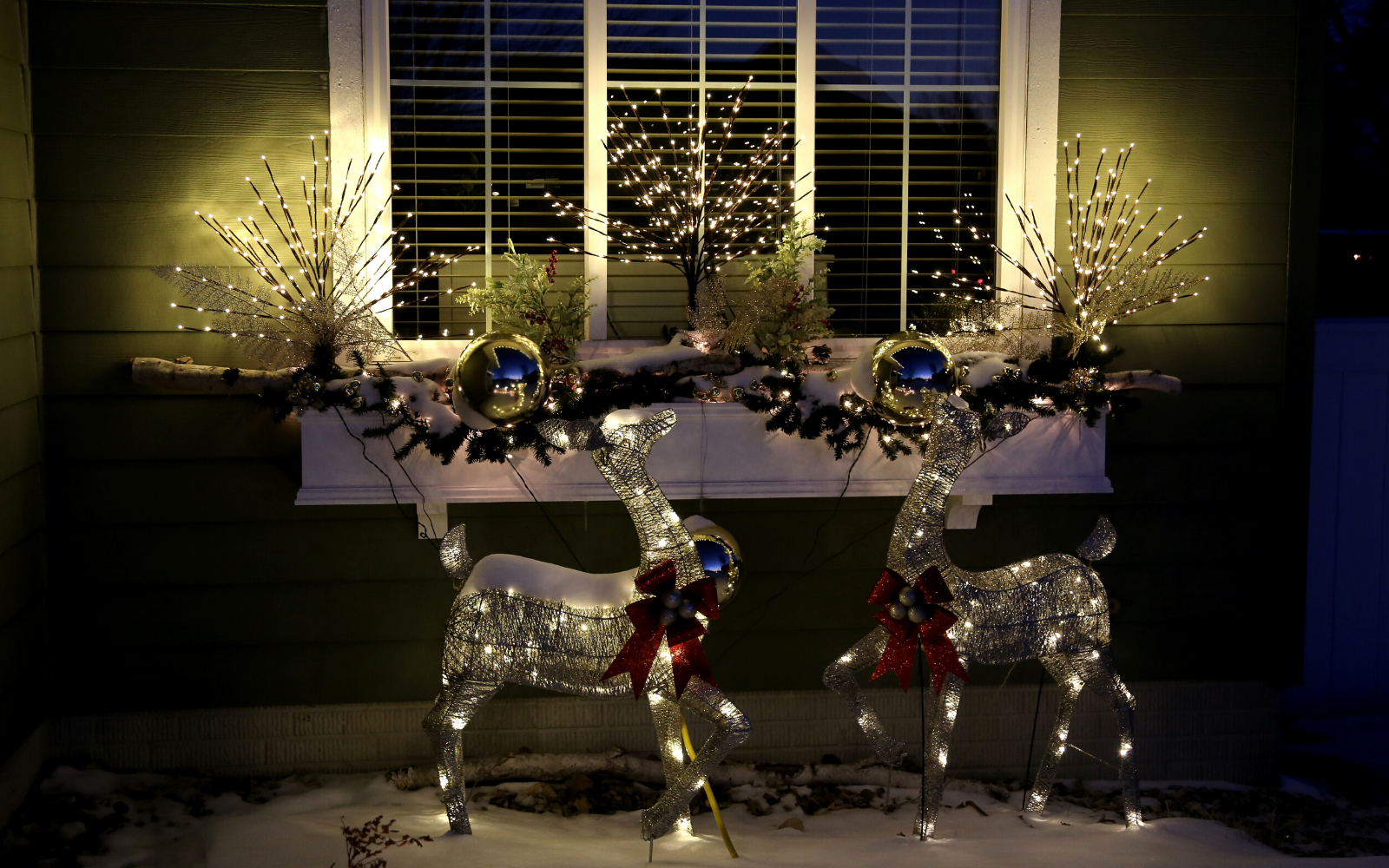 Lights
My favorite tradition is hanging lights on my home with my family. We untangle, test, and hang them from the roofline of our home. We have few outdoor outlets, so a multi-outlet timer was a great investment. It gets dark very early, so we have the timer set from dusk to dawn, which makes it fun to come home and leave home every day.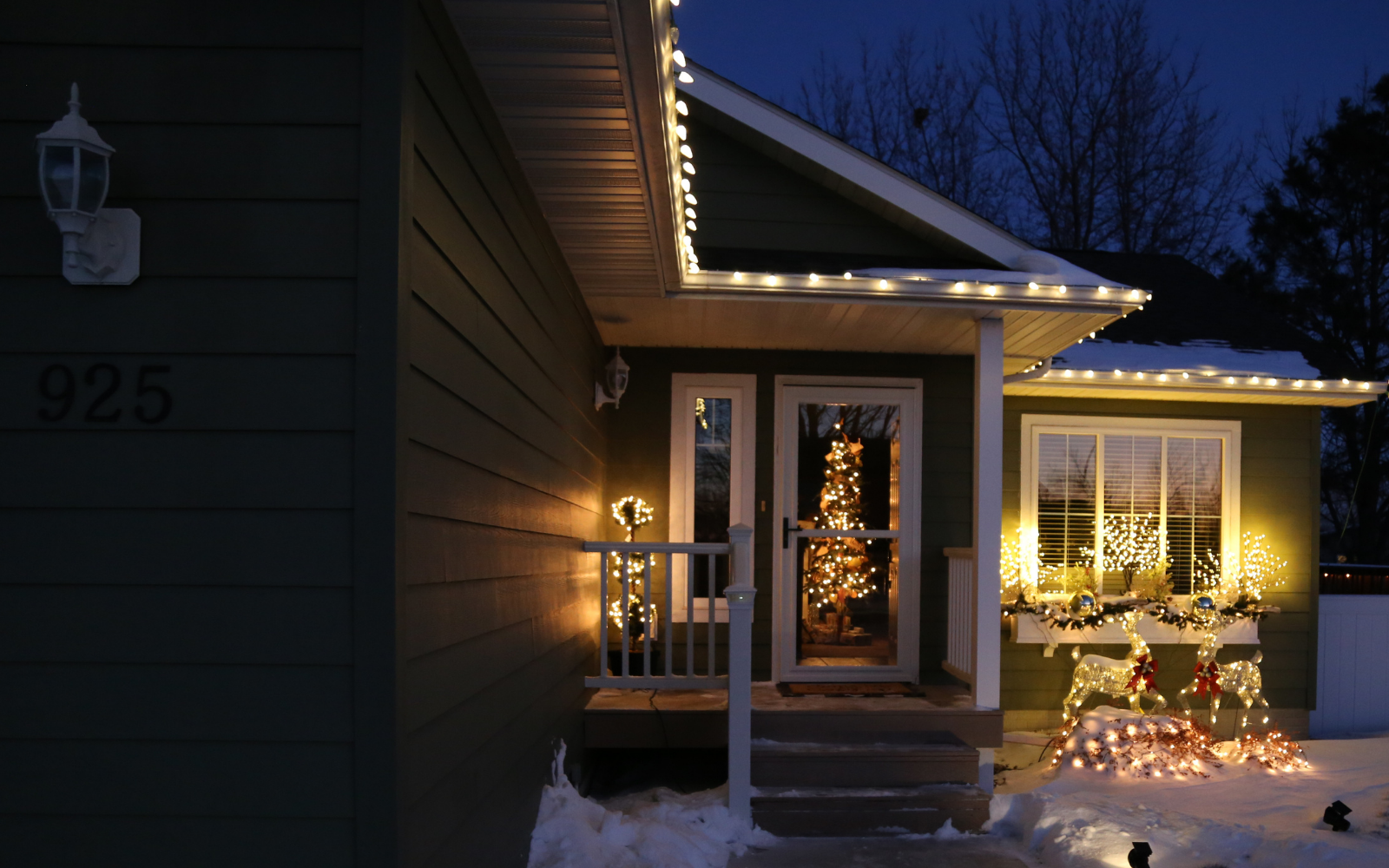 From my home to yours, happy holidays.
For more inspiration, check out other festive front doors.